Midday on a Monday is the most popular time to buy a car online
According to online retailer BuyaCar, the majority of online purchases are made from mid-morning to mid-afternoon on Mondays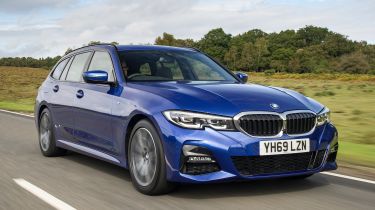 According to new research, midday on a Monday is now the most popular time to buy a car online. This is according to analysts at our sister site BuyaCar, who've been monitoring the habits of online car buyers.
The reason for the unusual peak in buying behaviour is likely due to the ongoing coronavirus pandemic, with the Office For National Statistics reporting that more people are now working from home than ever before.
Analysis of the data indicates that the Monday peak is due to buyers deciding to go ahead with a car purchase following a weekend of research.
Aside from the unusual trend of buying a car during working hours, there are some odd times of the day and night proving popular with car buyers. In 2020, 11pm on a Tuesday through to 2am on a Wednesday morning is a peak time for nocturnal car buyers, with the same period from Saturday to Sunday being the second most popular.
BuyaCar Editor Christofer Lloyd said: "It looks as if people who are able to work from home are probably driving the trend towards more car purchases during working hours".
"Previously there was a clear pattern of car buying activity coinciding most heavily with lunch breaks and the time when people are likely to be wrapping up work for the day".
"What hasn't changed, though, is that many motorists seem to enjoy kick-starting the week by purchasing a car. Many people get to the end of the weekend with a sense of dread, but buying a car seems to have a much more uplifting effect at the start of the week."
Visit our sister site Buyacar.co.uk for an easy way to buy or lease your next car.