New 2023 Mercedes EQE SUV will have 400-mile range
The EQE SUV is due on sale in 2023 and our preview image shows how it might look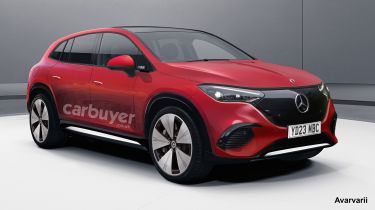 Range of around 400 miles from 90kWh battery
Will feature the Mercedes Hyperscreen
Larger EQS SUV expected in 2022
Carbuyer has obtained a render of the hotly anticipated Mercedes EQE, showing what the new electric SUV might look like when it goes on sale some time in 2023. The car will share its name and design cues with the EQE saloon.
Instead of the typical Mercedes chrome studded grille, the new EQE SUV may well feature a blank, black panel to aid aerodynamics. This would house various driver assistance systems, similar to other EQ-badged Mercedes models. The car's body will be curvy and will feature a steeply raked windscreen to further improve airflow and efficiency. Several pre-production cars have also been spotted out on the roads sporting aerodynamic alloy wheels, these will most likely be available in up to 22-inch sizes.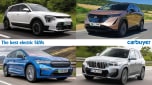 Top 10 best electric SUVs 2023
Despite sitting parallel in the Mercedes range to the GLE, the EQE SUV will instead share the same EVA2 architecture as the EQE saloon and the EQS hatchback. According to official figures, the EQE 350 saloon will manage up to 410 miles of range from its 90kWh battery. Thanks to its streamlined bodywork, we expect the larger EQE SUV to achieve around the same, which would be more than its Tesla Model X and BMW iX rivals.
For drivers seeking more speed, Mercedes has already trademarked the 'EQE 43' and 'EQE 63' names, hinting at future high-performance variants of the EQE SUV from AMG, Mercedes' performance division.
On the inside, the EQE SUV will be available with the cutting-edge Mercedes Hyperscreen, a 1.4-metre wide infotainment display that was first seen in the Mercedes EQS. This contains three separate screens: a 12.3-inch digital instrument cluster, a giant 17.7-inch central touchscreen and a third 12.3-inch display for the front passenger. Even on the EQS, this triple-screen setup is an expensive option, and we expect this to be the same for the EQE SUV too.
As you might have guessed, the EQE SUV will be expensive, given it's an electric car that will sit towards the upper end of Mercedes' range. When it's released in 2023, the EQE SUV will be one of the largest electric SUVs in the Mercedes lineup, with an even larger seven-seat EQS SUV due to arrive next year. Mercedes has stated that all of its cars will be electric by 2030, so plenty of new electrified models are due in the intervening years.
Find yourself driving in London often? Check out our list of the top 10 Congestion Charge-exempt cars 2021
Engine management light: top 5 causes of amber engine warning light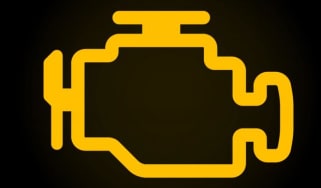 Engine management light: top 5 causes of amber engine warning light
Best new car deals 2023: this week's top car offers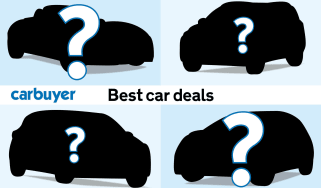 Best new car deals 2023: this week's top car offers
Tesla Cybertruck finally delivered: specs, prices and UK availability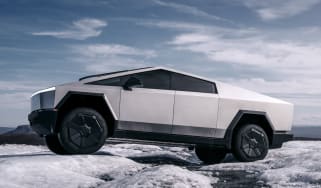 Tesla Cybertruck finally delivered: specs, prices and UK availability