Vauxhall Zafira Tourer BiTurbo
Vauxhall add a BiTurbo 2.0-litre diesel engine option to the Zafira Tourer.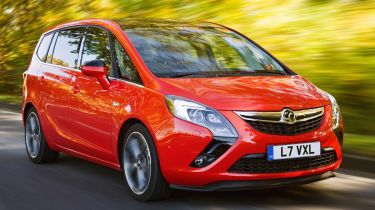 The order books for the Vauxhall Zafira Tourer BiTurbo have just opened. The new top-of-the-range Zafira Tourer features the same 192bhp turbodiesel engine used in the Insignia, Astra and forthcoming top-spec Vauxhall Cascada convertible.
The addition of the BiTurbo 2.0-litre diesel engine option means that the Zafira Tourer engine range now includes four diesel engines and two petrols. Prices start at £27,685 and first deliveries are scheduled for the spring.
Vauxhall claims that the Zafira Tourer will be one of the most powerful diesel MPVs on the market. The BiTurbo engine can power the car from 0-62mph in 8.9 seconds and on to a top speed of 135mph.
For reference, the most powerful diesel version of the Ford Grand C-MAX can complete the 0-62mph sprint in 10.5 seconds, and hit 123mph.
As well as the new turbodiesel model being faster than the Ford, Vauxhall claims that the new BiTurbo engine in the Zafira Tourer will return a claimed average of 50.4mpg and emit 149g/km of CO2, beating the 48.7mpg and 154g/km of CO2 delivered by the Grand C-MAX.
Commenting on the arrival of the BiTurbo Zafira Tourer, Vauxhall's chairman and managing director, Duncan Aldred, said: "Vauxhall is currently the only manufacturer to offer a sophisticated BiTurbo engine on a seven-seater MPV. It provides a perfect blend of high performance, impressive fuel economy and premium class quality in a seven-seat layout."
The Zafira Tourer BiTurbo will include the option of FlexRide adaptive dampers, which allow you to choose the firmness of the ride; a front camera to make parking easier, AFL adaptive forward lighting headlights and a panoramic roof. The Zafira Tourer includes Vauxhall's latest Flex7 seven-seat interior.
To view the full Vauxhall range, see the CarBuyer Vauxhall reviews page.
Top 10 best cheap-to-run cars 2022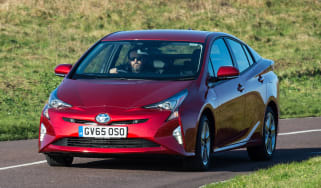 Top 10 best cheap-to-run cars 2022
UK road tax 2022: VED tax rates and bands explained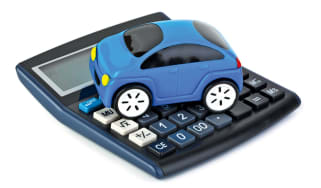 UK road tax 2022: VED tax rates and bands explained
Next Nissan Micra will be retro-inspired electric supermini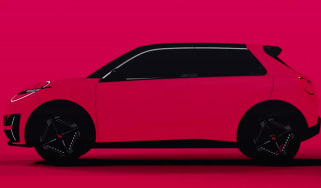 Next Nissan Micra will be retro-inspired electric supermini