World Car of the Year: VW Golf
New Volkswagen Golf wins prestigious World Car of the Year crown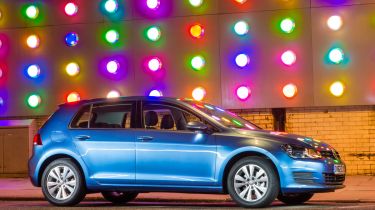 The latest Volkswagen Golf was named World Car of the Year 2013 at last week's New York Motor Show, following a vote by an independent jury of international journalists, including CarBuyer and Auto Express Editor-in-chief, Steve Fowler.
The car was chosen ahead of three other finalists: the Mercedes-Benz A-Class, Porsche Boxster/Cayman and the combined entry Subaru BRZ/Toyota GT 86.
This globally sought-after prize was the 17th accolade the seventh-generation Golf has collected since launching in November 2012. Only three weeks ago, the mid-sized family car was crowned European Car of the Year.
"The Golf is just the right size - it's spacious, practical and comfortable," was the jury's verdict. "It has a fresh, progressive design, a new range of engines, plus an impressive list of equipment and safety systems. If there is a car for everyone, the Golf is it."
Chairman of the Board of Management of Volkswagen, Prof. Dr. Martin Winterkorn, was "delighted" by the news. He added: "To win this award again shows that the Golf is and remains in a class of its own all around the world.
"This car sets new benchmarks again and again, not least in terms of efficiency and environmental credentials. Soon, for instance, the Golf will also be launched as a plug-in hybrid and as a 100% electric car."
The World Car of the Year jury responsible for the decision consists of 66 motoring journalists from 23 countries, and this is not the first time the Volkswagen brand has enjoyed their collective approval. The previous Golf also won the renowned prize back in 2009 and just last year the trophy went to the Volkswagen up! city car.
The new Jaguar F-Type, to be launched in the coming months, was named World Car Design of the Year. Collecting the Award, Jaguar boss Adrian Hallmark said: "It's 52 years since we last launched a sports car, and we're back where we belong. Our team has set a style for our future."
Elsewhere, the Porsche Boxster and Cayman won the World Performance Car Award, while the Tesla Model S electric car secured the title of 2013 World Green Car.
New electric MG4 hatch to start at £25,995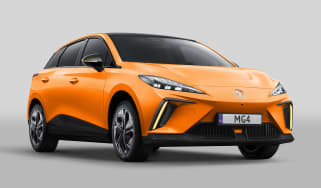 New electric MG4 hatch to start at £25,995
Kia EV4 SUV to take on the Volvo XC40 Recharge
Kia EV4 SUV to take on the Volvo XC40 Recharge
Best new car deals 2022: this week's top car offers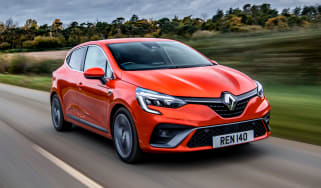 Best new car deals 2022: this week's top car offers