Subaru BRZ coupe review (2012-2021)
"The Subaru BRZ is a superb driver's car. The rear-wheel-drive set-up gives it great handling and it's affordable, too"
Pros
Affordable and relatively cheap to run
Good performance at high revs
Terrific handling
Cons
Engine is noisy
Cabin quality could be better
Sluggish performance at low revs
The Subaru BRZ has earned itself a small yet passionate following during the four years it's been on sale in the UK, with fans regarding it as one of most rewarding cars to drive that you can buy at any price.
The BRZ is a near twin of the Toyota GT86 and both cars are built in the same Subaru-owned factory in Japan. It competes against other driver-oriented cars such as the Mazda MX-5 and lightweight Lotus Elise, while also fighting to attract customers who might otherwise choose such well regarded coupes as the Audi TT and Volkswagen Scirocco.
However, you could argue that the car that most closely matches the BRZ's formula is the Nissan 370Z, a fairly simple, front-engined, rear-wheel-drive coupe designed to put the driver at the centre of the action. The Subaru is notably less expensive to buy and run than the powerful Nissan and BRZ loyalists would insist it offers the purer driving experience.
With 197bhp, the Subaru BRZ is very nippy, but doesn't have the surplus of power the Nissan is endowed with. While it's generally agreed that the beautifully balanced handling of the Subaru suggests it could handle a lot more power, and some complain that the engine has to be worked hard to get the most out of it, this is precisely what Toyota and Subaru wanted to achieve when they designed the GT86 and Subaru BRZ twins in the first place.
Every bit of the Subaru's power can be put to good use and there's lots of fun to be had even at relatively low, safe speeds on a favourite stretch of winding country lane. The 2.0-litre engine is brilliantly responsive – a benefit of it not using a turbocharger – and thrives on high revs. Yes, it needs to be worked hard and you won't find the effortless pulling power of a diesel, but that's all part of the appeal. Factor in amazingly precise steering, a wonderfully tactile gearchange and suspension that keeps the Subaru almost completely level in corners and the BRZ is one of those cars that you want to take by the scruff of the neck and drive.
So confident is Subaru that BRZ drivers will be concentrating on having fun, it hasn't exactly pushed the boat out when it comes to interior design. The car doesn't want for equipment – you'll find climate-control air-conditioning, cruise control and electric windows and mirrors – but it's plain and functional inside and somewhat lacklustre in its presentation. If you're used to being cosseted with first-class materials and lavish upholstery in an Audi TT, you may find the Subaru a little austere. It's not uncomfortable, though, and it does provide a driving position to match its sporty nature.
You can choose a six-speed automatic gearbox that actually reduces the car's exhaust emissions and makes it slightly more fuel-efficient, too. But since the standard six-speed manual is such a joy to use and there's so much fun in revving the engine to its limit, it seems a shame to miss out on this part of the Subaru's appeal.
Partnership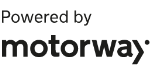 Need to sell your car?
Find your best offer from over 5,000+ dealers. It's that easy.
For 2017, the BRZ was tweaked to revitalise its appeal. Entry-level SE trim is gone, although the SE Lux model was always the more desirable of the two, with its Alcantara suede fabric upholstery. The front bumper has been restyled and LED headlamps added. The rear lights have also been changed and an eye-catching rear spoiler now sits at the back. The alloy wheels have been changed for a 10-spoke design, too.
The BRZ's interior has also been refreshed: you can now access track-focused information like a G-force meter, steering-angle gauge and brake-force gauge on a 4.2-inch colour display. There's a lap timer, too, plus power and torque graphs. If this all sounds a little gimmicky, it is – but the presence of these features shows the Subaru has been designed for pure and simple driving fun. When you see the BRZ undercuts the cheapest Lotus Elise by over £5,000, you realise just what great value the Subaru represents.
MPG, running costs & CO2
Highly tuned engine returns around 36mpg
Although maximising fuel economy wasn't a priority when the Toyota GT86 and Subaru BRZ were designed, it'll cost less to run than many other sports cars. Because the BRZ is a fairly light car, the engine doesn't have to waste energy carrying excess bulk, so you can see some rather surprising economy figures.
Subaru claims that 36.2mpg should be possible – an impressive figure when you consider the performance on offer. In comparison, a less powerful 2.0-litre Mazda MX-5 can return 40.9mpg, while the lightweight 1.6-litre Lotus Elise (which offers similar straight-line performance) can see an impressive 44.8mpg. These figures all depend on the car being driven in a restrained manner, though, which may be difficult in a car so temptingly sporty.
CO2 emissions of 181g/km mean road tax is quite pricey at £230 a year. However, cars registered after 1 April 2017 will be taxed under new rules, which in the case of the BRZ will actually lower the yearly road tax to £140. This may be a good reason to defer your purchase until next year.
Choosing the optional automatic gearbox increases economy to 39.8mpg, while CO2 emissions of 164g/km mean road tax for this model is presently cheaper, at £180 a year, with the same rules applying that are mentioned above.
Low weight means the Subaru should be relatively gentle on tyres and brakes, helping to keep maintenance bills in check as long as the car isn't frequently driven hard. Although Subaru doesn't offer fixed-price service plans, all cars come with a five-year/100,000-mile warranty. That matches the Toyota GT 86's cover, and is better than the warranty you get with a Volkswagen or Audi, and
Engines, drive & performance
Much more involving to drive than an Audi TT
You have to be a certain kind of driver to get the most out of a Subaru BRZ. Although it promises huge fun, it's definitely a car that delivers its best if you put in a little effort. It's also likely that more experienced drivers will be better placed to access the Subaru's magic.
A big part of the Subaru's appeal is how it performs at its limits. Cleverly, it has been fitted with tyres that are fairly narrow by today's sports-car standards; this means confident and skilled drivers can provoke the BRZ into a controlled slide with relative ease. Of course, such behaviour is best saved for a racetrack and in the supervised conditions of a trackday a BRZ driver will be in the best possible position to exploit the car's capabilities.
Even away from a track, though, the BRZ is a far more involving, rewarding car to drive than an Audi TT or Volkswagen Scirocco – next to the Japanese car, the two Germans feel rather numb, isolating you from the action.
The Subaru's 2.0-litre engine gets it from 0-62mph in just 7.6 seconds. The BRZ's engine has to be worked hard and it can get noisy, but it's an enjoyable sound and its internal components have been tweaked for 2017 to make it even more responsive. The six-speed manual gearbox feels sporty and fun to use – especially when combined with the shift light in the rev counter that blinks when it's time to change.
Also new for 2017 is a 'TRACK' mode, which changes the programming of the traction control and accelerator for even better responses, along with a colour dashboard display for G-force, lap times and other track-orientated statistics. The suspension dampers have also been redesigned to reducing body lean even further than before.
The optional six-speed automatic gearbox has steering-wheel-mounted paddles so you don't have to take your hand from the wheel to change gear. Fitting the automatic dents performance, however: 0-62mph takes 8.2 seconds, top speed is reduced from 140 to 130mph and you lose out on the satisfying action of the manual gearbox.
Interior & comfort
Suspension is firm, but BRZ is happy on the motorway
The design of the Subaru BRZ places a lot more emphasis on sporty driving than relaxed cruising. In comparison to less focused cars like the Volkswagen Scirocco and Audi TT, the ride is a little firm and there's more noise inside the Subaru. Cruising is less convenient, too, due to a fairly limited fuel capacity – expect to stop for petrol every 200 miles or so.
The BRZ can't match the Scirocco or TT for interior design or quality, either. While everything is well assembled, none of the materials used are as lavish as the soft-touch plastics seen in its rivals. Nor is the car very stylish to look at; function has very definitely been placed ahead of form by the design team.
In fact, the dashboard and layout of the BRZ work very well for an enthusiastic driver. As somewhere to simply sit and drive, the controls are placed perfectly and there's excellent visibility to the front and sides, with generously sized mirrors, too. The driver's seat can be moved in several planes and the steering wheel has plenty of adjustment, as well as being wrapped in leather for plenty of grip. Drivers of most sizes should be able to find a good position easily.
There's a lot of bolstering to the front seats, so they hold you securely in place against cornering forces, which can be measured using the G-force meter in the new 4.2-inch dashboard display. This can also show lap times, steering angles and power curves should you find yourself on a racetrack where such information is useful. With SE Lux now the only trim level, the seats are upholstered in an Alcantara suede and leather combination.
Practicality & boot space
The BRZ offers less cabin space than almost all hatchbacks
Getting comfortable in the front seats is easy thanks to plenty of leg and headroom and lots of adjustment. Getting in the back is another story and the two rear seats are really only suitable for children, and they come with two ISOFIX child-seat mounts. If you're going to carry rear-seat passengers on a regular basis, the Volkswagen Scirocco makes much more sense.
With a 243-litre boot, the Subaru has 50 litres less luggage capacity than an Audi TT. The boot opening is also quite small and there's a tall lip that makes it hard to load heavy items. Choosing the optional Pioneer stereo amplifier also eats into boot space. Many owners keep the rear seats empty and use them for useful extra luggage space.
Reliability & safety
Safety and reliability levels should be high
While too few Subaru BRZ owners participated in our 2016 Driver Power survey for it to have appeared in the results, the Toyota GT86 did make it into our report and its near-identical nature means the Subaru's results are likely be similar.
The Toyota only managed 95th place out of 150 cars we examined, although its results were probably handicapped in a few areas as a consequence of its uncompromising design. It came in 141st place for practicality, for example, but this is unlikely to be a priority among typical BRZ buyers. The Toyota's build quality was also criticised; it finished in 139th place here, but most complaints were aimed at the rather uninspiring materials used inside.
It gives you an idea of just how well owners rate the BRZ as a driver's car, though, that the Toyota version made it into an impressive eighth place for handling.
As a brand, Subaru came in a strong 10th place out of 32 car manufacturers featured in the survey with reliability and handling enjoying particular praise.
Euro NCAP has never tested the Subaru or its Toyota sister for safety, although the car comes with seven airbags with sensors that have been upgraded for 2017, traction control and electronic stability control as standard.
Price, value for money & options
Low asking price means the BRZ is brilliant value
Standard equipment on the BRZ includes 17-inch alloy wheels and a limited-slip differential for extra grip when coming out of corners. SE Lux is now the only trim level available, coming with keyless entry, push-button start, climate control, a USB port, a 12v socket and cruise control. Seats are upholstered in a combination of leather and Alcantara suede fabric.
An information system that presents G-force, cornering angles, lap times and more besides is standard equipment, shown on a 4.2-inch colour dashboard display. Buyers can also choose to fit an optional Pioneer sat nav, but it's expensive to buy and confusing to use, meaning it makes more sense to buy an aftermarket unit.