Hyundai previews new i40 Estate
Ford Mondeo-rivalling Hyundai i40 arrives as an estate first, set to feature impressive space, downsized engines and lots of equipment.
Korean brand Hyundai is aiming high with its new family car. The Korean firm is set to take on the VW Passat and Ford Mondeo from next year with this, the new i40.
The newcomer has been developed by Hyundai's German R&D centre in Russelsheim specifically with European buyers in mind. So in order to coax people from cars like the VW Passat and Toyota Avensis, the i40 will debut as an estate first, with Hyundai claiming the car offers more space for passengers and luggage that its key rivals.
The i40 debuts at the Geneva Motor Show in March. The estate arrives in the UK in May, and the saloon follows in November. Underneath, Hyundai has borrowed the front and rear of two different platforms, the Elantra and Sonata respectively, to create a chassis which the firm hopes has what it takes to beat the competition, both in terms of cornering and ride comfort.
The engine range all come equipped with stop-and-start technology, which cut the engine in stationary traffic to help reduce emissions, and is very much in keeping with the current downsizing trend towards smaller size engines.
There's just one petrol, an all-new 2.0-litre direct injection unit which develops 174bhp and emits 156g/km of CO2. However, the big sellers will be its 1.7-litre diesels. Two versions will be offered at first. Both are single turbocharged, with 114bhp and 134bhp respectively, while a twin-turbo flagship will arrive in 2012.
On the inside, Hyundai promises an upmarket interior made using high quality materials. Car Buyer has been able to see it, and can confirm that the swooping dash design is much like that of the Vauxhall Insignia, and features a wealth of soft-touch plastics and plenty of storage space.
Technological highlights include adaptive headlights and a self-parking system. Hyundai is yet to confirm prices or trim levels, but it will be specced competitively and will include the firm's impressive five-year, unlimited mileage warranty.
Nissan Ariya vs Volvo XC40 vs Volkswagen ID.4 - which is best?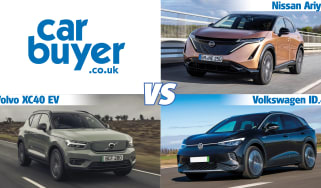 Nissan Ariya vs Volvo XC40 vs Volkswagen ID.4 - which is best?
Best new car deals 2022: this week's top car offers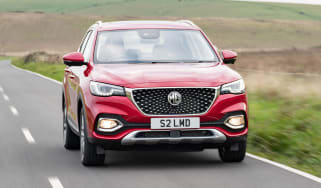 Best new car deals 2022: this week's top car offers
Kia Niro EV review