VW adds its green technology to the Scirocco and Passat CC
VW has added its BlueMotion eco technology to two of their sportier diesel models, meaning that the 2.0-litre TDI Scirocco now returns 62.8mpg and emits just 118g/km of CO2.
Volkswagen is expanding its range of economical 'BlueMotion' models. The two latest cars to benefit from a set of updates designed to maximise efficiency are the sporty Scirocco (based on the current Golf hatchback) and the luxurious Passat CC saloon.
The fuel saving BlueMotion Technology tweaks to the diesel-engined Scirocco include a new stop/start system for the 138bhp 2.0-litre diesel engine, which automatically cuts the ignition in traffic to lower consumption, and regenerative brakes which charge the battery, both now fitted as standard.
This means that the BlueMotion-equipped Scirocco fitted with a six-speed manual gearbox now has fuel economy figures of 62.8mpg and carbon dioxide emissions of 118g/km, up from 55.4mpg and down from 134g/km respectively, putting the annual road tax down to just £30 a year (from £110).
Cars equipped with VW's dual-clutch automatic DSG gearbox also see improvements, with fuel economy increasing from 51.4mpg to 57.6mpg and CO2 falling from 145g/km to 129g/km.
The German company has also tweaked the higher-powered 168bhp 2.0-litre TDI diesel in the Scirocco GT, which improves economy from 53.3mpg to 54.4mpg and drops CO2 from 139g/km to 134g/km in six-speed manual versions.
The Passat CC, a sleeker version of the popular saloon, has also been given the green treatment, and the same BlueMotion tweaks now improve the economy of the 138bhp 2.0-litre diesel from 50.4mpg to 60.1mpg, while CO2 falls from 146g/km to 125g/km.
All Scirocco and Passat CC BlueMotion Technology models are available to order now at your local showroom.
New 2024 Porsche Panamera – new looks, interior, and Turbo E-Hybrid model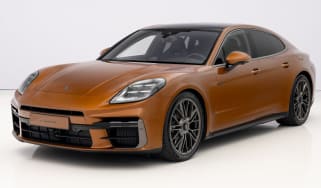 New 2024 Porsche Panamera – new looks, interior, and Turbo E-Hybrid model
Best new car deals 2023: this week's top car offers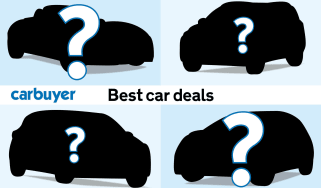 Best new car deals 2023: this week's top car offers
Toyota Yaris Cross updated for 2024 – new tech, trim and hybrid option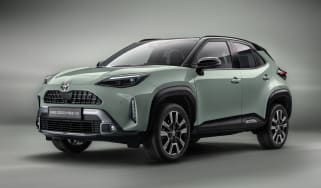 Toyota Yaris Cross updated for 2024 – new tech, trim and hybrid option