Nissan Ariya SUV - Electric motors, drive & performance
The Ariya handles well and offers decent performance, but is much better suited to relaxed city driving
Nissan has created some of the most compelling sports cars over the last few decades such as the supercar-bashing Nissan GT-R and the driver-focused Nissan 370Z. So with that in mind, how does the Ariya scrub up?
Well, if you're looking for a sporty electric SUV, you're probably better off looking at something like a Kia EV6 or the Volkswagen ID.5. That's not to say the Ariya isn't enjoyable to drive, however. While there is not much of what we would call 'steering feel' (the sensation of feeling exactly what the car is doing through turning the steering wheel), the Ariya handles confidently and maintains its composure through bends. For more enthusiastic drivers, there is a rather tempting 'Sport' mode which sharpens the car's steering and acceleration – although, driving in an exuberant manner will quickly take its toll on your level of charge.
Nissan Ariya electric motors
The Nissan Ariya is available with two electric motor setups. The entry-level system consists of a single, front-mounted electric motor with 239bhp. Although this figure may seem relatively small for a car that weighs over two tonnes, the end product is something that feels relatively brisk under acceleration and should be sufficient for most Ariya owners.
From a standstill, 0-62mph in the single-motor Ariya takes around 7.5 seconds; however, the instant torque from the electric motor means that this feels much faster. Because of this, getting up to 30mph should be slightly quicker than in an equivalent petrol-powered car, so dashing between the traffic lights on busy city streets will be a breeze.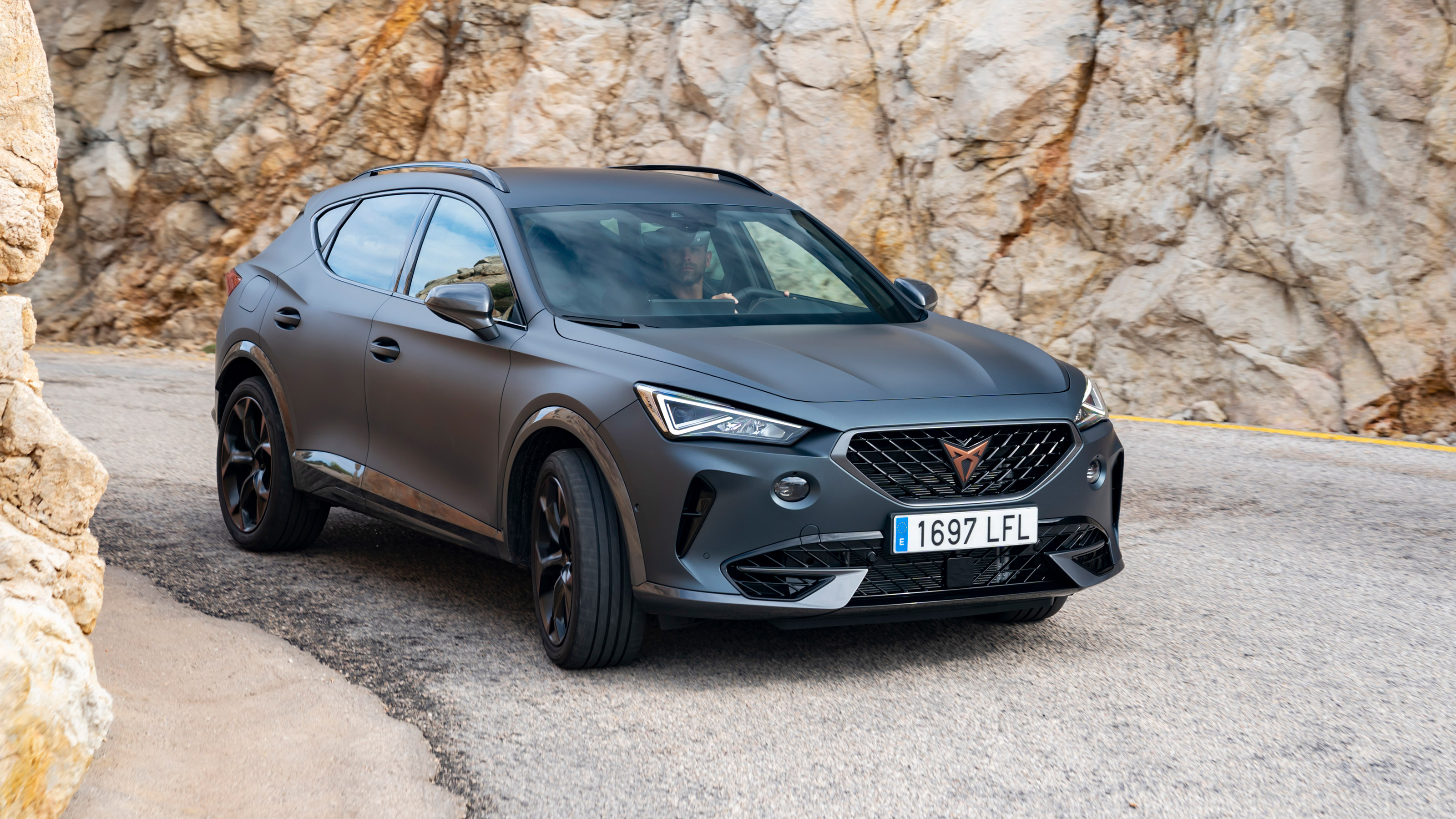 Top 10 best sports and performance SUVs 2022
The more powerful electric motor setup is only available with the larger 87kWh battery. This consists of two separate units, with one motor on each axle to provide all-wheel-drive. Together, these produce a muscular 304bhp and can propel the Ariya from 0-62mph in just 5.7 seconds. While this is not quite as fast as the equivalent Tesla Model Y Performance, it feels somewhat unnecessary for a car that is set up primarily for comfort.
Both powertrains feature what Nissan calls e-Pedal Step. First making its debut on the smaller Nissan Leaf before making its way to the Ariya, this is the brand's version of one-pedal driving, which slows the car down using the electric motors to recharge the battery. Unlike other EVs, however, e-Pedal will not bring the car completely to a halt, making the Ariya drive feel closer to a traditional petrol or diesel car than its electric rivals.