Peugeot 208 and e-208 updated for 2022
Allure trim is discontinued; Peugeot e-208 gets higher range estimate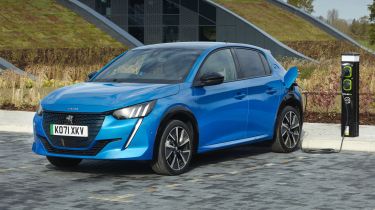 e-208 now capable of 225 miles on a charge
Two trim levels applicable for plug-in car grant
New black mirror caps
The Peugeot 208 line-up has been adjusted for 2022, with updates to the trim levels and the electric powertrain of the Peugeot e-208. Unlike the Vauxhall Corsa-e, the prices haven't yet been updated so now not all e-208s are eligible for the reduced plug-in car grant.
Perhaps the most noticeable change is the discontinuation of the Allure trim, so the 208 and e-208 are now available in Active Premium, Allure Premium, GT and GT Premium trim levels. The two cheaper specifications now have black door-mirror covers, which supposedly makes them look sportier.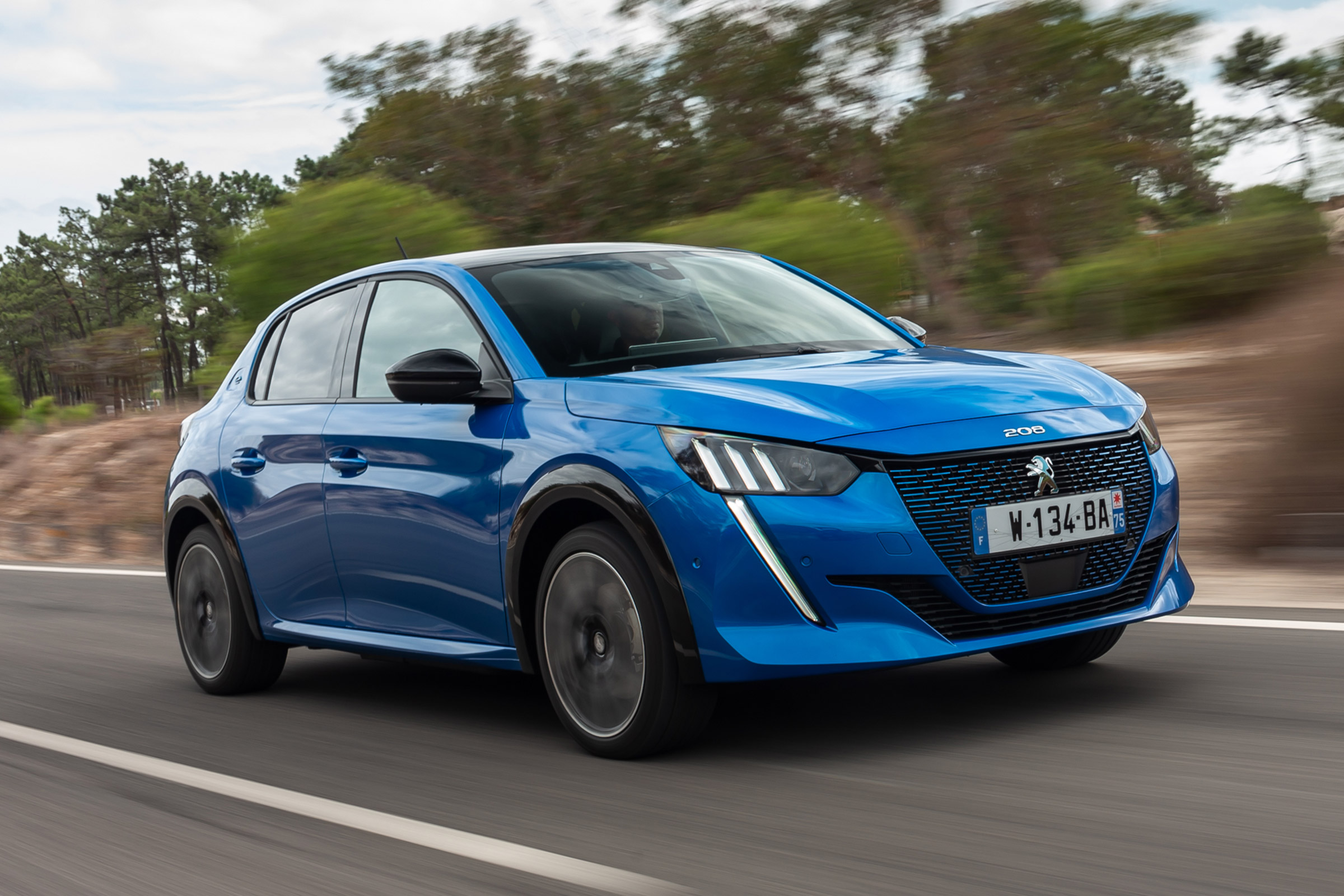 Top 10 best small electric cars 2022
GT Premium is now available only with petrol or electric power; you've a choice of 99bhp manual and 128bhp automatic petrol engines, plus the zero-emission e-208.
The e-208, along with the e-2008, has seen powertrain updates recently. The e-208 currently returns up to 217 miles and the e-2008 returns between 191 and 206 miles on a full charge; the new cars will manage up to 225 and 214 miles respectively. The electric Peugeot 208 offers much more range than a MINI Electric or Honda e but still trails the 245-mile range of the Renault ZOE.
Changes include new tyres with ultra-low rolling resistance for less drag, plus a different powertrain set-up that uses less energy at high speeds than before. That means the e-208 and e-2008 will be more efficient on motorways, as the motor won't need to spin so fast.
Further gains have been made by fitting a new heat pump and allowing the car's computers to better manage the air conditioning system.
Now the plug-in car grant has been reduced to a maximum price of £32,000, only two of the Peugeot e-208 trim levels are eligible for the £1,500 saving. It's a little disappointing that the price of the GT specification hasn't been updated to remain eligible, because it's less than £1,000 more than the £32,000 cap. The Vauxhall Corsa-e was recently made £3,000 cheaper, so it represents much better value than the mechanically identical e-208.
Read our guides to the best electric cars and best electric SUVs.