Peugeot 3008 SUV - MPG, running costs & CO2
Like many modern SUVs, the Peugeot 3008 is almost as cheap to run as a family hatchback
The Peugeot 3008 takes full advantage of the latest manufacturing techniques, using strong yet light steel, aluminium and plastics. This means it can be fitted with relatively small engines that offer excellent running costs, catering to the thousands of buyers who covet an SUV but don't want big bills. It's a shame, though, that more electrified versions weren't introduced for the facelift, to plug the gap between the petrol and diesel 3008 and the plug-in hybrid.
On a PCP or leasing deal, you should pay less for the 3008 than for an equivalent Volkswagen Tiguan. Top-spec hybrid cars will cost considerably more than an entry-level petrol version, though.
Peugeot 3008 MPG & CO2
The smaller 128bhp 1.5-litre diesel officially returns up to 60.8mpg and emits 122-157g/km of CO2 with a manual gearbox. Now that the six-speed manual option is being discontinued, it's good that the eight-speed automatic gearbox doesn't affect running costs too severely. Peugeot quotes a best-case figure of 57.8mpg, with CO2 emissions of 128g/km, if you stick to smaller wheels.
You could also previously buy a 2.0-litre diesel, but the 175bhp engine wasn't particularly efficient, officially returning up to 47.3mpg and 162-178g/km of CO2.
Despite traditional SUV trends, petrol power will be an economically viable option for many buyers, especially if most of your driving is done over short distances or in town, purely because you'll pay less for an equivalent engine, and little more for its fuel. The entry-level 128bhp 1.2-litre returns up to 48mpg and emits 133-165g/km. The 1.6-litre petrol was discontinued in mid-2021 but officially managed around 43mpg with emissions of 148-177g/km of CO2.
Choosing Peugeot's automatic gearbox (as you'll have to from May 2022) sees economy drop by just a little bit to 46.7mpg. CO2 emissions rise fractionally if you go for the automatic.
Officially, the most economical model is the range-topping Peugeot 3008 Hybrid4, which is a direct rival to the Ford Kuga plug-in hybrid, and is said to return up to 235.4mpg. It's worth pointing out that you'll struggle to achieve close to this figure unless you religiously charge up the battery and only use the car for short, urban trips. CO2 emissions are remarkably low at 30-41g/km, which will please company-car drivers. The less powerful front-wheel-drive hybrid model is capable of up to 222.3mpg with CO2 emissions of 29-39g/km.
If you have access to a 7kW home charger, the Hybrid4 will fully replenish the battery in around one hour 45 minutes. You'll need to wait eight hours for the battery to get to full charge if you're using a standard three-pin socket. A dedicated smartphone app lets you choose when to charge the car (so you can charge overnight on a cheaper tariff, for example) and set the air-conditioning before you get in.
Company car drivers should find the Benefit-In-Kind (BiK) tax rates attractive, especially for the hybrid models. VED (road tax) for private buyers is charged at the standard rate for all petrol and diesel models with the hybrids liable for the discounted rate. Flagship models can cost over £40,000, and these will be subject to a surcharge until the car is six years old.
Insurance groups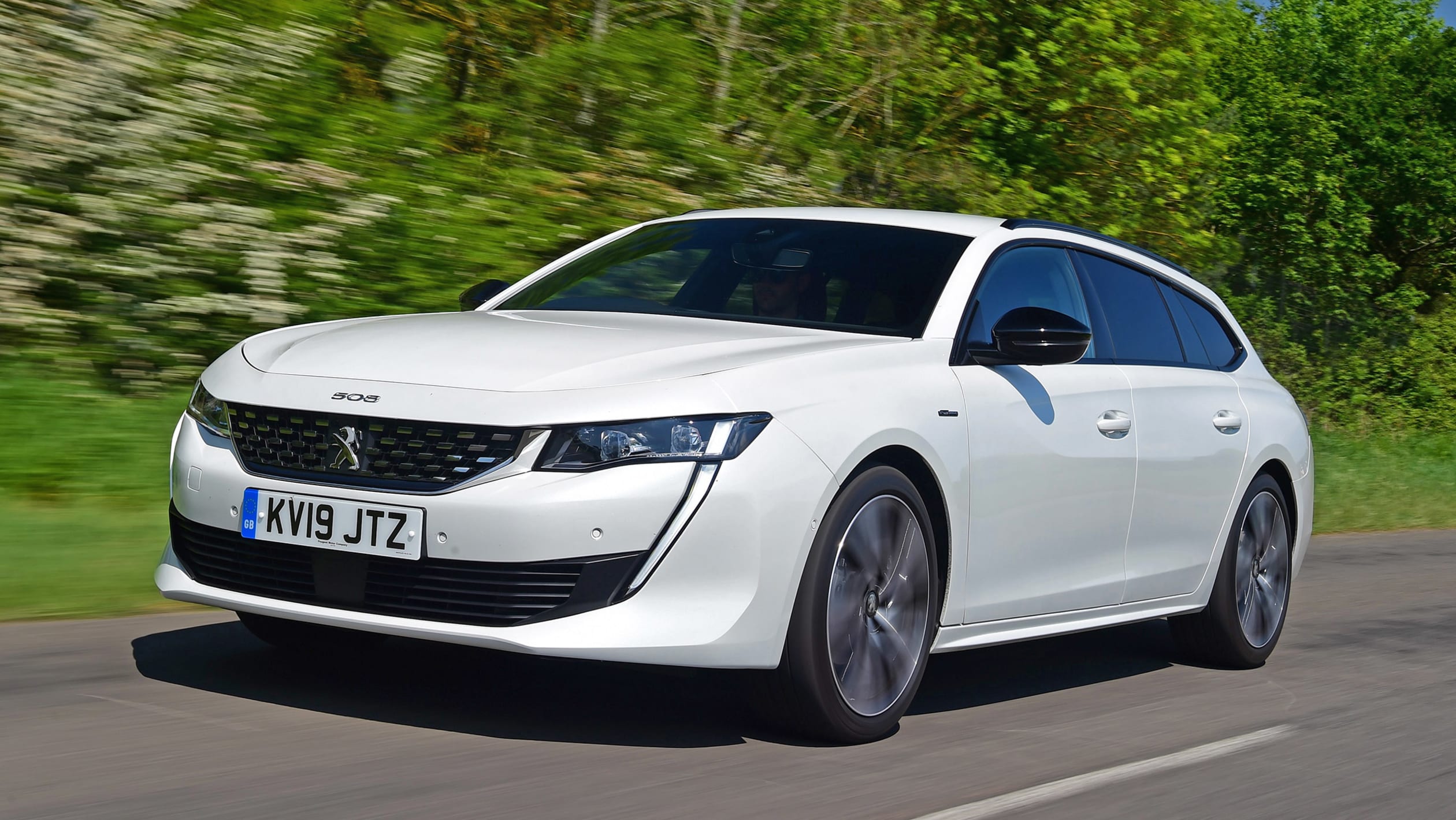 Free insurance car deals
The Peugeot 3008 sits in groups 20-38 for insurance. Most models are rated in group 21 and under though, with only the more powerful petrol and Hybrids punching above the group 22 mark.
Warranty
Peugeot's three year/60,000-mile warranty used to be about average for the industry, but with Hyundai, Toyota, Kia, Mercedes and BMW also offering better protection, we'd argue it's time for Peugeot to up its game here.
Servicing
Peugeot's fixed-price servicing packages make budgeting for maintenance easy, and policies start from around £14 each month if you take out a three-year deal.
Next Steps
Which Is Best?
Cheapest
Name

1.2 PureTech Active Premium 5dr

Gearbox type

Manual

Price

£26,915
Most Economical
Name

1.6 Hybrid 225 Allure 5dr e-EAT8

Gearbox type

Semi-auto

Price

£36,540
Fastest
Name

1.6 Hybrid4 300 GT Premium 5dr e-EAT8

Gearbox type

Semi-auto

Price

£45,940