Audi RS6 Avant estate (2013-2019)
"The Audi RS6 blends jaw-dropping speed with estate car practicality, but it's not cheap to buy or to run, and it could be more fun to drive"
Pros
Luxurious and comfortable interior
Incredible performance
Estate practicality
Cons
Expensive
Poor fuel economy
Not a true 'driver's car'
The Audi RS6 follows a concept that many people find absolutely irresistible; an innocuous, familiar shape that you see on the roads everyday but one that conceals an engine to satisfy even the most power-crazed of drivers and the performance potential to embarrass a Porsche 911.
The estate-only RS6 currently exists in a class of one. The Mercedes E63 Estate was formerly the Audi's main rival, but a version based on the latest generation of Mercedes E-Class has yet to be released. Jaguar's XFR-S Sportbrake is no longer produced, either, so the four-ringed brand is currently the sole supplier to address your extreme estate requirements.
There's more to it than just astonishing performance, though. The RS6 can be set up in such a way that it becomes an incredibly capable motorway cruiser, with little splitting it from the long-distance appeal of a high-specification Audi A6 Avant with a big diesel engine. It's this, combined with the ample space in its five-seat cabin, along with its generous 565-litre boot that makes it a fantastic choice for a family in a hurry.
The only disappointment is that, despite the formidable amount of power available with a twitch of your right foot, the RS6 isn't the most involving car to drive. The old Mercedes E63 used to feel more involving next to the RS6, which is rather inert by comparison. This isn't necessarily a bad thing; it means that driver fatigue rarely sets in, and there's the choice of an optional Performance Pack that makes the RS6 rather more engaging to drive.
With the A6 Avant already a handsome looking car, the RS6 adds a muscular emphasis, with a deeper front spoiler, wider wheelarches and attention-grabbing 20-inch wheels. LED lights are standard front and rear, with sequential indicators which sweep in the direction you're turning.
Naturally, it's a very well equipped car, and safe, too. Build quality is a famous Audi strong-point, and everywhere you look are signs of the brand's attention to detail. The Audi A6 range finished 34th out of the 75 cars ranked in our 2017 Driver Power owner satisfaction survey of cars currently on sale in the UK.
Ally this to an excellent five-star safety rating from Euro NCAP, and the RS6 stands out as a fantastic choice for the performance-focused driver with a family.
MPG, running costs & CO2
RS6 performance figures are serious, but so are the running costs
While the Audi A6 Avant upon which it is based is available with some very frugal engines, the RS6 is anything but a thrifty choice. It's expensive to buy in the first place, rising to astronomical figures if just a few of the boxes on the options list are ticked. It also sits in the 37% Benefit-in-Kind bracket for company car users thanks to 223 gram per kilometer CO2 emissions, which will also cost £295 per year in road tax. Insurance will be costly, as the RS6 sits in the most expensive group 50.
The actual fuel economy figures claimed by Audi are quite impressive; 29.4mpg seems remarkable for a car with such formidable performance. This figure comes thanks to cylinder-deactivation technology, which shuts down parts of the engine when not needed, effectively making it a smaller engine when full power isn't required. Of course, using the engine to its full potential will cause the fuel consumption to increase markedly and it'll take a steely resolve to drive gently with all that power on tap. It would be more realistic to expect average fuel economy of 15-20mpg most of the time.
Partnership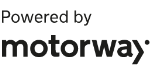 Need to sell your car?
Find your best offer from over 5,000+ dealers. It's that easy.
Big, powerful cars tend to have big, scary maintenance bills and the RS6 is unlikely to be an exception. Audi offers fixed-price serving so maintenance should at least be simple to budget for. However, sustained hard driving is likely to cause consumable parts like brakes and tyres to wear at an accelerated rate, and on performance-biased cars like this they tend to be rather pricey. At least the RS6 is covered by the same three year/60,000 mile warranty as other Audi cars, with no mileage limit on the first two years. The warranty can be extended at Audi dealers too.
Optimistic buyers will look on the bright side – the Audi RS6 has strong residual values and is liable to hold onto a healthy proportion of its original value when it comes time to sell. You could also argue that, thanks to its practicality, the RS6 saves you money over comparably fast cars because you won't need to buy a separate one for daily chores.
Engines, drive & performance
Few cars can keep up with the Audi RS6 across country
Acceleration times always grab the headlines, and with all-wheel drive putting all 552bhp to the road, the RS6 Avant sprints from 0-62mph in 3.9 seconds, while adding the Performance pack, which boosts power to 597bhp, brings that figure down to an incredible 3.7 seconds. Overtaking happens almost instantly.
Every Audi car seems to have been designed for maximum operational competence. The materials, the technology, the engineering, even the styling has been finely honed.. Unfortunately, this leads to a driving experience that can come across as a little clinical and sterile, and this is true of the latest RS6.
It may seem ridiculous to describe a near-600bhp car as being short on fun, but it's perhaps because the RS6 is so competent that it lacks that feeling of being on the edge that makes driving cars like the old Mercedes AMG E63 more entertaining. The driver has access to heaps of power, but it's all metered in such an efficient manner that the driver never really feels part of the car.
It's quite difficult to actually make the most of all the power on the road, anyway. The quattro four-wheel-drive system helps to provide grip, and the body hardly leans at all thanks to the cleverly optimised air-suspension system, but there's not enough feedback through the controls to tell you just how crazy you can safely go. It leaves you guessing, while the steering is too light to make it feel like you and the car are working together.
The sportiest mode in the Drive Select system does sharpen the steering and the way the power is distributed to the road, but this makes the steering that bit too heavy and feels rather artificial. It seems a bit of a waste that a car which can take corners at such impressive speeds should feel so uninvolving. It does sound good, though – particularly with the optional sports exhaust. Braking power is astonishing, too, even more so with the optional – but very expensive – ceramic brakes.
Interior & comfort
Occupants are treated to a beautifully built interor in true Audi tradition
The Audi pulls some points back here, offering not only traditional Audi A6 comfort but also heightened levels of enjoyment when cruising. There's hardly any wind noise at high speeds and the air suspension absorbs bumps effectively when in its most comfortable setting.
The inside story of the RS6 is one of crisp, simple design and very high quality materials. The driving position is low and the seats are deep and supportive, while the dashboard sweeps around you with all controls falling to hand, including the retractable infotainment screen and easy-to-use climate controls.
Everything feels solid, and good looking too, with well-judged cosmetic touches over the regular A6 Avant that make the RS6 feel that bit more special. Performance Pack cars get even more exclusive finishes. Equipment levels are high, too – every RS6 has Audi's MMI Infotainment system with sat-nav, as well as a BOSE sound system, heated seats, cruise control and LED headlamps.
Of course, in true Audi fashion the options list is a lengthy one, including further upgrades to the sound system, a reversing camera, keyless go and those carbon brakes. It's not hard to take your RS6 beyond the £100,000 barrier.
Practicality & boot space
The RS6 is more than capable of coping with the rigours of family life
Available only in estate form, the RS6 is barely any less practical than the regular Audi A6. The interior is spacious and roughly on a par with cars of comparable size, with a little more headroom than in the A6 Saloon. It's a full five-seater with a big glovebox, reasonably-sized door bins and enough small cubbies to house most of the knick-knacks that family life brings with it. It's certainly up to being used as daily transport if you're able to stand the running costs.
The RS6 has a 565-litre boot which is well shaped and easily swallows bulky items, expanding to 1,680 litres if you fold the rear seat down. The tailgate is electrically operated for added convenience, too. Without an equivalently fast estate version of the latest Mercedes E-Class to compare it to, the RS6 doesn't really have any direct rivals.
Reliability & safety
The RS6 should prove as safe and reliable as any other Audi to own
The Audi A6 range was rated average for reliability in our 2017 Driver Power owner satisfaction survey of cars currently on sale in the UK. Of the owners who responded, 15.7% reported experiencing a problem with their car at least once.
The greatest criticism of the RS6 is for its high running costs. Owners are rather more complimentary about its practical, comfortable interior. However, the A6 range generally doesn't impress owners with its ride, handling or infotainment systems.
There has been no specific Euro NCAP crash test for the A6 Avant but the saloon was awarded a five-star rating when it was tested in 2011. We expect the RS6 to to perform to a similar standard. There are six airbags and stability control as standard, with even more safety features available as part of an Assistance Pack on offer – including adaptive cruise control, active lane assist and much more.
Price, value for money & options
It's an expensive car, but it's one of a kind
The Audi RS6 has a price tag almost as formidable as its performance figures, and is undoubtedly a very expensive car to buy, own and run. However, there is a great many sports cars of comparable speed and power which command even steeper prices, and Audi's extraordinary estate car allows the whole family to come along for the ride.
With no M version of the BMW 5 Series Touring, and the Mercedes E63 not yet available in estate car form, we're forced to make comparisons with ultra-fast SUVs like the Porsche Cayenne Turbo and Range Rover Sport SVR, both of which are even more expensive, and not massively more practical, either. Factor in that the RS6 has enviable residual values after three years, and a very long list of standard equipment, and it starts to make a fair case for being so expensive to buy.
Of course, it's not an RS6 at its best without the Performance Pack – if it's worth doing it's worth doing properly. Cars so-equipped are also more sought after on the used car market, and the extra expense really does make the RS6 more enjoyable to drive enthusiastically. It also incorporates the optional sports exhaust system which adds a layer of aural appeal to its athletic acheivements.