MINI hatchback (2006-2014)
"Few cars can match the MINI for sheer driving enjoyment, but it has a hard ride that makes bumpy roads uncomfortable and it's expensive, too"
Pros
Fun to drive
Economical engines
Fashionable image
Cons
Expensive to buy
Uncomfortable ride
Lack of rear space
The MINI is one of the most iconic cars ever made and it's as popular today as it was when it was first launched in 1959. The "new MINI" is built by BMW and first launched in 2000, kick-starting a trend for retro-inspired fashionable cars with endless customisation options.
Buyers can pick from an incredible 12 specification levels for the MINI hatchback. There's the budget MINI First, the One, the One D diesel model, then the Cooper, Cooper D diesel, the sporty Cooper S and Cooper SD diesel, and the high-performance John Cooper Works model. On top of those is a range of special edition spec levels, including Goodwood, Bayswater, Baker Street, and the John Cooper Works GP – billed as the sportiest MINI ever. And with a whole host of optional extras, there is endless scope to personalise each car still further.
The MINI is enormous fun to drive, and the experience to be had from its strong performance, sharp handling, and low driving position is often compared to a go-kart. It also has a premium image and looks at equally at home parked outside a city flat, on a suburban driveway or in the grounds of a country estate. The MINI's small dimensions aren't particularly practical, though, and the ride is a little on the uncomfortable side. The premium image comes with a premium price tag, and the car's sheer popularity means it is now a very common sight on the road. Even so, it has a charm that few other cars can match.
MPG, running costs & CO2
All engines are fuel efficient with low emissions
As you'd expect for a small car, the MINI is economical to run. The diesel models offer the best fuel efficiency – both the One D and the Cooper D will do 74.3mpg and are exempt from road tax due to CO2 emissions of just 99g/km. The One D may seem a little underpowered but the Cooper D is nippy enough to go from 0-62mph in under 10 seconds, despite its impressive economy and emission levels. But even the more powerful Cooper S will do 48.7mpg, which is very good for the amount of power it offers.
MINI also offers the TLC aftercare package will covers the cost of servicing for the first five years, making a MINI very affordable to run.
Engines, drive & performance
Few cars can match the MINI for sheer driving fun
The classic MINI cliché is that it has "go kart-like handling", so it was important that BMW's MINI engineers retained that feeling when they revamped the car - and they did it in spades. The steering feels precise, responsive and immediate without feeling nervous or jittery and corners are cruised round with almost no body roll. It is enormous fun, but the suspension settings are quite hard, made worse by the larger alloy wheels available, so the ride is always firm and occasionally uncomfortable. Plus, the sports suspension makes it bouncy over rough surfaces and the drive jittery at times. But avoid these options and the ride is arguably better than the Fiat 500 and certainly no worse than many of its rivals.
Partnership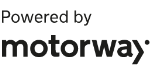 Need to sell your car?
Find your best offer from over 5,000+ dealers. It's that easy.
Engine choices go from the 75bhp 1.6-litre petrol in the bottom-of-the-range First, up to a powerful 208bhp turbo 1.6-litre petrol in the John Cooper Works (JCW). The 75bhp does feel a little sluggish and its 0-62mph time of 13.2 seconds does make it quite slow, whereas the John Cooper Works feels every bit the speedy hot hatchback. Whichever model you go for or whatever you want out of a car, the MINI is always fun to drive.
Interior & comfort
Firm suspension means the MINI has a bit of a bumpy ride
The MINI has been designed to be exciting to drive and that means it has a firm suspension. This setup keeps it pin-sharp through corners but also leaves it unable to soak up bumps in the road. This won't be an issue for most drivers on short trips, but you will get bounced around on rough roads – and longer journeys are likely to be a little draining. This issue is worse on the sportier models in the line-up – the John Cooper Works model in particular, as it features bigger alloy wheels and even stiffer suspension.
Passenger space in the back is limited, too, so taller passengers will struggle to get comfortable. But there's plenty of space up front, and the cabin is well insulated from engine, wind and road noise, which helps to make longer journeys more bearable.
The interior has a premium feel – it's superbly put together and the quirky layout, featuring an oversized, circular speedometer mounted in the centre console, gives the car an endearing cartoonish feel.
Practicality & boot space
Small boot and cramped rear means practicality is not the MINI's strong point
There's no getting around it: the MINI is fun and fashionable but no one is going to accuse it of being particularly practical. The boot is 160 litres, which expands to 520 litres with the rear seats folded down. That compares poorly to other premium superminis like the Citroen DS3, which offers 285 litres as standard and 980 litres with the rear seats down. And it looks even worse when stacked up against a standard supermini like the Peugeot 208, which boasts the same capacity as the DS3 with the seats up but a far bigger 1,152 litres with them down.
The rear seats are cramped, too – they're difficult to get into and tall passengers will find they have little leg or headroom when they do manage to squeeze themselves in. Buyers who are keen on the MINI's retro style but need more space should consider the larger MINI Clubman and MINI Countryman. The hatchback is a car that appeals to the heart not the head.
Reliability & safety
The MINI was awarded superb safety scores and benefits from BMW quality
The MINI hasn't been crash tested by Euro NCAP since 2007 – and the tests have become stricter since then – but it was awarded the maximum five stars, so you can feel confident it will keep you well protected. All models come fitted with electronic stability control – a safety system that prevents the car spinning out of control should it start to skid – and a full complement of airbags.
MINI is owned by BMW, so build quality is strong but there is a question mark over the reliability of some of its cars, with reports of issues with the electrical components. But no major faults have been reported and the dealer network seems to be effective at dealing with issues as and when they crop up. As a brand, MINI came a poor 28th out of 32 in the 2013 Driver Power customer satisfaction survey manufacturer rankings, and the hatchback failed to crack the top 100 cars league table – it came 141st out of 150 cars. However, most of the negative feedback was over the car's poor practicality, which buyers should be aware of before purchasing.
Price, value for money & options
High list prices and expensive options are offset by strong residual values
The MINI was the first of a type of car now called a premium supermini – stylish, well-equipped small cars for the fashion-conscious buyer. As a result, it's not cheap. Even the "budget" specification model – the First – starts from more than £11,000 and it comes with very little equipment. You'll have to fork out a few thousand more to get a Cooper model, which comes with air-conditioning, heated mirrors and DAB digital radio, and the sporty John Cooper Works model costs almost as much as a BMW 3 Series.
Whichever model you go for, you'll be able to choose from an extensive list of optional extras allowing you to personalise your car according to your taste. But exercise some restraint in this area – the options are expensive and will quickly see the price tag of your chosen car sky rocket. However, while the MINI is expensive to buy, its desirability means that it also holds on to its value very well. So even if you sell it after a few years, you won't lose anywhere near as much money as you would on most other similar sized car.