Rolls-Royce Wraith coupe
"The Rolls-Royce Wraith is the fastest and sportiest model in the iconic brand's line-up, but this four-seat coupe is still hugely comfortable and cosseting"
Pros
Handcrafted interior
Comfortable ride
Surging power
Cons
Light steering
Expensive to own
Feels big and heavy
While the Rolls-Royce Phantom is one of the world's most luxurious cars to be driven in, the Rolls-Royce Wraith is intended to be driven by its owner. To this end it's the most powerful Rolls-Royce, with a huge 6.6-litre V12 and two turbochargers, giving a total of 624bhp and getting from 0-62mph in 4.6 seconds. Choose the Wraith Black Badge and this drops to 4.5 seconds.
It's hugely fast then, but comfort is still king; the Wraith can make scarred roads feel as if they've been covered in fresh tarmac, while there's as much noise in the cabin at 70mph as most cars generate at 30mph.
The engine is a tuned version of the one you'll find in the Rolls-Royce Ghost and there are other similarities, too. Simply calling the Wraith a 'Ghost coupe' would be doing it a disservice though, as the Wraith is shorter, wider and lower. This makes it the sportiest Rolls-Royce in the line-up, but in reality it's still best enjoyed at a relaxed pace because of its huge size and weight.
This also gives you more time to enjoy its interior, with the option of 1,390 hand-placed fibre-optic 'stars' positioned in the headlining, which can even be specified to represent the night sky as it appeared on a particular date.
MPG, running costs & CO2
Power and torque take precedence over economy and emissions
Every aspect of the Wraith appears to have been created without compromise, and that includes the engine, which is tuned for power rather than low fuel consumption. The result is average economy of just 19.8mpg, and while refilling the tank is unlikely to make a dent in the average owner's bank balance, having to stop frequently could be irritating on long trips. Still, the Wraith isn't alone in this respect, with the Bentley Continental GT Speed returning 19.5mpg, while the Mercedes-AMG S65 coupe returns 23.7mpg.
CO2 emissions of 327g/km are amongst the highest of any car on sale, so it's no surprise the Wraith is in the highest road-tax band (costing £450 annually) and the 37% Benefit-in-Kind band for company-car drivers.
Maintenance costs could be more significant than all of these put together, with a set of replacement 21-inch tyres likely to be eye-wateringly expensive, along with official Rolls-Royce parts, servicing and repairs.
Engines, drive & performance
The V12 has deep power reserves, exploited more fully by the Black Badge edition
With 624bhp, the output of Wraith's 6.6-litre V12 with twin turbochargers is enough to put many supercars in the shade, but it isn't tuned to behave like a Lamborghini Aventador or Ferrari 812. Instead, maximum torque arrives at just 1,500rpm – that's barely above idle – and doesn't subside until 5,500rpm, just as the engine hits peak power. This gives you an almost endless reserve of effortless pace, so overtaking a slower car is a mere stretch of the toes away, regardless of what gear the automatic transmission is in.
Rolls-Royce has also released the Wraith Black Badge, which is a performance-orientated special edition. The power output is the same, but torque has been increased and the 0-62mph time drops from 4.6 to 4.5 seconds as a result. That's not a big change, but Rolls-Royce has worked on the responsiveness of the engine and gearbox, retuned the air-suspension and added larger front brakes to give the Black Badge improved performance overall. Not only that, it has also designed and created carbon-fibre wheels to save weight.
Partnership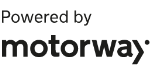 Need to sell your car?
Find your best offer from over 5,000+ dealers. It's that easy.
With very light steering at lower speeds, refinement that isolates you from the road and significant mass (the Wraith weighs around the same as a large SUV), it can take time to drive the Wraith with confidence. When you do, it's undoubtedly swift and very stable, even if it doesn't encourage overly enthusiastic driving.
Interior & comfort
This is a sporty car Rolls-Royce style, with trappings of wood and leather
Prospective customers could well be sold on the Wraith by its interior alone, because it features some of the most lavish materials of any car on sale. Even getting in is full of drama, thanks to rear-hinged doors that are sure to turn heads. With much of the interior handcrafted, it's unlikely two Wraiths will ever be the same, such is the level of personalisation offered to customers, who are encouraged to design a bespoke car.
Hides of leather are only used for the upholstery if they're completely free from blemishes and imperfections, while there are thousands of varieties of wooden veneer to choose from. Massaging front seats should also help make long journeys more comfortable. The infotainment system has been developed using technology from Rolls' parent company BMW, with an intuitive controller on the centre console that'll be familiar to anyone who has used iDrive. When not in use, the sat nav and multimedia system can be hidden away behind a wooden panel.
Practicality & boot space
The Wraith is quite spacious, but its sheer size can make it tricky to park
The huge size of the Wraith has practicality benefits and disadvantages. On the plus side, its 5.2-metre length means there's lots of space for front-seat occupants, in terms of headroom and shoulder width. A large centre console travels back through the middle of the cabin, making the Wraith a true four-seater, with two individual rear seats instead of a conventional bench layout. Back-seat passengers can sit in comfort, too, and the rear-hinged doors actually help access. The closely-related Dawn convertible might actually be roomier in the back, however, thanks to its thinner fabric roof.
It can't compete for boot size, though, with the Wraith coupe providing 470 litres, where the Dawn convertible with its folding roof mechanism can only hold 295 litres. The main negative of the Wraith's size is maneuvering in the sort of tight streets you might find in Monaco or Milan, and then parking it when you arrive. Cocooned in the cabin, it can be hard to tell where the corners of the car end, as they're so far away.
Reliability & safety
BMW-derived safety technology should make the Wraith a safe place to be
The rarity and handbuilt nature of the Wraith mean it's never likely to be crash tested by Euro NCAP, so we have to assume it'll be very safe. There's little reason to doubt it would be, with vehicles from parent company BMW regularly scoring the full five stars for crash protection. The Wraith can be well equipped with safety kit, too, including a myriad of airbags, adaptive cruise control and night vision to help spot hazards in the dark.
It's a similar story with reliability, with little information to go on from owners. Reassurance can be taken from the number of parts used in other Rolls-Royce and BMW models, which have been developed and tested over years in some cases – especially the V12 engine. If a problem were to arise, we'd expect Rolls-Royce customer service to be second to none.
Price, value for money & options
The Wraith options list is only as long as your imagination
The fact that no prices are stated on the Rolls-Royce website's car configurator probably tells you everything – if you need to ask, you probably can't afford it. Prices start from around £235,000, but a typical customer will exceed £300,000 by the time they've personalised the car to their exact tastes.
Not only can you choose from a multitude of options like massaging seats, wooden veneers from a specific type of tree and a boot that opens with the wave of a foot, but Rolls-Royce has a team dedicated to fulfilling almost any customer request.
The Wraith Black Badge is aimed at a younger customer, who might previously have chosen a Bentley or Aston Martin rather than a Rolls-Royce. The badges, chrome details and even the Spirit of Ecstasy bonnet ornament are given a darker shade and the hand-polished paint is said to be the most intense black hue covering any car. The centre console is hewn from carbon fibre, there's a black and orange makeover for the clock and the headlining gets 'starlight' inlays, which are sure to be a talking point.