Production of new Tesla Cybertruck to start in 2023
Electric Tesla Cybertruck pickup boasts striking appearance and a range of over 500 miles
Features a stainless steel body and bulletproof glass Available with single, dual and tri-motor powertrains Production slated to start in 2023
Production of the new Tesla Cybertruck will start in 2023. The news comes from Tesla CEO Elon Musk, who made the announcement during a meeting with the brand's shareholders.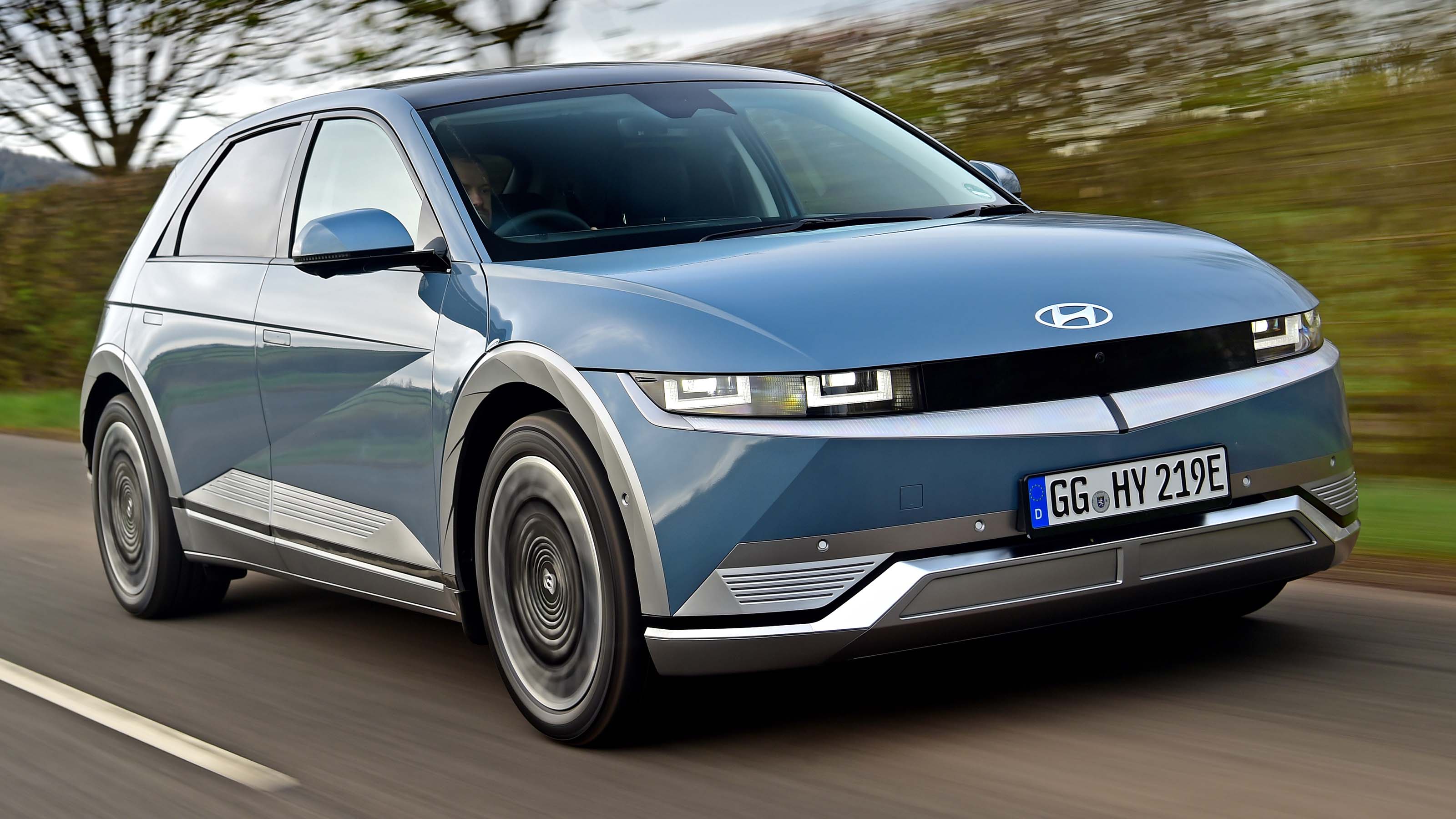 Top 10 best electric cars 2022
Production of the futuristic Cybertruck, which was originally due to go on sale next year, has faced a number of delays due to various supply chain issues, including the current global semiconductor shortage. According to Musk himself, the electric pickup should reach "volume production" by 2023, alongside the new Tesla Roadster and Semi truck, stating the brand "should" have solved its parts supply issues by then.
Production delays aside, it still remains unclear as to whether the Cybertruck will ever be sold in Europe. Last year, Tesla CEO Elon Musk confirmed during a Q&A session at the firm's annual Battery Day conference that the Cybertruck may not comply with crash regulations outside of North America due to its angular design; it may fall foul of pedestrian safety standards in Europe as a result.
It's likely the existing Cybertruck could be destined for the North American market only, with a scaled down version offered for other countries with smaller roads. Musk hinted this could be the case: "We'll probably make an international version of Cybertruck that will be kinda smaller."
Despite the uncertainty as to whether the Cybertruck will even come to the UK in its current form, buyers can place a preorder on the firm's UK website for a £100 deposit. Musk has said that more than 500,000 deposits have been received for the new model worldwide.
2023 Tesla Cybertruck specifications and prices
The all-new Tesla Cybertruck is an electric pickup that's capable of over 500 miles on a single charge and towing up to 6,350kg. It features stainless-steel construction and will go on sale in the US from 2023. Three models will be offered; single- and dual-motor and a top-spec tri-motor version.
Despite the unusual styling, Tesla has confirmed that the Cybertruck will be as capable as any pickup available on the US market thanks to a 1,981mm long load bay, a payload capacity of up to 1,589kg, and 2,832 litres of lockable storage. The Cybertruck can tow up to 6,350kg in range-topping tri-motor specification.
In single-motor, rear-wheel-drive specification, the Cybertruck will start at $39,900 in the US. It can get from 0-60mph in 6.5 seconds and has a top speed of 110mph. Tesla has yet to confirm the capacity of the battery pack, merely saying that the single motor model will have a range of over 250 miles. It shares the same 1,587kg payload capacity as the other models in the range but can only tow up to 3,402kg.
The dual-motor, all-wheel-drive model boasts a range of over 300 miles on a single charge. It can sprint from 0-60mph in 4.5 seconds and has a top speed of 120mph.
At the top of the range, the tri-motor model will have a 0-60mph time of 2.9 seconds and a top speed of 130mph. Tesla claims this model will have a range of over 500 miles on a single charge.
There are no details of UK pricing or right-hand drive production, but UK buyers can place a deposit on a Cybertruck for £100. So far, Tesla has only confirmed that full self-driving capability will be available for £5,800.
Tesla Cybertruck chassis and off-road ability
The Cybertruck uses air suspension, which can vary the ride height and lower the rear end for loading. It also has a deployable ramp, which was demonstrated at the reveal when a Tesla All-Terrain Vehicle was driven straight into the rear of the truck.
Musk claims the Cybertruck will be the toughest pickup available when it arrives in 2023 thanks to a body made from 30X cold-rolled stainless-steel. It also features toughened glass, dubbed 'Tesla Armor Glass' that Musk has described as transparent metal.
Tesla says the new pickup will have all of the off-road ability of its conventionally powered rivals, with a range of new traction control settings that can simulate mechanical differentials to ensure it can traverse muddy terrain. Ground clearance can be as much as 406mm, which is considerably more than the 283mm offered by the rival Ford Ranger Raptor. The Cybertruck will have an approach angle of 35 degrees and a departure angle of 28 degrees, ensuring it can tackle steep inclines.
Interior
Inside, the Cybertruck has seating for six people across two rows, with the option to fold the front centre seat flat as an armrest. The dashboard mimics the design of the Model 3 with a large 17-inch touchscreen with no other visible controls or switches. The futuristic steering wheel is a flat-bottomed design with a cut-off top similar to that seen in the Tesla Roadster.
The Cybertruck also features a rear-view mirror display that uses a high-definition camera located in the tailgate, with a glass roof extending over the full length of the cabin.
Design and dimensions
The Cybertruck is a huge departure from the firm's road cars, with angular sharp-edged bodywork. The front features a narrow full-width light bar that incorporates a pair of thin upswept headlights. From the nose upwards, it features a simple continual bonnet and windscreen line that descends into the rear tailgate. The rear features a single full-width light bar, with a completely flat tailgate design. This is complemented by black bodywork cladding on all sides with squared-off wheel arches that house large off-road wheels.
Like all pickup trucks on sale in the US, the Tesla Cybertruck is big, measuring in at 5,885mm long, 2,027mm wide and 1,905mm high, despite its swooping roofline.
Read our reviews of the current Tesla model line up with the Model 3, Model S and Model X SUV.