Used Vauxhall Astra buying guide: 2004-09 (Mk5) & 2009-15 (Mk6)
It sells in huge numbers new, but how does the Vauxhall Astra stack up as a used model?
The Vauxhall Astra is one of three cars that typically trip off the tongue when family hatchbacks are mentioned; the other two are the Astra's arch-rivals, the Ford Focus and Volkswagen Golf. With support from large dealer networks, consistent quality and uncomplicated, common-sense design, it's not hard to understand how the members of this 'holy trinity' of family cars have each become a household name.
There are plenty of reasons to like the latest generation of Vauxhall Astra, but its predecessors are far from being a spent force. In fact, a well-chosen used Astra can make a reliable, economical, comfortable and enjoyable family car. Perhaps the best news is that prices are low, too. With so many on the roads, there's no shortage to choose from either. Vauxhall's Network Q website allows you to search used Astras across the country.
The Mk5 and Mk6 Vauxhall Astra were offered in a huge range of specifications, so used examples are rich in variety as well as plentiful in number. With so many available, it's wise not to plump for the first car you see, as the right Astra for you could be on a forecourt just around the corner.
General info
The fifth-generation Vauxhall Astra first hit British showrooms in 2005, initially in five-door hatchback form. A three-door 'Sport Hatch' and practical estate version followed soon after, and a wide choice of engines and trim levels were offered on all. Not long after the range was established, a muscular 237bhp Astra VXR version was launched to become one of the hottest hatchbacks yet offered by any manufacturer, let alone Vauxhall.
In 2006 a convertible version was introduced, dubbed 'TwinTop' to reflect its folding metal hard-top roof. Later that year a facelift introduced new features and updated styling, as well as a new 1.6-litre turbocharged engine. The range was now broader than ever, but not every engine was available on all models.
Best Vauxhall Astra Mk5 version
We reckon the best all-round buy is the post-2006 SXi, with the 1.6-litre petrol engine. This gives a good balance of performance and economy and the SXi is well equipped. It's also good fun to drive, thanks to its stiffened suspension. However, the latter might not be to all tastes, so if you find the SXi too firm, the Design model may suit you better.
If your annual mileage usually exceeds 12,000, you'll probably be better off with a diesel-engined Astra, despite these being slightly more costly than their petrol equivalents. Our favourite is the 1.7-litre 109bhp ecoFLEX – it has plenty of power for town and motorway driving alike and fuel consumption can top 60mpg.
Running costs
As mentioned, the diesel engines are cheapest to run, but also typically cost more to buy. The 109bhp diesel mentioned above can return just over 60mpg and only emits 119g/km of CO2 for a cheap £30-a-year road-tax bill.
Petrol engines were popular in Astras of this vintage and the 1.4-litre is the cheapest to run, returning around 46mpg, with a £145 tax bill when its 146g/km emissions are taken into account. Not every Astra is cheap to run, though: the VXR puts performance ahead of low bills, returning 30mpg if driven carefully and costing £290 to keep taxed each year.
Partnership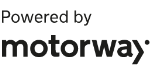 Need to sell your car?
Find your best offer from over 5,000+ dealers. It's that easy.
Servicing alternates between major and minor work, costing between £140 and £280, with diesel engines marginally more expensive to maintain.
What to look out for
In our Driver Power customer satisfaction survey, the Astra came a respectable 58th out of 150 models in 2007, slipping to 92nd in 2009.
Impressively, there have only been three recalls, the first soon after it went on sale in March 2005 to replace some incorrect steering parts, while April 2006 saw another recall to check for some incorrectly fitted steering components. Astra models with a 1.6-litre petrol built between March 2003 and December 2005 were also recalled to ensure oil couldn't leak onto the exhaust, potentially causing a fire. Always check which recalls affect any Astra you're considering and that all necessary work has been carried out.
Wider reliability issues include faulty fuel injectors in the 1.7-litre diesel engine, requiring expensive parts and labour. Also, on a test drive, ensure the steering doesn't feel loose or vague, especially over rough surfaces, as this could indicate the front suspension bushes are worn out. Early models could suffer from drained batteries as a result of the radio staying on, while other electrical faults include the control modules for the lights and wipers, as well as the fuel gauge and central locking.
Most of these issues should be easy to spot, and on the whole the Astra is a reliable car, capable of racking up many fuss-free miles. But, perhaps more so than rivals, it's worth seeking out a well maintained and carefully kept Astra, as some ex-fleet cars might have been used as rentals or by driving schools.
Should I buy one?
The ubiquity of the Vauxhall Astra means there are some stunning bargains available, which aren't to be sniffed at. The Ford Focus is better to drive and the Volkswagen Golf a bit more upmarket, but you may be able to get a newer, more highly equipped Astra for the same money.
Vauxhall Astra Mk6 used buying guide
General info
Recently superseded by the seventh-generation Vauxhall Astra, the Mk6 car is a hugely popular model on used forecourts, with lots sold up and down the country.Arriving at the end of 2009, the Mk6 was an all-new model, offering better practicality, performance and even more choice than its predecessor. There was some familiarity, too, with 1.4 and 1.6-litre petrols along with 1.3, 1.7 and 2.0-litre diesels looking similar to the engines that went before, but with considerable changes to improve economy and performance.
Just like the Mk5, a practical five-door arrived first, with a sleek three-door (this time called 'GTC') and Sports Tourer estate following soon after. As economy came to the fore, Vauxhall launched the Astra ecoFLEX in 2011, with low running costs. Perhaps rather ironically, a rapid 276bhp VXR hot hatch with a 2.0-litre turbocharged petrol then arrived in 2012.
In 2012, a raft of revisions gave the Astra a subtle interior and exterior makeover across the line-up and a twin-turbo version of the 2.0-litre diesel made its debut. In spring 2014, a 1.6-litre 'whisper' diesel arrived, replacing the now-ancient 1.7-litre with the latest technology.
Best Vauxhall Astra Mk6 version
Like most Vauxhall models, trying to delve into all the possible engine, trim and bodystyle combinations is enough to bring you out in a cold sweat, but there are a few versions that stand out.
If you have the budget, a post-facelift 1.6-litre CDTi 'whisper' diesel in Tech Line trim is a great combination. It's a much more modern engine than those in other Astra diesels, so you can expect smooth performance and stellar economy, coupled with all the most useful kit like Bluetooth, DAB digital radio, air-conditioning and even satellite navigation.
We'd still recommend a diesel even if you're looking at older versions, with the 1.7-litre ecoFLEX the best compromise. It's not as quiet or clean as the 1.6-litre, but it still returns decent economy and its extra pulling power makes it feel quicker than most of the petrol models.
Running costs
No surprises here – the 108bhp 1.6-litre CDTi diesel is cheapest to run, with up to 80mpg and 94g/km CO2 emissions making it free to tax and practically allergic to petrol stations. Even stepping up to the 134bhp version might be worthwhile, as its £20 annual road tax is probably worth paying for to get the performance increase.
The older 1.3 and 1.7-litre diesel engines are also cheap to run and will cost less to buy in the first place. Petrol engines are better suited to lower mileages, costing more to run in general, with the 1.6-litre turbo costing the most to tax (for a non-VXR model), with a £180 bill each year.
An abundance of cut-price deals and bulk fleet sales when the Astra was new means depreciation from the original list price is rather significant, but cars more than three years old are more likely to have already suffered the bulk of this drop in value.
Servicing is required annually or after 20,000 miles, depending which comes up first, and costs between £120 and £200. This is fairly cheap and the huge number of Vauxhall dealerships across the UK only adds to the Astra's appeal.
What to look out for
There have been four recalls for the Mk6 Astra, with the first replacing bolts holding the passenger seat in place in November 2010, in case of potential failure. In January 2011, a recall fixed a potential fault with the electric windows to ensure they wouldn't close if an obstruction was present.
Recalls three and four both deal with a potential radiator fan issue, which could cause fires, issued in January and February 2015. To check if an Astra is affected, look on the DVSA website and ensure any necessary work has been carried out.
Other potential issues can include the electric handbrake (where fitted) releasing unexpectedly and a fault with the brake sensor which can cause the cruise control to switch off and flashing brake lights.
Some Astras have poor interior build quality, so it's important to check for rattles during a test drive, while knocks from the front of the vehicle could indicated worn suspension, although this shouldn't be too expensive to put right.
Overall this Astra is a solid car, finishing 11th out of 100 models in our 2011 Driver Power owner satisfaction survey.
Should I buy one?
When it was launched, the Mk6 Astra didn't have enough of an edge to beat the Ford Focus or Volkswagen Golf, but as a used car this Astra really starts to shine. With such good value on offer, it's incredible how much car you can get for not much money.
Visit our sister site BuyaCar for the latest used Vauxhall Astra prices and deals.