Used MINI buying guide: 2006-2013 (Mk2)
BMW baby offers a real feel-good factor as a used purchase
In 2001, BMW brought the MINI name back to life in fairly spectacular fashion. It launched a bigger more practical, better equipped and more sophisticated car, with design cues that paid homage to the legendary 1959 original. It was an overwhelming success and paved the way for a whole range of MINI models.
BMW knew not to tamper too much with a well loved formula when the time came for a new model and the second-generation MINI was a very similar package. It offered the same personalisation options and the same youthful sense of fun and flair – but incorporated the latest technology and improved on the Mk1 in a number of important ways.
Although the MINI isn't the most practical small hatchback choice, it has an appeal all of its own and is often bought with the heart, rather than the head. Even though the Mk3 has been with us since 2014, the second generation remains very sought-after as a classy and compact used buy. This means that bargains are few and there's usually good reason if you see one priced suspiciously cheaply.
Our guide aims to help find the right Mk2 MINI hatchback for you.
What is the best MINI Mk 2 version?
The Mk2 MINI first appeared in UK showrooms in November 2006, initially offering a choice of 120bhp Cooper or 175bhp Cooper S specification, both using a 1.6-litre petrol engine. The range was expanded in March 2007 with the introduction of a 1.6-litre Cooper D Diesel, as well as an entry-level MINI One. Fuel economy and emissions improved when stop-start technology was added in August 2007.
The MINI One was upgraded to a 1.6-litre engine in 2009, while the entry-level model was renamed MINI First and retained a 1.4-litre engine. At the other end of the range, March 2009 brought a 211bhp MINI John Cooper Works, the fastest MINI offered up to that point. The MINI range was updated in September 2010 with new and updated diesel engines, freshened styling inside and out and a greater choice of personalisation options.
An even faster 218bhp John Cooper Works GP special edition was introduced in September 2012 and the Mk2 MINI remained on sale until its replacement by an all-new model in the spring of 2014.
MINI Mk2: what to look out for
Choosing which Mk2 MINI hatchback to go for isn't quite as straightforward as with many cars. Instead of trim levels, MINI buyers choose from equipment packs, the most important being Salt, Pepper and Chili. Salt was only available on entry-level cars and – since MINI Cooper models already featured some of the Salt pack contents, they were offered with just the Pepper and Chili packs. Similarly, the Cooper S model had a different Chili pack option all of its own.
The MINI Cooper Chili pack included sports seats, silver interior trim, 16-inch alloy wheels, an interior lighting package and leather trim for the steering wheel and gearknob. The Chili pack for the Cooper S deleted some of the trim options that were already standard and added air-conditioning, xenon headlamps and 17-inch alloy wheels.
On top of this complexity, there's a perplexing list of special-edition models. Many had London-themed names such as Baker Street, Soho and Bayswater and there were others such as Graphite and Olympics (offered in 2012, naturally). Most of these were only cosmetically different to the standard One or Cooper models, usually encompassing special paint, graphics and alloy wheels.
Although the 1.4-litre engine isn't as at home on motorways as the others, none of the engines offered in the Mk3 MINI should be avoided altogether. We prefer the slick six-speed manual gearbox to the automatic, though, and examples with air-conditioning are more desirable. Entry-level cars have plastic wheel trims instead of alloy wheels and the latter are rather more presentable.
If looks, personality and charm are your buying motives, the Fiat 500 is the closest rival to the MINI. It's similarly fun (if not quite so involving) to drive and can be chosen as a 500C convertible with a full-length fabric roof. It's less spacious inside than the MINI, though, and the rear seats are very restrictive.
The Audi A1 is an extremely classy looking car inside and out, with a grown-up feel to it. Like the MINI, it's a hot property on the used-car market and its prices reflect its desirability. It doesn't have quite the character of the MINI, though.
A less obvious but very appealing alternative is the Alfa Romeo MiTo, which has a sporty feel and Italian flair inside and out. It's great value, too, although it doesn't feel quite as well built as the MINI or Audi A1. The same is true of the DS 3 (originally named Citroen DS3). The French car was directly inspired by the MINI, but has something of the high-tech feel of the Audi A1.
Should I buy one?
The variety of MINIs on offer is bewildering; there are so many combinations of engine and trim level that it can feel overwhelming. As a result, it can be hard to pin down what a MINI is worth, so don't pay over the odds.
Whatever you buy, make sure it comes with the balance of a five-year TLC servicing package, which will help you cut running costs. As a premium small car, you'll pay for the privilege of buying a MINI.
But if you consider the generally excellent dealers, a good reliability record, plus a fun driving experience along with great styling inside and out, there are plenty of reasons to opt for this baby BMW.
Take a look at our sister site, BuyACar, for the latest deals on MINI.
Facelifted 2020 MINI Countryman: John Cooper Works launched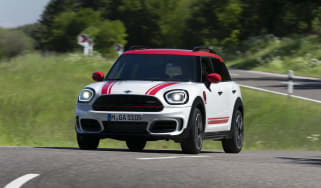 Facelifted 2020 MINI Countryman: John Cooper Works launched
Cupra Formentor SUV review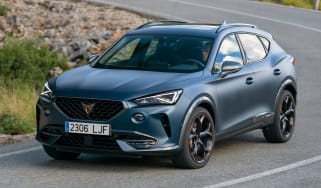 Cupra Formentor SUV review
2020 Volkswagen ID.3 hatchback: base model starts at under £30k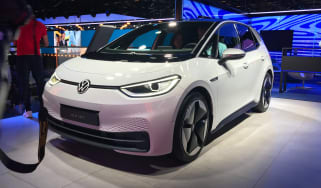 2020 Volkswagen ID.3 hatchback: base model starts at under £30k
Audi Q8 gains plug-in hybrid versions with 28-mile electric range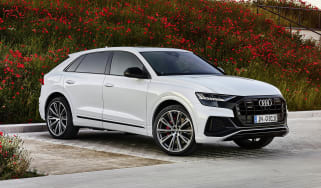 Audi Q8 gains plug-in hybrid versions with 28-mile electric range