Used Nissan Juke buying guide: 2010-2014 (Mk1)
The Nissan Juke ushered in a new generation of small crossovers, becoming a common sight on UK roads in the process
It might have a polarising design, but there's no arguing with the way the Nissan Juke shook up the small-car market, radically changing its direction.
While the Nissan Qashqai had already proved a model with SUV styling and hatchback credentials could prove successful, nothing similar had been tried in the supermini class until the Juke arrived in 2010. Plenty of people scoffed at the Juke's high seating position and outlandish proportions until it proved a sales smash hit.
That recognition sent every manufacturer running back to their designers, and where the Juke was once unique, we now have a myriad of rivals like the Renault Captur, Vauxhall Mokka, Peugeot 2008 and Fiat 500X, offering different takes on the formula. But the Juke is the original, and with a facelifted model hitting the values of the Mk1 Juke when it arrived in 2015, now is a great time to buy one.
As you'd expect, both petrol and diesel models are widely available, with Visia, Acenta and Tekna trim levels available from launch and n-tec fitting in below Tekna after April 2013. Other dates to remember include 2011, when a revised gearbox reduced emissions and improve fuel economy, while July 2013 saw extra power and lower running costs for the 1.5-litre diesel. It might seem unlikely, but a Nismo hot hatchback model with 197bhp also arrived in 2013 and proved quite popular.
Which is the best Nissan Juke Mk1 version?
Not many Jukes were sold with four-wheel-drive; the 1.6-litre petrol and 1.5-litre diesel made up the vast majority of sales.
Even with 197bhp, most versions of the Juke Nismo are front-wheel drive, with the four-wheel-drive version best avoided because of its frustrating CVT automatic gearbox. There's also a 1.6-litre 'DIG-T' model, with a less powerful turbocharged petrol than the Nismo, with either front or four-wheel-drive and a manual or automatic gearbox.
For most drivers, the standard 1.6-litre Juke is the best option, unless you rack up lots of miles, in which case the diesel is worth considering. The petrol model is easily the cheapest to buy, so it's prudent to calculate how long it'll take for the lower running costs of the diesel to pay dividends.
Even four-wheel-drive models shouldn't be considered off-road vehicles, despite the Juke's tough looks. While its improved ground clearance should offer a fraction more usability for tackling the occasional grassy carpark, most cars are just as competent off-road.
Clearly designed to live in the city, the Juke has light steering and does lean a bit in corners, make it hard model to recommend for keen drivers. Only the DIG-T and Nismo models offer noteworthy performance, while both the diesel and the basic petrol take around 11 seconds to accelerate from 0-62mph, which is best described as lethargic.
Despite its chunky bodywork, the Juke isn't actually very large, so the rear seats are fairly cramped, with the curved roofline eating into headroom. There's 251 litres of space behind the rear seats, making the Juke's boot smaller than a Ford Fiesta's or Volkswagen Polo's, while folding down the rear bench only boosts space to 550 litres.
Partnership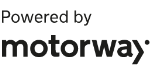 Need to sell your car?
Find your best offer from over 5,000+ dealers. It's that easy.
Some sacrifices have clearly been made to achieve the Juke's dramatic looks, but many customers have been won over enough to set them to one side.
Running costs, maintenance & parts
As with most models, the diesel Juke is the clear winner if you want to get the most miles out of a fill-up. Early versions (before stop-start technology was fitted) return around 55mpg and cost £130 in annual road tax, with CO2 emissions of 134g/km. Later versions are significantly better, so make sure you know which any potential purchase is, with up to 70mpg and CO2 emissions of only 104g/km equating to a £20-a-year tax bill.
Petrol Jukes are very common, with the entry-level 1.6-litre returning around 47mpg, which drops to more like 40mpg in DIG-T turbocharged models. Add four-wheel drive and fuel economy drops considerably to around 38mpg, while road tax is expensive at £210 a year. The front-wheel-drive petrol costs between £130 and £185 in annual tax.
Servicing is due annually or every 18,000 miles, whichever comes first, except with the DIG-T engine, which requires a check every 12,500 miles. Services in the first three years cost between £176 and £261 for petrol engines and £176 to £337 for diesel models, but the fifth service is the one to watch for if you're after a diesel. Costing around £550, it includes a cambelt change, which is a long job required every five years. Other less expensive maintenance includes new brake fluid every 36,000 miles and refreshed coolant after 54,000 miles, both costing around £35.
What to look out for
The Juke has been the subject of quite a few recalls, of varying seriousness. Covering just 69 cars built between November 8-9 2010, one issue was resolved simply by replacing the brake fluid. A recall for 2,741 cars produced between March 2010 and November 2011 rectified a turbo issue that could cause the car to stall, while 4,690 cars built from January to December 2011 were inspected for a potential fuel leak. Jukes built from June and July 2012 required airbag replacements due to a fear hot gases could be released during deployment.
Another potential fuel leak affected some Jukes built between January 2012 and May 2014 (3,489 models), while the most recent recall was the biggest, affecting 10,428 cars built between July 2013 and March 2014 to address an issue with the engine start button. While this many recalls isn't uncommon, the most important thing is to check if they apply to any potential purchase and that the work has been carried out at a Nissan dealership if so.
Juke reliability issues are mainly minor, but include quality concerns like a fragile rear parcel shelf and splits of the seat material, with some stitching prone to coming apart. There are also reports that on early cars the rear bumper can rub against the main bodywork, damaging the paintwork, which could in theory lead to rust in future.
It's also important to check the air-conditioning works correctly, as a known weak point includes a pipe that can sever, cutting off the flow of cold air and costing £500 to sort out.
While the Nissan Juke made a strong debut in our Driver Power owner satisfaction survey, finishing 13th out of 150 models in 2012, it slipped to 62nd the next year and was further adrift still in 2014. By 2015, the Juke was rated 138th out of 200 cars and while a 71st-place finish for reliability is positive, 177th for build quality reinforces the niggles mentioned above.