Used Audi Q3 buying guide: 2008-present (Mk1)
Audi's first proper crossover, the Q3 blends an SUV seating position with the driving style of a hatchback
Never say car manufacturers don't try to satisfy customers – Audi has been on a huge product offensive in the past decade, spotting the trend of rising demand for SUVs early and launching the Audi Q7, Audi Q5 and Q3 within a few years of each other.
While the huge Q7 might be too expensive or tricky to park for many, the Q3 shares underpinnings with the Audi A3 hatchback and doesn't take up much more space on the road. Priced from around £24,000, it also wasn't out of reach for most buyers, making it a hit.
Characterised by its upmarket cabin and laid-back driving traits, the Q3 is about 20cm higher than a typical family hatchback, giving it real appeal for many buyers. A better view out, especially in traffic, along with an easy cabin to get in and out of, has proved to be a winning recipe. Audi has even expanded its model range further with an even smaller crossover, the Audi Q2.
With either front or four-wheel drive, the Q3 drives just like a hatchback, with plenty of grip from its performance-orientated tyres and not much body lean in corners. While previous Audis were often criticised for an uncomfortable ride, the Q3 has no such issues, presumably helped by its taller suspension. For the best comfort, it's still worth avoiding the largest alloy wheels and sports suspension, though.
The cabin is a great place to sit, with soft touch materials, simple but classy controls and impressive refinement. It's not the most spacious model in the back, but adults should still be fine over shorter journeys, so long as the middle of the bench isn't occupied. You can tell the Q3 is starting to date compared with the latest Audi models, particularly if you look at its infotainment system, but in general this is a timeless design. It's fairly practical, too, with a 420-litre boot and rear seats which fold almost flat.
Most UK buyers went for a diesel engine and four-wheel drive, with early models now starting from around £12,000. An SE version with circa 50,000 miles on the clock should cost around £15,000, while top S line trim Q3s are available for a similar price if you don't mind a slightly higher mileage.
What is the best Audi Q3 version?
The Q3 range has evolved since launch, with a 168 or 208bhp 2.0-litre petrol joined by a 148bhp 1.4-litre cylinder-on-demand (CoD) petrol being introduced in 2014. In the diesel camp, a 175bhp 2.0-litre diesel arrived first, joined by a 138bhp version of the same engine in summer 2012.
While diesel engines often cost more, they're so common in the Q3 that this is less apparent, and we'd actually recommend a petrol if you mainly take shorter trips. This is partly because diesel cars have a particulate filter that periodically needs to burn off the soot it collects, and this normally happens on long motorway journeys. Diesel models can also require topping up with AdBlue, a fluid injected into the exhaust to reduce emissions.
The 1.4-litre petrol is front-wheel-drive only, while the 138bhp diesel gets optional four-wheel-drive, which is standard on the 2.0-litre petrol and 175bhp diesel. Expect to achieve roughly 4mpg less if quattro four-wheel drive is fitted, while these models' higher CO2 emissions can also bump up your road-tax bill. The 2.0-litre petrol and top-of-the-range diesel were available with a manual or automatic gearbox, with the latter a desirable extra.
Q3 trim levels are SE, S line and S line Plus, with even entry-level cars getting rear parking sensors, Bluetooth, 17-inch alloy wheels, a 6.5-inch infotainment screen and automatic lights and wipers. S line is desirable thanks to its sporty styling tweaks, with 18-inch wheels, sports suspension and xenon headlights. The range-topper gets even bigger wheels, cruise control, front parking sensors and an enhanced infotainment system.
A 2015 refresh brought styling changes inside and out, along with 10bhp extra for the entry-level diesel and 178bhp for the top-of-the-range diesel. Due to poor sales, the 208bhp petrol was also dropped from the UK range.
Running costs & parts
As you'd expect, the Q3 is more expensive to run than an A3, but it still offers good savings over a full-sized SUV. No version is ludicrously thirsty, with economy ranging from 36mpg for the 208bhp petrol quattro to 54mpg for the 138bhp diesel. Both the 1.4-litre petrol and entry-level diesel cost a reasonable £130 a year to tax, while the four-wheel-drive 138bhp and 175bhp diesels both cost £145 a year. Costing between £210 and £230 a year, the 2.0-litre petrols are a little more expensive to keep taxed.
The Q3 can be serviced on an annual basis or using a variable service programme. The latter is better suited to drivers who cover a lot of motorway miles and can result in services as much as 24 months or 19,000 miles apart. For used cars, we'd recommend annual servicing, which should cost £250 to £280 for each visit.
Despite preconceptions, Q3 parts aren't extortionate, with a set of front brake pads costing around £85, brake discs roughly £140 for a pair and a new set of windscreen wiper blades about £30.
Audi Q3: what to look out for
Reassuringly, there have been no recalls so far for the Audi Q3, although owners of diesel models may need to take their Q3 to a dealership for free emissions-related tweak.
While the car has proved reliable so far, there are a few niggles to be aware of, including a poor windscreen demister and some issues with xenon headlights that can cause them to flicker. A number of owners have also had trim above the wheelarches come loose, which dealers may be able to fix if the vehicle is still in warranty. Potentially more serious could be a judder from the front of the car, which can prove difficult to diagnose and fix, so is best spotted on a test drive.
These minor issues aside, the Audi Q3 has clearly impressed customers, coming 31st out of 150 cars in our 2016 Driver Power satisfaction survey, with 60th place for reliability and fourth place for build quality among its category scores.
Speed awareness course: how much does it cost, how long does it take and how do you do one online?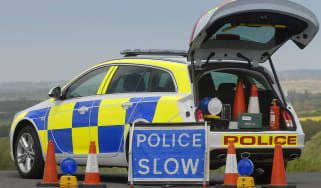 Speed awareness course: how much does it cost, how long does it take and how do you do one online?
New car delivery times: how long will you have to wait?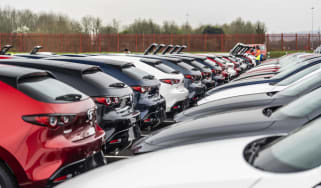 New car delivery times: how long will you have to wait?
Best new car deals 2022: this week's top car offers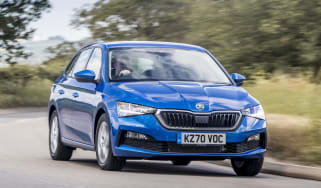 Best new car deals 2022: this week's top car offers