Used Audi A4 buying guide 2008-2015 (Mk4)
With modern attributes, the fourth-generation Audi A4 is still a highly sought-after saloon car and estate on the used market
Audi's model line-up has exploded to cover almost every niche in recent years, but the A4 has been a key player ever since it established itself as a rival to the BMW 3 Series and Mercedes C-Class in 1994.
With an all-new A4 launched in 2015, its predecessor has become a compelling used car, available in a wide range of body styles, with varied enough engines and trims to suit almost anyone, thanks to its popularity while on sale.
Audi's evolutionary approach to design has paid off here, with the 2008 Audi A4 still looking sharp and contemporary to this day. This is the case inside as well, where the use of excellent materials and a conservative theme means it has aged well. Most versions come with plenty of equipment, the interior is spacious in the front and back seats, while both the saloon and Avant estate models have a large boot.
Three-year-old A4s can cost from £12,000 to £25,000 depending on their condition and specification.
Audi A4 Mk4 history
Often referred to by those in the know as the 'B8' model, the fourth-generation Audi A4 arrived in UK showrooms in spring 2008. Initially it was available with 1.8-litre TFSI or 3.2-litre V6 petrol engines, along with popular 2.0, 2.7 and 3.0-litre diesels.
The Avant estate version followed shortly afterwards in summer 2008, along with the introduction of a 2.0-litre TFSI petrol engine and an entry-level 120bhp 2.0-litre TDI diesel. Audi's famous quattro four-wheel-drive system was offered for all but the new diesel and 1.8-litre petrol.
An Allroad version of the A4 Avant arrived in May 2009, with raised suspension and standard four-wheel drive to provide mild off-roading abilities. It was offered with Audi's 2.0-litre petrol or diesel engines, along with the 3.0-litre TDI. Meanwhile, the regular A4 saw the introduction of an economy-focused 134bhp 2.0-litre diesel in October 2009.
In January of 2012, a facelift of the A4 brought a raft of updates including new exterior colours and tweaks to the styling. A stop-start system was fitted to reduce fuel consumption, and the steering and suspension were modified.
Which is the best Audi A4 Mk4 model for me?
None of the Audi A4 engines are bad performers. Apart from the 3.2-litre V6, which is thirsty but very quick, all of the TFSI petrol engines are punchy and relatively economical. The frugality champion, though, is definitely the 2.0-litre TDI diesel, which is the most widely available A4 you'll find. Its performance is good, too, but can't hold a candle to the very fast 3.0-litre TDI.
The gearboxes are all very good in operation, but the automatic transmissions can be unreliable and are costly to replace. Climate control, remote-control central locking and electric windows all round can all be found on every model, though the A4 was offered with a very long options list, so the actual equipment fitted can vary dramatically between cars.
The majority of A4s are diesels, with TDI cars accounting for around six out of every seven cars. Due to their economy and suitability for fast motorway driving, there are many high-mileage cars out there – a 150,000-mile A4 can be a lot less expensive than low-mileage cars but be sure that the car has a good maintenance record.
Partnership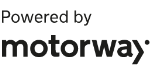 Need to sell your car?
Find your best offer from over 5,000+ dealers. It's that easy.
The cheapest cars will be either 09-plate 1.8-litre TFSI petrol SE cars, or a 58-plate SE with the 2.0-litre TDI diesel engine. The bigger diesel engines are worth a little more – the same money for a 2.7-litre TDI SE is likely to buy a 57-plate, while a 58-plate A4 3.0-litre TDI quattro SE is a few thousand more.
Avant estate cars are worth more, and the quattro system generally carries a premium, while automatic cars also tend to be worth more than their manual equivalents.
Running costs, maintenance and parts
The 2.0-litre TDI diesel is the least expensive Audi A4 to keep fueled - it can return around 53mpg. The 2.0-litre petrol TFSI is the most frugal of the petrol cars, with up to 42mpg possible. If you go for the more powerful 2.7 and 3.0-litre diesel engines, you'll find that they are thirstier than you might expect – 42-44mpg is the norm.
Servicing for most A4 models has been set by dealers for variable intervals, which means visits could be up to two years or 19,000 miles apart, depending on onboard sensors determining when attention is required. Typical minor services cost £164 (£319 for a major service) for an A4 with a 2.0-litre or smaller engine, or £199 (£399 for a major service with the 2.7 or 3.0-litre engines.
The 2.0-litre TDI diesel has a cambelt which must be changed every five years or 75.000 miles, and costs around £455, but all other models have chain-driven cams which don't require regular replacements.
The brake fluid, though, will need replacing when the car is three years old, and then every two years after that. It costs £59.
What to look out for
The Audi A4 is generally a robust car, though one or two areas have identified themselves as being troublesome.
Parking sensors can be susceptible to damage from stone-chips and parking impact. Damage to one sensor can cause the whole system to fail and replacement involves removal of the bumper.
Some cars have experienced failure of the automatic transmission and, while manual gearboxes are strong, the dual-mass flywheel can fail and clutch plates can become contaminated with leaking oil, requiring replacement.
High oil consumption is often reported for the four-cylinder engines, with a litre every 1,000 miles not being unheard of.
Some Audi A4s are fitted with xenon headlights – these are expensive to replace so check that yours are working correctly and not cracked or damaged.
Every Audi A4 has a pretty firm ride, but the stiffer suspension and bigger wheels of the S line models can be too unsettled for some tastes. Check the condition of big wheels and tyres carefully, as they are susceptible to kerb damage and buckling from pothole impacts.
Recalls
The Mk4 Audi A4 has been the subject of three recalls, affecting the saloon, Avant estate and Allroad body styles.
The first came in October 2014 and affected 5,755 vehicles built between January 2012 and August 2014, which could develop a fault leading to reduced braking performance. The second came in December 2014 and pertained to over 59,000 vehicles built from November 2011 to October 2014, rectifying airbags that may not inflate correctly in a collision. The third recall (launched in May 2015) involves a smaller number of cars, addressing a potential fuel leak in 3.0-litre TFSI petrol engine A4s built from April 2011 to April 2012.
The B4 models may also have had workshop bulletins issued for them, which outline improvement work that the manufacturer opts to perform on their customers cars. This work is often performed during a scheduled service visit at an Audi workshop, and is one of the reasons that having your car serviced by an official workshop is often a good idea.
Alternatives
The compact executive class that the Audi A4 competes in is highly contested, with the A4 and its BMW 3-Series and Mercedes C-Class rivals ruling the roost. The 3-Series is the driver's choice of the three, while the Mercedes bests the BMW and the Audi for comfort. However, all three have excellent engines and superb build quality. Only a few of the latest BMW 3-Series can offer a four-wheel-drive system like Audi's quattro.
There are other alternatives, though. The Lexus IS of equivalent age is only available as a saloon and isn't particularly interesting to drive, but it is extremely reliable and very well equipped, plus Lexus dealers are known to offer superb customer service.
Verdict
The current Audi A4 is as good as everybody expected it to be, but only because our expectations were set by how capable its predecessor was. The previous generation, fourth series of A4 will continue to be a great choice for many years to come, thanks to its blend of efficiency, build quality and sharp, understated looks.
Any A4, though, needs money invested into it as appropriate to keep it running its best. Reliability is likely to be the best on cars which have been properly looked after, and the costs of proper maintenance can counter the good economy to make real-world running costs more expensive than average.
The last time the Audi A4 featured in our Driver Power owner satisfaction survey was in 2015, where it finished in a disappointing 76th place. Build quality speaks for itself, the A4 being rated fifth for build quality overall. Placing 77th for running costs and 83rd for ride quality were rather worse results, though, and 72nd for reliability isn't the greatest, either.
However, choose the right A4 and maintain it properly, and it's sure to bring you years of fast, elegant motoring, with all the appeal of a car wearing an upmarket badge.
Visit our sister site BuyaCar for the latest Audi A4 prices and deals.
Engine management light: top 5 causes of amber engine warning light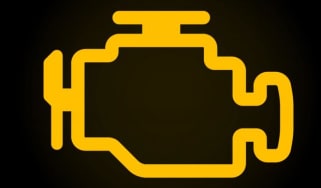 Engine management light: top 5 causes of amber engine warning light
Tesla Cybertruck finally delivered: specs, prices and UK availability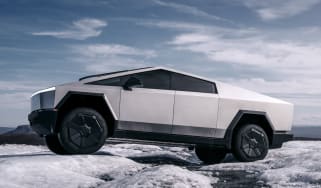 Tesla Cybertruck finally delivered: specs, prices and UK availability
Best new car deals 2023: this week's top car offers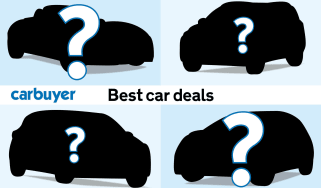 Best new car deals 2023: this week's top car offers