Used BMW X3 buying guide: 2010-2017 (Mk2)
SUV looks and practicality combined with an enjoyable driving experience make the BMW X3 a great used buy
The BMW X3 first appeared in 2004 and on paper, it ticked a lot of boxes. Drivers had been buying large SUVs in their droves for some time and the X3's bigger brother, the X5, had been (and continues to be) a sales success for BMW, mainly thanks to the groundbreaking way it offers an engaging and car-like driving experience, together with butch 4x4 looks.
The X5 has always been an expensive car, though. Sensing a significant gap in the market, BMW launched the smaller, more affordable X3 five years after the X5 debuted. Like the X5, the X3 offered the raised ride height of an SUV, together with an enjoyable driving experience and reasonable running costs; factor in the desirable badge and it's clear BMW was on to a winner. Reactions to the original X3 were mixed, though, due to a cramped interior, fussy styling and firm suspension that made for uncomfortable journeys over poor road surfaces.
Fortunately, the second-generation X3 is a much easier car to recommend. With a more spacious interior, a more comfortable driving experience and less ungainly looks, there were murmurings the Mk2 X3 was the car the original model always should have been. The Mk2 is still on sale today, but its six-year-old status means used examples are plentiful and reasonably affordable.
You can't talk about the X3 without discussing the way it drives. On narrow back roads, it's fast and engaging, while its manageable size and great visibility means it makes a good town car; powerful engines and well-suppressed wind noise ensure long motorway journeys are quiet and effortless, too. Don't expect proper off-road prowess: those positive on-road driving characteristics come at the cost of mud-plugging ability – although most X3s come with four-wheel drive and are generally capable over grassy fields and icy roads.
Inside, as long as you're not expecting anything hugely exciting, the X3 is a pleasant place to sit. Build quality is excellent and the driving position is spot-on, while decent rear head and legroom, together with a generous 550-litre boot, mean the X3 has the perfect amount of space for most families. It does have quite a prominent transmission tunnel, though, so middle rear-seat passengers are forced to splay their legs somewhat.
What is the best BMW X3 Mk2 version?
BMW offered the X3 with petrol or diesel power in some European markets, but UK cars are diesel-only – so be sure you're happy with the pros and cons a diesel engine comes with. While the entry-level sDrive18d was rear-wheel drive, all other models have four-wheel drive and are badged xDrive.
The Mk2 X3 launched in November 2010 with the 177bhp 2.0-litre xDrive20d, which was initially only available in entry-level SE trim – although buyers could choose a manual or automatic gearbox. Standard kit included cruise control, 17-inch alloy wheels, leather seats, a 6.5-inch infotainment screen, automatic lights and wipers and all-round parking sensors.
March 2011 saw the arrival of M Sport trim, which added butcher exterior trim details, sports seats, sports suspension and larger alloy wheels. In August 2011, a pair of smooth six-cylinder 3.0-litre diesel engines came along. Badged xDrive30d and xDrive35d, these came as standard with an automatic gearbox and had 254 and 309bhp respectively; both confer the X3 with a 0-62mph time of less than six seconds.
In 2012, the rear-wheel-drive 141bhp 2.0-litre sDrive18d was launched. This sacrifices a little in the way of grip and performance to the more powerful xDrive cars, but is the cheapest X3 to run and tax – although production of this model ceased in 2015.
The BMW X3 received a mid-life facelift in 2014. This brought interior and exterior styling tweaks, and also improved the standard equipment list. All facelifted X3s come with heated front seats, sat nav and a powered boot hatch as standard, while xLine trim was also launched. For around £1,500 more than the standard SE model, this makes the wheels 18 rather than 17 inches in diameter, adds some natty aluminium and chrome trim details to the outside and includes a few interior upgrades including a 'Sport' leather steering wheel and glossy 'Dark Copper' dashboard inserts.
Early high-mileage xDrive20d cars in SE trim can be picked up for as little as £12,000, although £15,000-£20,000 will secure you a newer, better equipped and more powerful model with fewer miles on the clock. Because it didn't launch until 2012, prices for the 'entry-level' sDrive18d start at around £14,000.
Alternatives
While the original BMW X3 was one of the first mid-size SUVs to offer a car-like driving experience, market forces have ensured no end of competitors have since surfaced. The Audi Q5 is the X3's most direct rival: it's German, subtle, good to drive and arguably has a sleeker interior; like the X3, the Q5 also holds its value well on the secondhand market. Another option is the Volkswagen Tiguan. While a new Tiguan has recently launched, the original model feels very well-built, offers a pretty decent driving experience and makes a more affordable secondhand buy.
Other alternatives include the Range Rover Evoque (which is arguably more distinctive than the X3, although some find it too stylised) and the Volvo XC60, which is safe, solid and sleek, but ever-so-slightly dull to drive.
BMW X3 Mk2: running costs
Although the 2014 update brought slight improvements in economy, the BMW X3 has always offered pretty decent running costs – for a large-ish SUV, at least. The sDrive18d returns 55mpg and costs £130 a year in road tax, while the xDrive20d manages around 52mpg and is taxed at £130-£145 a year. The xDrive30d and 35d incur a £185 annual bill and are slightly less economical (47mpg), but considering the performance they offer, these costs seem palatable. As ever, note that larger alloy wheels adversely affect fuel economy and CO2 emissions slightly.
Insurance should be reasonable for the sDrive18d and xDrive20d (which sit in groups 23-31), although the xDrive30d can be rated as high as group 40 (depending on trim level) and the xDrive35d sits in group 43, or even higher. Considering the most expensive insurance group is 50, the xDrive35d will be anything but cheap to cover.
The X3's service schedule is determined by its on-board computer, but most owners find this tells them to book the car in every 18,000 miles or two years; if you predominantly do short journeys or drive the X3 in a sporty manner, these intervals will shrink.
A typical minor service should come in at around £150, while a major will be more like £360. Add about £30 to these prices for the six-cylinder xDrive 30d and 35d. BMW's decision to use chain-driven engines means there's no timing belt to worry about changing, while the brake fluid requires replacing every three years, at a cost of around £60.
Parts for the X3 are reasonably expensive, but still within the realms of affordability. BMW asks around £130 for a new set of front brake pads and £270 for discs. These prices can shrink by as much as 50% if you use an independent garage, though. A set of windscreen wipers comes in at around £60 from BMW and £20 from an online parts shop if you're happy to fit them yourself.
Tyres can be expensive, costing from £100 to £250 each depending on wheel size and tyre brand. M Sport cars could be ordered with wheels as large as 20 inches; expect these to occupy the higher end of that range.
BMW X3 Mk2: what to look out for
The Mk2 BMW X3 has a pretty decent reputation for reliability, although when things do go wrong it can be expensive to fix – this tends to be part and parcel of BMW ownership. The Mk2 X3 has historically done well in our Driver Power customer satisfaction survey, where it ranked between 12th and 24th place from 2013 to 2015. Our latest 2016 poll saw the car drop to 79th place out of 150 models; this may seem like a dramatic fall, but it's relatively common for cars approaching the end of their production life to suffer a slump in ranking. Owners praise the X3's performance and handling, though its scores for build quality, reliability and running costs are only average.
X3s fitted with variable sports steering have been known to suffer power assistance failure, and the only remedy is a new steering rack. Try speaking to BMW about this, as you might be able to negotiate some help towards costs even if the car is outside its three-year warranty.
While the X3 feels well-built inside, some owners report creaking bootlids, parcel shelves and doors; listen out for any annoying rattles on a test drive. Also be aware that while the sat nav is reasonably reliable, it's not hugely impressive to use and map updates can be difficult to source.
The X3 has been recalled just once: cars built up to November 2011 can suffer from loose screws in their valve timing mechanism. If this happens, the car will go into 'emergency mode'. It should still be driveable, though, and an orange dashboard warning light will illuminate to let you know there's a problem.
Should I buy one?
There's a lot to like about the BMW X3. It's great to drive, impressively practical and has an unassailable image. If paying a premium for the BMW badge is something you're happy to do, and you're equally prepared for relatively expensive insurance and parts, go for it. BMW hit the nail on the head with the Mk2 X3, ensuring drivers needing a practical family car don't have to give up on the idea of owning one that's fast and enjoyable to drive.
Nissan Ariya vs Volvo XC40 vs Volkswagen ID.4 - which is best?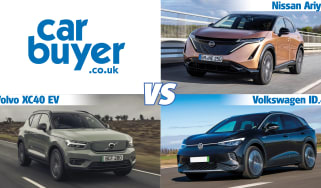 Nissan Ariya vs Volvo XC40 vs Volkswagen ID.4 - which is best?
2023 Hyundai Ioniq 5 N spotted testing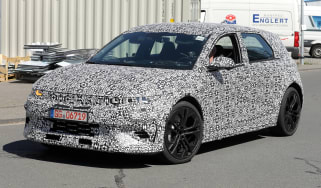 2023 Hyundai Ioniq 5 N spotted testing
Best new car deals 2022: this week's top car offers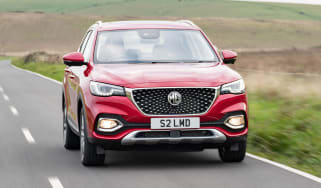 Best new car deals 2022: this week's top car offers