Used Skoda Octavia buying guide: 2004-2013 (Mk2)
Few cars are as robust and comfortable as the Mk2 Skoda Octavia. It makes a great family car
Conventional large saloons and hatchbacks are waning in popularity today, with MPVs making a comeback and SUVs ever-popular among active families. The Citroen C5 and Honda Accord are no longer offered in the UK and the Peugeot 508 and Toyota Avensis don't sell in the same numbers as their forebears.
Although an SUV or MPV may seem a more interesting choice, cars like the Skoda Octavia offer reliable, practical family transport. In much-improved Mk2 form, it was in production for almost 10 years, and early examples are now available at rock-bottom prices.
With most models well equipped and fitted with efficient, modern engines, the Octavia still has plenty of appeal. Our guide will help to find a Skoda Octavia Mk2 to suit you.
Skoda Octavia history
In July 2004, the second generation of Skoda Octavia was launched in the UK. A hatchback, despite its saloon-like silhouette, it was joined by a commodious estate version in February 2005, with four-wheel-drive versions becoming available a month later.
The high-performance vRS model was launched in December 2005, powered by a 2.0-litre TFSI petrol engine, followed in August 2006 by a vRS with the 2.0-litre TDI diesel engine. The Octavia Scout 4x4 estate, with raised ride height and rugged looks, was released at the same time.
Most of the range underwent a facelift in January 2009, with interior improvements and changes to the front and rear lights. The previous 1.6 and 2.0-litre FSI engines were replaced by a 1.4-litre TFSI and the Scout and vRS models received their own facelift in May of that year. In June 2009, an economy-focused GreenLine 1.6-litre TDI diesel was introduced and a thrifty 1.2-litre TSI was introduced in January 2010.
September 2012 saw the release of two special-edition models: the SE Connect and the vRS Blackline, which ran until the all-new Mk3 Octavia arrived in March 2013.
Which is the best Skoda Octavia model for me?
There are no really disappointing Octavia models, but we'd avoid 1.4 and 1.6-litre FSI petrol engines from before the 2009 facelift – the later TSI engines made the Octavia far nicer to drive.
The 1.9-litre TDI is a punchy, economical diesel and able to survive very high mileages. The more sophisticated common-rail (CR) diesel engines are far less able to cope with neglect, and their service schedules really need to be kept to. Manual gearboxes are strong, while the DSG automatic is terrific in use, but more prone to break down due to its added complexity.
Cars from the bottom of the range (Classic and S trim levels) are rather basic – we prefer the Ambiente (or SE from 2009 on) for its climate-control air-conditioning, alloy wheels and remote control central locking. Elegance is the most desirable trim level, adding cruise control, automatic wipers, rear parking sensors and an automatically dipping interior rear-view mirror.
The earliest, high-mileage Mk2 Octavias are available for giveaway prices – expect to see plenty of 1.9 TDI cars with over 150,000 miles on the clock. Diesels outnumber petrols by five to one, although the latter's scarcity doesn't make them worth any more money.
When looking at cars showing less than 60,000 miles, expect diesel models to sell at a 25% premium over their petrol equivalents. About a fifth of all Octavias were fitted with an automatic gearbox. Estates are the most desirable of the lot, and the vRS model can vary dramatically in value, depending on maintenance and condition.
Running costs, maintenance and parts
The basic 1.4-litre petrol will be the cheapest Mk2 Octavia to insure, as it sits in insurance group 6, eight groups below the next-most-affordable, the 1.6-litre TDI diesel. Least economical is the 1.8-litre TSI petrol, returning 38mpg, while the 1.6-litre TDI can manage 62mpg. The 2.0-litre TDI vRS diesel is the most costly to insure, as it's in group 28.
Octavias will have been maintained under either a fixed or a variable regime. With the latter, the car will have been serviced once every two years or 18,600 miles, while the fixed schedule will have seen a minor service once a year or 10,000 miles. Services alternate, with every second workshop visit being for a major service – this costs about £290, while a minor service is £180.
The air-conditioning system gas should be recharged on a yearly basis at a cost of £90, while the brake fluid will need changing every two years at £60. Every Octavia engine has a cambelt that'll need changing every four years and certainly before 130,000 miles. It's an operation that costs about £400, or £500 if the water pump is replaced at the same time, which is recommended.
What to look out for
The Skoda Octavia is as robust as family cars come. Examples have accrued enormous mileages in taxi service, and if it can cope with that kind of punishment, family life will be easy. There are some niggling issues which should be mentioned, though.
Although a relatively rare option, the DAB digital radio has been known suffer from signal drop-out, particularly on estate models. This seems to be a peculiarity of the antenna arrangement.
Walk away from any car with a permanently illuminated ABS warning light on the dashboard – this may point to an ABS control unit failure and repairs can cost over £1,000.Dampness in the footwells may have been deposited by the doors, which can fill with water if left standing for long periods of time. Check for sloshing noises in the doors and that electric windows and door locks are working correctly.
The dual-zone climate-control air conditioning is relatively sophisticated and can be expensive to repair when it fails. Check the gas has been recharged regularly, as this process also introduces a lubricant to the system.
When test-driving an Octavia, don't worry unduly about a low booming sound while the car is in motion – it's more prominent in some cars, but seems to be nothing more than road noise being carried into the car from the suspension.
Finally, don't panic if there's a burning smell from under the car when you switch the engine off. This may be the diesel particulate filter performing its regeneration process, which will occur from time to time when the filter reaches capacity. The smell should quickly fade.
Recalls
There have been four recalls issued for the second-generation Octavia, with the first in February 2005 for cars built between March and August 2004. It was to resolve a potential fuel leak and only applied to TDI diesel-engined cars. A similar fault was reinvestigated in late 2011 for 2.0-litre TDI diesel Octavias built from 2009 onwards.
Earlier 2.0-litre TDI manual cars were recalled in April 2006 due to a risk of flywheel failure – only cars built between February and June 2005 were affected. Lastly, in 2009 certain models with the DSG automatic gearbox were recalled as there was a risk of loss of drive.
Alternatives
Though demand for this kind of car is falling, used buyers are still hungry for family saloons. Fortunately, there's plenty of choice out there, and the Ford Mondeo and Vauxhall Insignia are obvious, if slightly larger, alternatives.
The Citroen C5 and Renault Laguna can be even more affordably priced than the Octavia, although though both have reliability question marks. To a limited extent, the same is true of the Peugeot 407, but its 508 replacement is a far better – if more expensive – car.
A stylish, fun-to-drive choice is the Mazda6, which is also pretty good value for money. The same goes for the Honda Accord. Neither of these can match the low running costs of the Octavia, though.
Verdict
It's fairly remarkable that the Mk2 Skoda Octavia should still rank in the top half of our Driver Power owner satisfaction survey results, despite being discontinued over three years ago. It places 70th overall out of 150 cars in the survey, notably helped by its fourth-place finish for practicality. Running costs and performance are both highly praised by owners, too. Considering that most Octavia buyers aren't too fussed about a sporty drive, that's all the more impressive and demonstrates what a capable all-rounder the Octavia is.
We've always been fond of the Octavia. The latest Mk3 upholds the good work of its predecessor and we can wholeheartedly recommend a Mk2 as an attractively priced and effortlessly functional family car.
Best new car deals 2020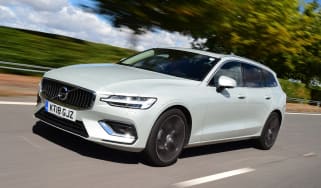 2020 scrappage schemes: the complete guide
2020 scrappage schemes: the complete guide
The UK's top 10 best-selling cars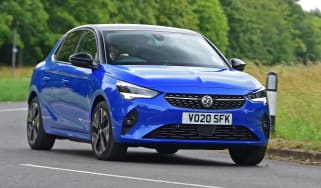 The UK's top 10 best-selling cars