Used Volvo XC60 buying guide: 2008-2016 (Mk1)
Brimming with practical technology, the safe and stylish XC60 is strong on family appeal
You can tell what the Volvo XC60 is all about by just looking at it. Its muscular shape implies strength and towing might, its handsome lines suggest motorway pace and interior comfort, and the Volvo badge on the nose confirms you're looking at a safe, practical family vehicle.
As compact premium SUVs go, it keeps an agreeably low profile. It's not as showy as its BMW and Audi rivals and has a far more understated appeal. Second-hand demand is therefore lower, which helps to keep prices in check. As a result, the Volvo XC60 represents one of the best SUV deals you'll find.
Follow our guide for hints and tips on finding the perfect XC60 for you.
Volvo XC60 history
May 2008 marked the debut of the Volvo XC60 on UK roads. Initial engine choices were a 3.0-litre petrol or a choice of 160 or 182bhp 2.4-litre D5 diesels. A lower-emissions DRIVe diesel appeared in May 2009, with the D5 now available in 202bhp form.
A sportier look and sharper chassis became available in January 2010 with the launch of the R-Design trim level, while smaller, more economical 2.0-litre diesel engines were introduced in May of that year. The new engines were a 201bhp D5 or a 160bhp D3 for the DRIVe model.
At the opposite end of the scale, the T6 petrol engine had its power increased to 300bhp, with a 237bhp 2.0-litre T5 appearing in March 2011 and the D5 diesel being upgraded to 215bhp in September 2011.
In March 2013, the XC60 was brought up-to-date with new nose styling and upgrades to the interior and underpinnings, while a 2.0-litre 181bhp D4 diesel engine was introduced.
Which is the best Volvo XC60 model for me?
Diesel powered examples are by far the most sought-after XC60s, while the front-wheel-drive DRIVe is the most economical choice, although its towing limit is lower. Volvo's Geartronic automatic gearbox is effective, but it does increase fuel consumption and CO2 emissions. The manual gearbox is the one to go for if you want economy.
No XC60 is light on standard kit: even the S model at the bottom of the range has alloy wheels, electric windows all round, climate-control air-conditioning and cruise control, plus a stereo controlled by the multifunction steering wheel. SE specification adds powered seat adjustment, automatic windscreen wipers and power-folding door mirrors, while SE Lux adds heated front seats, leather and parking sensors to the list.
XC60s don't tend to live a hard life and those few examples with over 100,000 miles showing will have covered most of these on motorways. Even though high mileage isn't necessary a handicap, these examples are the cheapest on the market and should be priced considerably lower than the majority. Around 50,000 is a more commonly found mileage. The way dealers set their prices, a 10-plate (2011) 40,000-mile 2.0-litre D3 R-Design should cost around the same amount as a 60-plate (2011) 60,000-mile 2.4-litre D5 Geartronic.
The same is true further up the market: a 2.4-litre D5 SE Lux or a 2.0-litre D3 SE Lux Premium should be priced similarly if both cars show 20,000 miles and wear a 12-plate.Petrol-engined XC60s are rare and pricing can be unjustifiably sporadic, while manual examples are outnumbered by automatics two to one.
Running costs, maintenance and parts
The most economical XC60 engine is the 2.0-litre D4 diesel found in later DRIVe cars – the two-wheel-drive setup helps it achieve 54mpg. The earlier DRIVe offers a still-reasonable 47mpg. Economy in the most powerful D5 4x4 models starts from 37mpg. Don't expect anything more than 23mpg from the speedy T5 petrols, however.
Insurance won't be cheap, with the lowest group of any XC60 being 25 for the later DRIVe, while T6 models range as high as group 37. The lowest road-tax rating also belongs to the later DRIVe, at £130 per year; the highest is, naturally, the T6, which can be as high as £505.
Servicing is required every year or 18,000 miles, although there's a long-life regime where the mileage interval remains the same but the time-scale is increased to every two years. Minor and major services are performed alternately at between £300 and £450 respectively.Every XC60 engine has a cambelt and this needs to be changed every 10 years or 108,000 miles – a job that ranges in cost from £350 to £500 depending on the engine. It can work out more cost-effective if it's changed during a routine service appointment.
Other mechanical maintenance includes the brake fluid, which needs changing every two years at £70, while cleaning the air-conditioning system during every service is recommended at an additional cost of £49.
What to look out for
Although fairly compact as SUVs go, the XC60 is still a heavy, sophisticated and complex machine, and components will wear out or become faulty from time to time. The most common issues are mainly minor niggles, however.
As mobile-phone technology marches inexorably forward, older XC60s can struggle to communicate with newer phones over Bluetooth – this can't always be addressed, as the technological gulf becomes ever-wider with every passing update.
False alarms from the tyre-pressure monitoring system are common and often stem from faulty valve pressure sensors.
It's recommended that all four wheels are re-balanced even if only one tyre is replaced, as vibrations through the drivetrain can be very difficult to trace.
The electric parking brake can sometimes fail to disengage, which can be due to a fault with the driver's door sensor. If the system thinks the door is open, it won't release the brake – a built-in safety precaution.
Frozen door locks can sometimes be an issue on earlier cars, but the temperature has to be a sustained sub-zero before the issue surfaces.
Cars with a blind-spot warning system can give distracting false alarms. The system can sometimes be triggered by flashes of light and the sensor is susceptible to damage following water ingress.
Recalls
It's worth contacting your local Volvo dealership about any XC60 you're looking at, because there have been some 23 recalls issued for it so far. With campaigns covering potential faults as disparate as electrical short circuits, airbag failures and fuel leaks, not all cars are affected and some of the recalls only affect a tiny percentage of examples.
A Volvo dealer will be able to recognise if any recall work is due by checking the chassis number. It's well worth striking up a relationship with them, too, if your car is to be maintained and serviced by them.
Alternatives
In terms of character, the XC60's most direct rival is the Land Rover Freelander, a fairly no-nonsense SUV that also roundly trumps XC60 in terms of off-road ability. In fact, few cars of this type are really intended for a life on the rough stuff, and this includes the BMW X3 and Audi Q5, the two most aspirational of the Volvo's rivals – both of which are rather pricier, too.
Some Japanese rivals are more appealingly priced, such as the Nissan X-Trail, Toyota RAV4 and Honda CR-V, which are all practical, well-equipped and reliable. The VW Tiguan is another worthy opponent, excelling for build quality while also offering space and strength.If image is everything, the appeal of the Range Rover Evoque still hasn't dulled, but it's a newer model and will be costlier than most XC60s.
Verdict
The XC60 managed an impressive 33rd-place debut in our 2016 Driver Power owner satisfaction survey, which evaluated a total of 150 cars. This encouraging result was influenced by high scores in a number of individual categories, including practicality, build quality and performance, as well as seat comfort, where it finished an outstanding eighth overall.
A car like the XC60 is never going to be cheap to run, but it's certainly no worse than any of its SUV rivals in this respect, while it does hold advantages in economy and purchase cost.
While it's beaten by some rivals for outright carrying capacity and driving fun, the all-round talents of the XC60 mark it out as a winner and it offers all the most beloved SUV attributes: a high driving position, chunky looks and all-road agility. With strong appeal as an all-weather family workhorse, a used XC60 looks like a good deal now the price is right.
2020 scrappage schemes: the complete guide
2020 scrappage schemes: the complete guide
Best new car deals 2020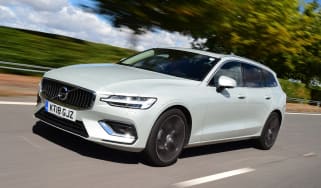 The UK's top 10 best-selling cars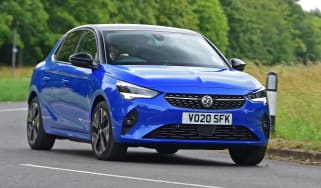 The UK's top 10 best-selling cars