Used Citroen DS3 buying guide: 2011-present (Mk1)
The success of Citroen's premium supermini spawned DS as a brand in its own right
After MINI and Fiat discovered that the market for small, premium cars was a money-spinner with the MINI hatchback and Fiat 500 respectively, Citroen decided it wanted a slice of the action and launched the DS3 in 2011. So successful was the car that it actually led to DS launching as a separate sub-brand in 2015.
It made the rather humdrum Citroen C3 (on which the DS3 is based) far more desirable and the car continues to sell strongly. It has recently been (slightly) revamped and is no longer badged as a Citroen, but simply as a 'DS 3'.
Citroen DS3 history
The car made its debut in spring 2010 and could be had with a choice of 1.4 and 1.6-litre petrol engines, as well as a 1.6-litre diesel. The larger of the two petrols could was offered in either naturally aspirated 120bhp or turbocharged 150bhp form. Diesel fans had a choice of an 89 or 109bhp 1.6-litre diesel. Meanwhile, just 200 examples of the high-performance 207bhp DS 3 Racing (which used an uprated version of the 1.6-litre petrol engine) were officially brought to the UK.
Spring 2012 saw the addition of a new, range-topping Ultra Prestige trim level, while November of that year saw a big revamp of the diesel engine range. Power remained the same, at 89 and 109bhp, but CO2 emissions were cut to just 95 and 99g/km respectively, making them both exempt from road tax.
In spring 2013, the Citroen DS3 Cabrio – with a retractable fabric roof – was added to the range, while the engine range was again updated in the summer of 2014. This saw the addition of two new versions of the 1.6-litre diesel, producing 99 and 119bhp respectively, while an 82bhp 1.2-litre turbocharged three-cylinder petrol engine replaced the 1.4-litre.
Which is the best model for me?
This is where it gets complicated. Like the MINI and Fiat 500 that inspired its introduction, the Citroen DS3 has always been about personalisation, which means very few are the same. Obviously, like other cars, there are basic trim level and engine combinations, but with the original buyer being able to specify so many individual elements, you'll need to nail down exactly what you want before you start looking.
In terms of what you get under the bonnet, we recommend the 89bhp 1.6-litre diesel engine. It's economical, reliable and punchy enough through the rev range to keep up with everyday traffic, both in and out of town. If you prefer petrol or don't do too many miles a year, then the 150bhp 1.6-litre turbocharged petrol is a very sweet engine. Meanwhile, the later 82bhp 1.2-litre three-cylinder model is worth exploring, too, if running costs are your greatest concern.
There are four trim levels to choose from (not counting the Racing and Ultra Prestige models): DSign, DStyle, DSport and DSport Plus. The entry-level DSign comes with electric windows, cruise control and power-adjustable door mirrors, while DStyle models gain air-conditioning, privacy glass and alloy wheels. Move up to DSport and DSport Plus and you get the likes of dual-zone climate control, Bluetooth connectivity and 17-inch alloys, as well as some sporty interior and exterior trim.
Running costs, maintenance and parts
The cheapest version of the DS3 to run is the 89bhp 1.6-litre diesel. This will return up to 78mpg and, depending on which gearbox and wheel combination you go for, will cost you a maximum of £20 a year to tax. If you'd prefer petrol, then the cheapest of these to run is the 1.2-litre three-cylinder turbo. One of these will only cost £20 a year to tax, too, while fuel economy ranges between 61 and 62mpg.
Partnership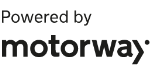 Need to sell your car?
Find your best offer from over 5,000+ dealers. It's that easy.
Cars registered before July 2012 require servicing every two years or 12,500 miles for diesel models and every 20,000 miles for petrol cars, while later models require attention every 12 months. Services alternate between minor and major, costing £150 and £250 respectively. If the car is more than three years old, then it qualifies for discounted £115 and £195 services.
Go for a diesel and you'll have to replace the cambelt every 120,000 miles, which will set you back around £345, and all versions need new brake fluid every two years at a cost of around £49. The DS3 will need fresh coolant every four years, too, but that's included in the cost of the requisite service.
A new set of front brake pads (both sides) will cost between £30 and £50, depending on whether you get the parts from a dealer or an independent stockist, while a pair of front discs will cost between £47 and £195. Replacement door mirror glass will set you back between £14 and £42, while a set of front wipers costs between £27 and £38.
What to look out for
There are a few issues that you need to be aware of if you're considering a secondhand Citroen DS3 (or just a DS 3 if you're looking at a later one). Firstly, the black vinyl surrounding the front windows has a habit of bubbling and peeling away. Complete replacement is the only way to fix this, unfortunately.
Some people have also experienced some issues with the Bluetooth mobile phone connection. This could either mean that your phone's (or, more likely, the car's) software needs updating or that your phone is simply incompatible with the Citroen's system. It's vital you check this before you buy the car. Meanwhile, there have also been reports of water pump and turbocharger failures on the 1.6-litre THP petrol engines, as well as some hesitation and misfiring.
Elsewhere, the alloy wheels can corrode around the rims and bolt holes – a process that can be accelerated by driving on heavily gritted roads, or using overly aggressive cleaning chemicals. You'll also want to keep an eye on the wheelarch liners, which, on earlier models, have a habit of popping out or sagging. A design tweak solved this issue on later models. Lastly, there have also been reports of windscreen washer jets failing at low temperatures – a fault that has been traced to a blown fuse.
Recalls
It's somewhat concerning that there have been a total of 20 recalls issued for the Citroen DS3. There were four in 2010 and 2011 respectively, while six were issued in 2012. There was just the one in 2013, while 2014 saw three and there was one each in 2015 and 2016. These covered a range of issues, including several for severe engine problems. There were also recalls for oil leaks, suspension issues, wheels loosening and the rear screen coming loose. Needless to say, if these affect the car you're looking at, then you'll need to make sure that the necessary work has been done before you even think about splashing out.
Alternatives
The obvious rivals are the aforementioned MINI hatchback and retro Fiat 500, both of which offer a premium small-car experience like the Citroen. On the whole, the MINI is better built and more fun to drive, but will cost you much more to buy and isn't as practical or comfortable as the DS3.
Again, the Fiat 500 loses out to the Citroen in terms of practicality, but it's smaller and (some would argue) more stylish. Another car to consider is the Audi A1, which offers all the traditional benefits of Audi ownership – great build quality, subtly handsome styling and a gorgeous interior – in a smaller package. It'll be more expensive than the DS3, however.
Verdict
Despite its age (it's just passed the half-decade mark) the Citroen DS3 still looks remarkably fresh and, while its Driver Power owner satisfaction survey rankings are slipping (it came 121st out of 150 cars in the 2016 edition), there's still much to recommend it.
Certain reliability issues are always going to bubble up to the surface as a car ages, but on the whole, the DS3 should be reasonably dependable. It's also comfortable, distinctive and pretty good to drive. Our sister title Auto Express ran one as a long-term test car for a year and 14,000 miles and had almost entirely positive things to say about it. It also competed in three group tests during that time and won every one of them.
Best new car deals 2023: this week's top car offers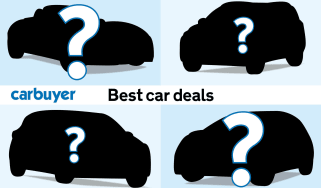 Best new car deals 2023: this week's top car offers
New 2024 Porsche Panamera – new looks, interior, and Turbo E-Hybrid model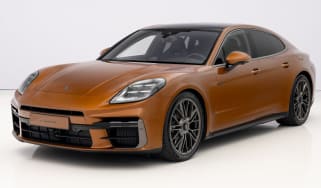 New 2024 Porsche Panamera – new looks, interior, and Turbo E-Hybrid model
New Nissan Juke goes electric – next-generation crossover previewed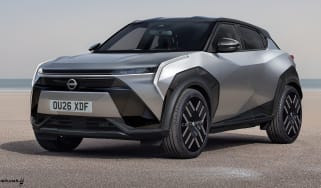 New Nissan Juke goes electric – next-generation crossover previewed