Used Land Rover Defender buying guide: 1990-2015 (Mk2)
It was designed to cross deserts and ford rivers, but the practical Land Rover Defender is also a great family 4x4
The Land Rover Defender hardly needs an introduction. It could be drawn using a single line on a piece of paper, with an iconic shape that's hardly changed over the years. Like any legend, it has often been copied and imitated, but nothing else has come close to its success, or beaten its reputation.
All this pedigree doesn't necessarily make the Defender a cinch to live with every day, though. Indeed, if you're buying one after owning a modern car, estate or SUV, you're likely to be in for a real surprise. With few radical changes to the Land Rover's overall design since the 1960s, the driving position can be uncomfortable, while the close proximity of the flat windscreen takes some getting used to.
Refinement, speed and economy are three words a long way down the Defender's list of selling points and the vague steering and agricultural handling require a certain level of skill and patience to master. So why is the Defender so desirable? Because it's tough, will tow almost any trailer and its off-road talents are only really constrained by the driver behind the wheel.
Eventually pensioned off after 25 years in production at Land Rover's Solihull plant, the Defender is now solely a used model, with a rumoured replacement still on the horizon. Receiving many updates during its time on sale and with various special editions to its name, pinning down the right Defender can be tricky. Hopefully our buyer's guide will keep you from getting stuck. Visit our sister site BuyaCar for the latest used Land Rover Defender prices and deals.
Land Rover Defender history
While the Defender arrived in 1990, it can trace its family history back to 1948 and was itself a redeveloped version of the Land Rover 90 and 100 models on sale during the 1980s. When it launched, the 2.5-litre turbocharged diesel was badged 200 TDi, with a 300 TDi arriving in 1994 with more power. Four years later, both engines were replaced with a five-cylinder TD5 producing 120bhp.
Most of these earlier cars are now in the hands of dedicated Land Rover enthusiasts, although there are some tired examples around showing signs of neglect. The best Defenders for daily driving are the post-2006 models, which benefit from a raft of improvements, including a more modern 2.4-litre diesel engine, a hugely improved interior and a smoother six-speed gearbox. The quietest and most economical Defender was introduced in 2012, with a 2.2-litre diesel engine.
It's worth shopping for insurance quotes before making the decision to buy – Defenders tend to attract steep premiums owing to their rather basic security and high demand for parts making them a favourite for thieves - particularly since production ended.
Which is the best Land Rover Defender for me?
A simple rule of thumb is to buy the newest Defender your budget allows. The Defender was constantly developed and the later cars were by far the easiest to live with. You'll find 90, 110 and 130 models to choose from – the number refers to the length of the car's wheelbase in inches. The 90s are two-door models, the 110s have four doors and the 130 is a fairly rare lengthened four-door model. There are also two-door pick-up versions of the 90 and 110 and four-door pickup 110s and 130s.
Partnership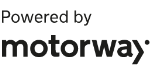 Need to sell your car?
Find your best offer from over 5,000+ dealers. It's that easy.
The four-cylinder 2.2 and 2.4-litre diesels are better than the five-cylinder TD5 that went before – the 2.2-litre is the newest and hence costliest. All UK Defenders have a manual gearbox.
The Defender enjoys a huge enthusiast following, so older cars easily find buyers. Many of these have been altered from their original specification, making used values difficult to assess. Older Defenders are sold more on their condition than their age or specification.Unless you have experience of Land Rovers or are accompanied by an expert on the marque, it's advised that you buy from a specialist. Later 2.2 and 2.4-litre cars are the most likely to have been dealer-maintained from new.
Running costs, maintenance and parts
With no attention paid to aerodynamics or efficiency, the Land Rover Defender is not an economical vehicle. The latest 2.2-litre diesel is the best all-round engine, but struggles to exceed 25mpg, while the TD5 could top 28mpg if you were lucky. Insurance groups are 23-28, while no model will cost less than £240 a year to tax, based on CO2 emissions.
Every Defender needs a service either yearly or sooner if your annual mileage exceeds 12,000. Regular condition checks should be carried out on any Defender that spends a lot of time on rough terrain. Main dealer servicing prices will vary depending on how much work is required on each visit.
Brake fluid will need replacing every three years, while the 200 TDi and 300 TDi both need a cambelt change every six years or 72,000 miles. All other diesels are chain-driven, with no timing-belt change necessary.
What to look out for
The biggest issue on an elderly Land Rover is corrosion. Fortunately, high ground clearance makes it relatively easy to see underneath to inspect the chassis, its outriggers and rear crossmember. New and remanufactured chassis are available and replacement is possible, but can lead to identity issues. Repairs can require the chassis to be separated from the body – an expensive and time-consuming job.
Knocking sounds heard from the transmission as the car starts to move point towards wear in the gearbox or transfer box, and effective repair can cost thousands.
It's fairly common to find damp patches in the footwells – this is usually caused by a leaking windscreen seal, sunroof or joint above the windscreen.
The 200 and 300 TDi models can be prone to head-gasket failure. Overheating, the build-up of white 'mayonnaise' under the oil-filler cap and milky or creamy-looking oil on the dipstick are all tell-tale signs, while starting and running issues can be caused by faulty connectors to the ECU or wiring loom, a worn fuel pump or even a blocked fuel filter.
As a Land Rover can be an expensive vehicle to own, it's well worth seeking the advice of an independent specialist if you're buying from outside the Land Rover dealer network.
Recalls
The Land Rover Defender has been the subject of a number of recalls since 2000. Four of these were to address braking issues, three related to possible handbrake problems and one was to combat a fault caused by the front right-hand tyre rubbing against an engine hose.
In 2000, a recall was issued due to the possibility that the engine's flywheel could break up, while another in 2001 concentrated on the latching of the front seats. A further recall followed in 2012 – on Defenders built from February 2010 to January 2012, there was a possibility that seatbelt mounting brackets could fail during an impact. Most recently, a recall was issued in February 2015 for Defenders produced from 24 October 2014 to 6 January 2015, to inspect and replace faulty bolts in the front hub assembly.
Alternatives
With no direct rival to the Defender, even Land Rover is struggling to replace its iconic SUV. You could argue that the Jeep Wrangler comes closest to matching the Defender's appeal, but it offers nothing like the Defender's utility and its big petrol engines are ill-suited to British roads and fuel prices.
There are many similarly priced compact SUVs – the Nissan X-Trail and Land Rover Discovery Sport among them – and they're far more road-biased and comfortable than the Defender. The Ford Kuga and Toyota RAV4 are nicer inside, but none of these will stand up to the level of punishment and hard work the Defender takes in its stride.
As workhorses go, the Mitsubishi L200, Nissan Navara, Isuzu D-MAX, Toyota Hilux and Ford Ranger pickup trucks are all well worth a look. Like the Defender, these are based on sturdy separate chassis designs, but all offer quieter, more car-like interiors.
Verdict
The Land Rover Defender won't suit everybody. Likewise, if you've got your mind set on one, nothing else will do. With the current model dating back a quarter of a century, and in turn evolving from the first Land Rover from 1948, the term 'Living Legend' may be hackneyed, but it definitely applies here.
Choosing a Defender as a family car isn't a step to be taken lightly. The choice of compact SUVs out there is huge and every one of them is more user-friendly than the Land Rover, while being less costly to run and offering far more comfort. But nothing captures the magic of the go-anywhere, do-anything Defender.
If you're looking for a no-nonsense car to climb every mountain and ford every stream, a Defender is always ready for duty.
Tesla Cybertruck finally delivered: specs, prices and UK availability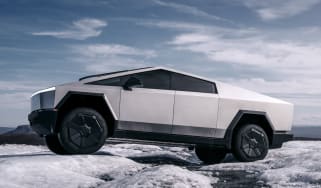 Tesla Cybertruck finally delivered: specs, prices and UK availability
Engine management light: top 5 causes of amber engine warning light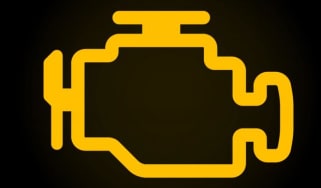 Engine management light: top 5 causes of amber engine warning light
Best new car deals 2023: this week's top car offers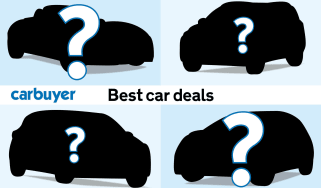 Best new car deals 2023: this week's top car offers