Used Suzuki Swift buying guide: 2010-2017 (Mk6)
Compact, nippy and inexpensive, the Suzuki Swift is an often-overlooked used-car bargain
The Suzuki Swift has been around in various forms since the '80s, but it took until the 2005 launch of the fifth-generation model before it really caught the imagination of the discerning British car buyer. It was something of a rebirth for the model and when it was time for a new model in 2010, Suzuki wisely chose to stick to the same recipe, updating the ingredients and baking it to perfection.
A big part of the recent success of the Mk6 Suzuki Swift is the way it looks. With its MINI-style 'floating roof', sporty snout and compact dimensions, it looks like the fun, driver-pleasing supermini it is. Even better news is that it's reliable and cheap to run, while itspopularity with driving schools all over the land proves just how easy it is to drive.
Inexpensive to buy new, the Swift stacks up very enticingly as a used-car buy and a real alternative to mainstream rivals like the Ford Fiesta, Vauxhall Corsa and Toyota Yaris.Our buyer's guide will help to find the best Mk6 Suzuki Swift for you.
Suzuki Swift Mk2 history
The sixth generation of Suzuki Swift was introduced in September 2010, in three or five-door hatchback form. Initially, there was only one engine choice (a 1.2-litre petrol) and three trim levels (SZ2, SZ3 and SZ4), with a 1.3-litre diesel joining the range a few months later. Petrol-engined Swifts were available with either a manual or an automatic gearbox; diesel cars all had a manual gearbox.
In January 2012, the 1.6-litre Swift Sport arrived as a three-door only, with a five-door made available from July 2013. A four-wheel-drive Swift joined the range at the same time, as a five-door only, while the diesel engine was replaced by a more efficient version.
After June 2014, the range-topping SZ4 received a sat-nav system as standard equipment, while the diesel engine was discontinued. Spring 2015 saw the release of a 1.2-litre Dualjet petrol engine, which offered 16% greater efficiency than the regular petrol engine.
Which is the best Suzuki Swift Mk6 for me?
The diesel has plenty of pulling power, is fuel-efficient and surprisingly quiet, but there aren't that many available. The 1.2-litre petrol is by far the most plentiful, while the 1.6-litre Swift Sport is excellent fun to drive.
The rare automatic gearbox isn't worth seeking out unless you really need one. Also rare are the four-wheel-drive models, and we wouldn't suggest choosing one unless you live somewhere really prone to severe ice. Every Swift has seven airbags, electronic stability control, remote central locking, electric front windows, power-adjustable heated door mirrors and a multifunction steering wheel. SZ3 adds air-conditioning to this and has 16-inch alloys, while SZ4 models also bring climate and cruise control, keyless start and automatic lights. Five-door cars have privacy glass.
The cheapest examples on the market today are ex-driving-school cars, which tend to be 1.2-litre SZ2 models. Over half of all Swifts are five-door models, and they tend to be priced slightly higher than the less practical three-doors. The Swift Sport was a popular choice, with its youthful, fun image, and its higher used-car price-tag reflects how sought-after it is.
Only about one in 20 Swifts is a diesel and automatic cars make up a similarly small proportion of the examples on the market.
Running costs, maintenance and parts
The Swift is an inexpensive car to run, although it's still beaten in this regard by some of its rivals. The rare 1.3-litre diesel is the most economical, managing between 67-72mpg, but the excellent 1.2-litre Dualjet petrol isn't far behind, at 65mpg. The latter is also road-tax-exempt, thanks to very low CO2 emissions. The 1.6-litre Sport returns 44mpg, but is the most expensive for road tax, at £145 a year.
The Swift misses out on the lowest insurance groups – some rivals sneak in below the group 9 rating that the 1.2-litre begins at, while some 1.2-litre models are in group 11. The Sport, meanwhile, is in group 19.
Every Swift will need a service every 9,000 miles or 12 months, which will alternate between minor and major. Suzuki cars over three years old are eligible for reduced rates for servicing at official Suzuki workshops.
Every Mk6 Suzuki Swift engine has a cam chain rather than a timing belt, so regular replacement isn't necessary. Every two years or 18,000 miles, the brake fluid will need replacing, though, and it's recommended that the air-conditioning system is serviced at the same interval. The engine coolant will also need replacing every eight years or 96,000 miles.
What to look out for
Check that the handbrake is able to hold the car on a steep incline; it's common for them to go out of adjustment, but correctly setting them isn't an expensive job.
Clutch judder can be an issue and is often more evident when the weather is cold. If it's really severe, it may be point to a replacement clutch plate being needed. Also, if the gearchange feels notchy, particularly on the Sport model, this may be improved by changing the gearbox oil.
Don't be too concerned by interior squeaks and rattles. The Swift can be plagued by annoying noises as elements of interior trim move around against each other. The door trims and seatbelt mechanisms are particular culprits, while the glovebox lid can be noisy, too.Owners have expressed disappointment in the performance of the wiper blades, finding that aftermarket Valeo or Bosch items are better. Similarly, the output of the headlamps on low-beam isn't great, and aftermarket Osram Nightbreaker or Philips Crystal Vision bulbs are a great improvement.
Recalls
There have been four recalls so far for the Mk6 Suzuki Swift. The first came in May 2011 and related to the bodywork fouling the tyres on cars equipped with 17-inch wheels, but affected just two cars.
Another recall was initiated in January 2012 for Swifts built from June to July 2011 to address an stability control issue, while cars built in February and March 2013 were affected by an April 2014 recall for a potential brake fluid leak to be resolved.
Most recently, October 2014 saw Swifts produced from September to November 2013 recalled due to a risk of overheating caused by the water pump working loose.
Alternatives
The supermini class is the most crowded and fiercely contested of them all and the Suzuki Swift has plenty of rivals. Some are household names, the most obvious of which is the Ford Fiesta. It's a difficult car to criticise, offering a great driving position, decent fuel economy and modern looks. But it's a little mainstream for some, and this is also true of the Vauxhall Corsa, which is easy to drive but a little lacking in character.
The Renault Clio, particularly later models, has character in abundance and is stylish while offering good value to boot. The Peugeot 208 has similar appeal but seems a little more grown-up and sophisticated. None of these are quite as inexpensive to buy as the Swift, though. Older Clios and the Peugeot 207 are cheaper, but seriously outclassed by their later equivalents.
For robustness, it's hard to beat the the Skoda Fabia: a terrifically high-quality car that's very easy to live with. An enjoyably left-field choice (but also a reasonably rare one) is the MG3. It's a very similar car to the Swift and majors on driving fun.
Verdict
The sixth-generation Suzuki Swift currently sits in a creditable 58th place (out of 150 cars) in our annual Driver Power survey owner satisfaction rankings. It achieved an excellent 28th-place finish for running costs, 26th for ease of driving and (vitally) 21st for reliability. A ringing endorsement of just how fun the Swift is to drive, though, is its incredible sixth-place finish for handling, outranking countless Porsches and BMWs if owner feedback is anything to go by.
The Suzuki Swift is not a name that comes to mind as immediately as the Ford Fiesta and it's in shorter supply on the used car market as a result. Those who do choose a Swift tend to cherish it, though, and most car you'll find have low mileage and excellent maintenance records.
The Swift is a good-looking car, too, and one that stands out from the crowd. We reckon it deserves a far higher profile, but until this happens, buyers can take advantage of the low prices of what is a bit of an overlooked gem.
Best new car deals 2020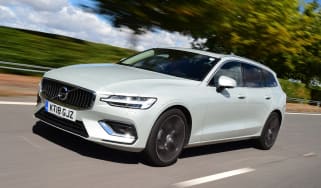 2020 scrappage schemes: the complete guide
2020 scrappage schemes: the complete guide
The UK's top 10 best-selling cars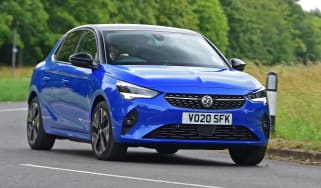 The UK's top 10 best-selling cars