Used Toyota Aygo buying guide: 2005-2014 (Mk1)
Cheap, fun and nippy, the first-generation Toyota Aygo makes a great deal of sense as a secondhand buy
The original Toyota Aygo is a great example of the advantages offered by small city cars: it's cheap to buy, run and insure, is very easy to manoeuvre and – if you're prepared for a slightly noisy experience – enjoyable to hustle down a winding country road.
When Toyota developed the Aygo, it did so in conjunction with Peugeot and Citroen, so it's mechanically identical to the former's 107 and the latter's C1. All were built in the same factory, so choosing the Aygo doesn't actually add any extra reliability or durability. Many were drawn to the Toyota badge, though, while some felt the Aygo's styling made it preferable to the C1 and the 107.
The Aygo makes a great town car, as its diminutive size is perfect for taking advantage of narrow, crowded streets and tight parking spaces. In truth, it's a little noisy and underpowered for regular motorway slogs, but open country roads can be enjoyed with relish, as long as you're happy to work the engine hard in order to make progress.
Inside, the dashboard is untroubled by much in the way of equipment and feels pretty simple, but it's durable enough and has an unpretentious charm that sits well with the Aygo's affordable nature. The front seats are reasonably spacious and – even if few will thank you for putting them in the back seats – there's enough space for four adults if everyone's on good terms. The only real thorn in the Aygo's side is the small 139-litre boot, which is tight compared to newer city cars.
Toyota Aygo Mk1 history
Toyota introduced the Aygo in the summer of 2005 with a 67bhp 1.0-litre petrol engine, and buyers could choose either three or a five doors – about 70% went for the more practical five-door model.
A 1.4-litre diesel was offered from the start of 2006, but was discontinued roughly a year later, as the extra 7mpg it offered the Aygo with wasn't enough to justify the extra money it cost. An automatic gearbox was also offered, but only one in 10 chose this; it dents economy slightly and isn't particularly nice to use.
Entry-level Aygos are sparsely equipped, doing without air-conditioning or alloy wheels; the Aygo+ at least has electric windows and trim on the inside of the doors (rather than the bare painted metal of cheaper models), so it's worth seeking out.
Toyota released several different trims and special editions for the Aygo, including Blue, Black, Sport, Fire, Ice, Go, Platinum, Mode and Move. Blue, Black, Go and Platinum trims are pretty well equipped, so hunt one of these down if you'd like a few extra creature comforts.
The Aygo was facelifted in March 2012 and got a bit more standard equipment, while interior quality, fuel consumption and CO2 emissions improved slightly at the same time. Electronic stability control wasn't standard at launch (and wasn't even offered as an option for a while), but post-2013 Aygos all come with this now-mandatory safety aid.
Toyota Aygo Mk1 running costs:
Cheap, in a word. Fuel economy is around 62mpg for Aygos with a 1.0-litre petrol engine, rising to around 64mpg for facelifted cars. Add a further 5mpg to those figures for the diesel and deduct about 2mpg for Aygos with an automatic gearbox. Road tax is either £20 or nothing, with facelifted cars emitting less than the magic 100g/km of CO2 necessary to escape Vehicle Excise Duty. The Aygo sits in insurance groups 2-3 out of 50 (or 3-4 for the diesel), so premiums will be nearly as cheap as they come.
Servicing is required annually or every 10,000 miles and Toyota has three levels of service: Intermediate, Full and Full+. These cost £140, £250 and £290 respectively. Cars over five years old qualify for Toyota's 'Essential Care' programme, which sees the price of a minor service drop to just £100 and a major to £180. Independent garages will struggle to match those prices.
In Aygos with air-conditioning, a re-gas is £40, while adding a system 'cleanse' to that doubles the price. The brake fluid requires changing every two years at a cost of £40, while the coolant needs doing once a decade, and should set you back £70. Both the petrol and the diesel engine are chain-driven, so there's no cambelt to change.
Toyota asks around £40 for a set of brake pads, or £100 for discs; shopping around could see those prices drop by around 50%.
Which is the best Toyota Aygo version?
Petrol five-door Aygos with a manual gearbox are most plentiful and easiest to live with, so choose this specification. Look for Blue, Black and Platinum trims or, failing that, go for an Aygo+ to ensure you get at least some equipment.
Toyota Aygo: what to look out for
The first thing to check is the area around the boot for signs of damp. If there's a prominent Aygo weak spot, it's here, as the rear window and lights have been known to let in water. Look, feel and smell for any signs of damp and water ingress.
Speaking of leaks, closely inspect the engine, as coolant has been known to escape from the water pumps of both engines. The rear brake cylinders can also weep fluid, so get on your hands and knees to inspect the inside of the rear wheels for any signs of oily wetness – although obviously this will be easier if it hasn't been raining.
While you're down there, check out the condition of the exhaust's back box (the large cylindrical section) as some have rusted through within a couple of years.
Clutches have also been known to throw up problems, so feel for a high biting point and any sign of 'slippage' (where it seems like the engine is losing power). Make sure any Aygo you buy has a recent MoT, too, as catalytic converters are known to fail.
Finally, be aware the Aygo does without a temperature gauge, so it's tricky to tell when the engine has fully warned up – although there is a warning light to let you know if it's overheating.
The Mk1 Aygo has been subject to three recalls. The first affects cars with an automatic gearbox built between February 2005 and the end of August 2008 and concerns the accelerator pedal, which could stick open or be slow to return. Aygos made between July and August 2013 should have had a weld on the rear axle inspected and possibly fixed, while cars assembled between June and August 2013 may need a new part for the front shock absorbers. Have a look at the DSVA's online recall checker tool if you're at all worried.
Alternatives
The Peugeot 107 and the Citroen 108 should be top of your list if you're looking at an Aygo, although if you've driven one, you've driven them all, so choose based on which brand's styling you prefer. Other alternatives include the Kia Picanto (especially the second generation, from 2011 onwards), the Mk2 Ford Ka (which we've also got a used buying guide for), the Hyundai i10 and Fiat Panda.
Best new car deals 2020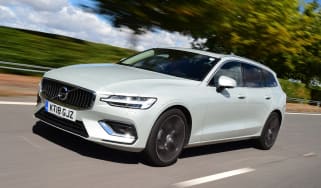 2020 scrappage schemes: the complete guide
2020 scrappage schemes: the complete guide
The UK's top 10 best-selling cars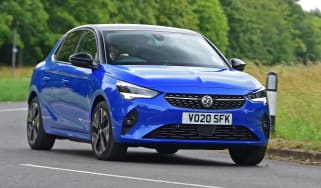 The UK's top 10 best-selling cars