Used Ford Ka buying guide: 2009-2016 (Mk2)
If you're after a small, efficient, three-door city car, the second-generation Ford Ka is a top contender
As a simple, low-cost route into motoring, the only confusing thing about the Ford Ka is its pronunciation. Does Ka sound like car or cat, or do you pronounce the letters 'K' and 'A' separately? Ford has used all three options at one point or another, but most people go with a hard 'a', as in hat.
Pronunciation aside, when the original Ka launched in 1996 its unusual looks created quite a stir, but it quickly found favour thanks to its low price and engaging handling. The second-generation Ka was developed alongside the Fiat 500 and came out in 2009; while it lost some of the original's aesthetic distinctiveness and driver involvement, it gained a lot in terms of comfort, equipment and an overall sense of being more 'grown-up'.
Although it's not quite as much fun as the model it replaced, the Mk2 Ka is still enjoyable: its sharp steering combines with well-judged suspension to make it engaging yet comfortable on most roads – although a relative lack of power means regular motorway drivers may want something a little larger and punchier.
There are parallels inside, as while the front-seat occupants get a decent amount of space, those in the rear are likely to find the three-door-only format makes access tricky, and legroom is on the tight side. The 224-litre boot is reasonable for this class of car, however.
Still, few people buy city cars like the Ka in place of an SUV or with the intention of using it for regular motorway slogs and, as city cars go, many have been drawn to the Ka's charms, so there are plenty of examples for sale on the second hand market.
Ford Ka Mk2: history
Deliveries of this Ford Ka started in January 2009 and buyers had the choice of a 68bhp 1.2-litre petrol engine or a 74bhp diesel, both paired with a five-speed manual gearbox. The petrol was cheaper and suited the Ka's nippy character better, so most went for this option. Kas in entry-level Studio trim are pretty sparsely equipped, with a stereo and little else.
Style and Style+ trim add front electric windows and body-coloured wing mirrors, while Zetec Kas come with tinted rear windows and air-conditioning. When Titanium trim came along in 2010, it usurped Zetec as the top-of-the-range model; Edge trim replaced Style at the same time.
Ford released a variety of special-edition trims over the Ka's production run, including Grand Prix, Tattoo, Metal and Digital, although some of these come with body graphics and interior adornments that may not be to everyone's taste.
Ford Ka Mk2: running costs
There are cheaper cars to run than the Ka, but not many. Although some consider it slightly hamstrung by not having a road-tax-exempt engine (like the Skoda Citigo, for example), no Mk2 Ka costs more than £30 a year to tax. Fuel consumption is 57mpg for the petrol and 68mpg for the diesel while insurance should be low, as the Ka sits in groups three or four out of 50.
The Ka requires servicing annually or every 12,500 miles (whichever comes first). Ford's Motorcraft 4+ scheme means Kas that are at least four years old cost just £125 to put through a minor service, or £195 for a major. Replacing the brake fluid or coolant costs £39 and is required every two and 10 years, respectively.
Partnership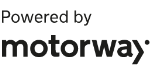 Need to sell your car?
Find your best offer from over 5,000+ dealers. It's that easy.
A new set of brake pads will cost you £89 from Ford, while pads and discs come in at £175, although independent garages may well charge you less. New wiper blades are just £20, as is an air-conditioning re-gas. The diesel engine is chain-driven, but the petrol needs a new cambelt every five years or 62,500 miles. This costs £319 (or £419 if you replace the water pump at the same time, which is generally recommended). All prices are correct at time of writing and apply to Kas qualifying for Ford's Motorcraft 4+ programme.
What is the best Ford Ka version?
The Ka makes most sense with a petrol engine, as the diesel weighs a fair bit more and this makes it less enjoyable to drive. There are also far fewer diesel Kas for sale, while the petrol engine's reasonable economy also makes choosing a diesel harder to justify. We'd avoid Studio trim if at all possible and seek out a Zetec or Titanium, assuming your budget will stretch to it.
Ford Ka Mk2: what to watch out for
Known Ka faults include rust that can accumulate on the top suspension mounts, which can lead to squeaks when steering. Open the bonnet and look for a round black part on the right and left-hand-side near the very back of the engine bay – any rust should appear around the nut in the centre of this.
Early Kas had a problem with the windscreen wipers, which could get tangled with each other; while this is worth checking this out, it's such an obvious problem that it should have been fixed on most cars. Other issues include windows that are prone to misting up in heavy rain, damp in the footwells (caused by blocked windscreen drain holes or misaligned pollen filters) and weak headlights that many choose to upgrade.
The Ka was recalled just twice over the course of its production. Kas made between May 2008 and the end of January 2009 had a problem with their rear brakes, which could potentially cause them to lock up. The other recall concerned a seatbelt buckle that could fail, but only models built between October and November 2014 were affected.
Alternatives
Most mainstream carmakers offer a city car, so you're spoilt for choice at this end of the market. The Skoda Citigo, SEAT Mii and Volkswagen up! are all mechanically identical and appealing cars that are available with five doors if you're after a bit of extra practicality.
Speaking of mechanical similarities, the Fiat 500 shares many of its parts with the Ka and, while it looks more stylish, it's not as good to drive and is more expensive. Other options include the Peugeot 108, Citroen C1 and Toyota Aygo (which were also developed together), while the Hyundai i10 and Kia Picanto are also well worth considering.
Engine management light: top 5 causes of amber engine warning light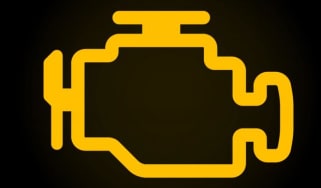 Engine management light: top 5 causes of amber engine warning light
Best new car deals 2023: this week's top car offers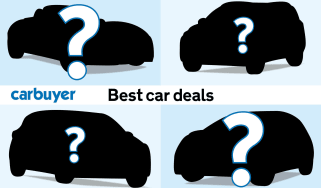 Best new car deals 2023: this week's top car offers
Top 10 best cars under £200 per month 2023/2024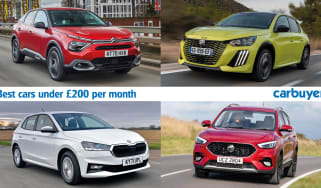 Top 10 best cars under £200 per month 2023/2024