Used Citroen C1 buying guide: 2005-2014 (Mk1)
The Citroen C1 Mk1 makes a lot of sense as a first car, thanks to its low running costs and modest performance
If you're young and starting life behind the wheel, the chances are that a Citroen C1 will be on your shortlist of first cars. Once you've passed your driving test, you'll need a cheap and economical set of wheels to get you going, and with its small engine, low spec and tiny dimensions, the C1 is a good choice for young drivers on a budget.
This C1 shares its major components, including the body, chassis, engine and suspension, with the Peugeot 107 and Toyota Aygo of the same era. There's a mix of plastic body panels, a one-piece glass tailgate and a simple interior, which means it should be relatively cheap and easy to repair, while the single three-cylinder engine option delivers modest performance. This combination of attributes means insurance costs will be low.
Citroen C1 Mk1 history
The first Citroen C1 was launched simultaneously with its sister cars, the Peugeot 107 and Toyota Aygo, at the 2005 Geneva Motor Show, with sales commencing in June of that year. The C1 and 107 look fairly similar, with a smooth nose, large headlights and a big grille in the bumper, while the Aygo has a distinctly different look.
There are three and five-door C1 variants, with the five-door taking marginally more sales, while all cars are powered by either a Toyota-developed 67bhp 1.0-litre three-cylinder petrol engine or a 54bhp 1.4-litre HDi diesel, although the latter only came in higher trim levels.
At launch, these comprised the basic Vibe and better-equipped Rhythm trims, while the Code model arrived later. Other trims added over time include the Cool (which added air-conditioning to the Vibe) and the Airplay (which added a 4GB iPod Nano and connectivity to the Rhythm model).
The C1 Mk1 was given a facelift in January 2009, with a more distinct look compared to the 107 and some interior improvements, while the range was renamed VT and VTR to match other models in Citroen's range.
There was another update in 2012, with another new look, plus a revised trim range incorporating VTR+, Platinum and Edition models, which added more upmarket kit. The C1, along with the 107 and Aygo, was replaced by a Mk2 version in 2014.
Which is the best Citroen C1 Mk1 model for me?
While the 1.4-litre HDi diesel delivers a claimed 68mpg, it only really makes sense if you're planning on taking the C1 out of the comfort of the city and doing big motorway miles. We'd go for the 1.0-litre three-cylinder petrol every time. Early cars had the same 109g/km CO2 emissions as the diesel, while claimed economy of 61mpg is still pretty good. What's more, the engine's three-cylinder exhaust note adds a sporty touch without being too intrusive. Go for a 2009 post-facelift car and emissions for the petrol are 106g/km, while claimed economy is 62mpg.
The five-door model adds a bit more versatility to the C1 and is worth paying a little bit extra for. Whichever body style you choose, you get a small boot, while the one-piece glass tailgate has a narrow opening and the back seats fold in a 50:50 split.
Partnership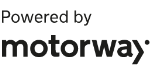 Need to sell your car?
Find your best offer from over 5,000+ dealers. It's that easy.
Entry level cars (Vibe or later VT versions) are as basic as you can get when it comes to motoring, as you get manual mirror adjustment and no air-conditioning, but at least there's an auxiliary socket to plug in an MP3 player, even if there are no controls. Rhythm or VTR cars are better equipped, with air-con and electric front windows, while alloy wheels are reserved for top-spec versions of the facelifted model.
From 2010, Citroen offered the C1 with the firm's EGS automatic transmission. Unfortunately the gearbox is essentially the five-speed manual with an automated clutch, so it's quite jerky between shifts and is only recommended if you must have an automatic.
Running costs, maintenance and parts
Cheap insurance is one of the big attractions of the original C1. Early petrol cars have a group 3 insurance rating, while later cars drop to group 2. The diesel model sits in group 5. That's on a par with rivals such as the Skoda Citigo and Renault Twingo.
Thanks to the car's basic design, the C1 should be easy to maintain. Service intervals are every 12 months or 10,000 miles, whichever comes sooner, and alternate between minor and major inspections. Citroen offers minor and major services on the C1 using genuine Citroen parts for £140 and £250 respectively.
What to look out for
The Citroen C1 Mk1 is designed to appeal to first-time car buyers and those that have just passed their test, so there are likely to be plenty of cars out there with assorted dings, dents and scrapes. However, the car is pretty robust, so as long as the ones you're looking at are mechanically sound, any cosmetic problems should be a secondary issue.
As there isn't much in the way of electronic kit and gizmos, you can really concentrate on the basics. One issue that has arisen is clutch life, as the release bearing can wear out quickly. Some of this can be put down to new drivers still getting used to manual gearchanges and riding the clutch, but we've heard of some cars needing a replacement clutch after less than 20,000 miles, which isn't very impressive. Later cars feature thicker clutch plates that are designed to prolong the life of the clutch.
Elsewhere, check that the pop-out rear windows haven't seized through a lack of use, while the manual door mirror adjusters can be sticky for the same reason.
Recalls
There have been six recalls issued for the C1 Mk1 and the biggest of those is tied to Toyota's global recall to rectify issues with unintended acceleration. All models were affected by the recall, which was announced in 2010. Issues could arise when a component in the accelerator pedal mechanism would wear and create resistance in the pedal, preventing it from returning to its stationary position. Citroen's dealer database should be able to show if the recall work has been carried out on the car you're looking at.
Other issues have arisen, including a potential fuel tank leak on cars built over nine days in May 2007, loose wheel nuts on cars built in May 2009, a potential suspension arm issue on 38 cars built on 15 February 2011, and two engine issues related to the 1.4-litre HDi diesel, on cars built from May-October 2010 and May-August 2010 respectively.
Alternatives
The obvious alternatives to the Citroen C1 are its sister models the Peugeot 107 and Toyota Aygo. The Aygo commands a small premium over its siblings, but all three are worth considering.
Beyond that, the Volkswagen Fox is a contemporary rival, although it's only available as a three-door and the Brazilian-built city car doesn't quite have the same quality as European-built VWs. If you're looking at a later C1, then the Fox's successor the VW up! is worth considering. It's a bit pricier than the C1, though, and its sister models the Skoda Citigo and SEAT Mii offer better value. This, combined with low running costs and a better all-round driving experience, mean they're worth considering over the Citroen.
The Hyundai i10 Mk1 is a sensible choice, and as it was a popular purchase when the Government ran its vehicle scrappage scheme, there are plenty about. Standard kit is more generous than on the C1, with big-car kit such as heated seats and climate control on offer. You could also consider the Kia Picanto, which is essentially the i10 with a different body.
If you want some French flair, the Renault Twingo Mk2 is available, although it's not as fun to drive, well built or reliable as the C1.
If you want something Japanese, a leftfield choice could be the Daihatsu Sirion. It uses the same three-cylinder engine as the C1 (Daihatsu has a partnership with Toyota), and the fact Daihatsu withdrew from the UK market in 2011 means that used examples are good value. It was also sold as the Subaru Justy and Perodua Myvi, although these will be hard to find on the used market.
Finally, Suzuki is a small car specialist and the Suzuki Splash is a contemporary of the C1. It's slightly bigger than the Citroen, but again delivers low running costs and decent economy.
Verdict
Cheap and cheerful motoring doesn't come much better than the Citroen C1 Mk1. It's a great choice for first-time car buyers, as it delivers low running costs, safe handling and modest performance that won't get you into trouble. Simple running gear and plentiful parts mean it'll be cheap to repair, and that helps to keep insurance costs low, while the revvy three-cylinder petrol delivers great economy and surprisingly eager performance.
When the Citroen C1 Mk1 first went on sale, it cost between £7,386 and £11,190. Today, used examples range in price, however you can expect to pay from £1,500 to £7,000. For up to date deals on used Citroen C1 Mk1s, visit our sister site Buyacar.co.uk.
Engine management light: top 5 causes of amber engine warning light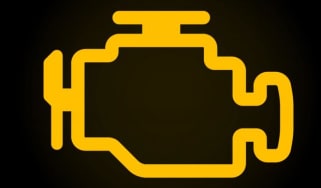 Engine management light: top 5 causes of amber engine warning light
Best new car deals 2023: this week's top car offers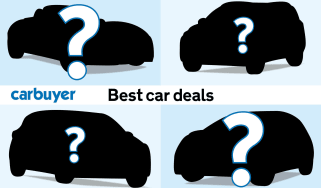 Best new car deals 2023: this week's top car offers
Swoopy new Toyota Sport Crossover Concept to take on Polestar 2 in 2025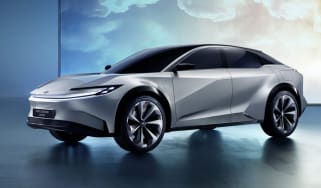 Swoopy new Toyota Sport Crossover Concept to take on Polestar 2 in 2025