Used Hyundai i10 buying guide: 2008-2014 (Mk1)
Plentiful kit, strong economy and good practicality count in the original i10's favour and it makes a great secondhand town car
Not everyone needs a large SUV, not everyone wants a powerful sports car and not everyone covers vast motorway miles; if that sounds like you, the Mk1 Hyundai i10 should be on your shopping list. It's easy to manoeuvre, nippy enough around town and offers lower running costs than most other cars.
Although the i10 struggles on motorways due to its fairly weedy engines, it was never really designed with high speed in mind. As a town car or country runabout, though, the i10 fits the bill perfectly.
The i10's tall stance means it looks a little ungainly, but also ensures it's far more spacious inside than you might expect. The driving experience is also pretty impressive and Hyundai included more kit with the i10 than many rival manufacturers did with their city cars at the time. Find one under five years old and you'll benefit from Hyundai's fully transferrable warranty for added peace of mind.
Hyundai i10 Mk1 history
The original i10 launched in 2008 as a five-door hatchback with a 66bhp 1.1-litre petrol engine, together with a choice of a five-speed manual or four-speed automatic gearbox – although the latter is rare. Five months later, a 77bhp 1.2-litre petrol engine arrived and because this is a more modern engine, it's no more expensive to run, despite the extra power.
Buyers could choose from Classic, Comfort and Style trim levels. All include front electric windows, central locking, air-conditioning and a CD stereo complete with USB and 3.5mm aux input. Comfort trim adds rear electric windows, remote central locking and a height-adjustable driver's seat, while top-spec Style brings 15-inch alloy wheels, an electric sunroof, heated front seats and a leather steering wheel.
A special ES edition came along in May 2009, complete with body-coloured wing mirrors and door handles, though this was only offered with the smaller engine. A 2011 facelift saw Comfort trim renamed Active, while the aging 1.1-litre engine was replaced by a more modern 1.0-litre offering; this was available in eco-friendly Blue guise, which is exempt from road tax. The 1.2-litre engine remained, but got a power hike to 85bhp and became more economical at the same time.
Which is the best Hyundai i10 Mk1 version?
Not the 1.1-litre version: there's nothing inherently wrong with it, but the 1.2-litre is more powerful, modern and pleasant to use, yet just as efficient as the 1.1-litre. Beyond that, get the highest trim level you can afford, but don't feel hard done by if you end up with a Classic – this version isn't badly equipped by any stretch. Go for an automatic gearbox if you must, but be aware this dents economy, saps what little performance the i10 has and doesn't really suit the car.
Running costs
Low, low, low. The 1.0-litre Hyundai i10 Blue is the real star here, with its 67mpg fuel economy and road-tax exemption, but the other engines still manage 54-61mpg and cost just £20 or £30 a year to tax – although some versions of the 1.1-litre are £110. Another reason to avoid the automatic gearbox offered with the 1.1 and 1.2-litre engines: it makes them as much as 19mpg less efficient than the manual cars and costs £110-£130 a year to tax.
As well as wallet-friendly fuel and tax appetites, few cars are cheaper to maintain than the i10. It needs a service every year or 12,500 miles, with Hyundai charging around £130 for a minor check-up and £200 for a major on cars over five years old; add about £60 to those figures for newer models.
A set of brake pads should set you back around £60 from Hyundai, while discs come in at £120 or so. New rubber for the windscreen wipers is £30, while you shouldn't pay much more than £60 for an air-con regas or brake fluid replenishment. Independent garages may well be able to undercut these costs by as much as 50%. The 1.1-litre engine needs a new cambelt every seven years or 72,000 miles and you should budget £250-300 for this job. The other engines are chain-driven, with no cambelt to replace.
Hyundai i10 Mk1: what to look out for
Hyundai hasn't issued a single recall notice for the i10 and ost of the i10's glitches are minor, but still worth knowing about nonetheless. Early models can get through brakes quickly due to a miscalibrated system (although safety is unaffected), while clutch judder is a fairly common complaint across the range – but Hyundai has a fix for this.
The switch to adjust the headlight angle can fail and buzz as it does so, while seatbelts can also produce annoying squeaks. Some taller owners find the seats are too hard and tricky to get comfortable in, while dashboard trims are easily damaged so inspect the interior thoroughly before buying.
Finally, it bears repeating that the Mk1 Hyundai i10 isn't really at home on the motorway. It's noisy, not powerful enough and – perhaps most importantly – its high stance means it's susceptible to wind buffeting, requiring a firm hand on the wheel in blustery conditions.
Alternatives
Most mainstream carmakers make a city car, so there's a lot of choice out there. The Peugeot 107, Citroen C1 and Toyota Aygo are all essentially the same underneath, so try one of these and see if you prefer it to the i10. The same goes for the SEAT Mii, Volkswagen up! and Skoda Citigo, which feel a fair bit more grown-up, but are newer models and therefore more expensive.
Check out the Mk2 Ford Ka as well (and our respective buying guide for it), but bear in mind it's more meanly equipped than the i10 and not as good to drive as Ford's reputation may have you believe. Finally, check out the Kia Picanto, which was developed in conjunction with the i10.
Verdict
For the minimal outlay the original Hyundai i10 requires, what gripes there are can be accepted. It's genuinely spacious inside, with room enough for five (friendly) adults, while the 225-litre boot is good for this class of car. True, few people will go to bed dreaming of the day they get their hands on an i10's keys, but as an economical, practical and reasonably nimble route into motoring, the Hyundai does far more things right than most of its rivals. It may be a car to buy with the head rather than the heart, but it's a convincingly good one.
When the Hyundai i10 Mk1 first went on sale, it cost between £6,800 and £9,800. Today, used examples range significantly in price, however you can expect to pay from between £1,500 to £7,000. For up to date deals on used Hyundai i10, visit our sister site Buyacar.co.uk.
Best new car deals 2020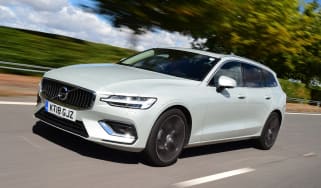 2020 scrappage schemes: the complete guide
2020 scrappage schemes: the complete guide
The UK's top 10 best-selling cars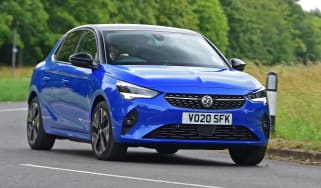 The UK's top 10 best-selling cars