Used Kia Picanto buying guide: 2013-2017 (Mk2)
The second-generation Kia Picanto is a handily-sized used car that's good value and easy to live with
The Kia Picanto has done a lot to raise the Korean company's profile in the UK. When it first appeared in 2004, it surprised many with its competence, quality and durability, even if it lacked something in sophistication. The second generation upped the ante and lent the Kia Picanto greater credibility in an increasingly competitive city car class.
We immediately liked the Picanto Mk2 when it went on sale in the UK in 2011. It looked the part, felt mature and well-appointed inside and came with the added reassurance of Kia's industry-leading seven-year/100,000-mile warranty. What's more, it also offered very good value for money.
Later five-door models have easier access to the rear seats, which helps to make the most of the space back there. The boot is a little on the small side at 200 litres, although this can be expanded to 870 litres if you don't need to use the rear seats. The steering wheel only adjusts for angle, too, but the dashboard is well organised and looks smart.
All told, the Picanto makes a thoroughly sensible choice if you're looking for a small car that won't break the bank. The fact that used values remain steady after five years on sale shows how sought-after they are.
Follow our guide for help in finding the best Kia Picanto Mk2 for you.
Kia Picanto Mk2 history
The second-generation Kia Picanto landed in UK dealers in June 2011, available only with five doors. The engine choice was either a 1.0 or 1.25-litre petrol and the latter could be paired with a four-speed automatic gearbox in place of the standard five-speed manual. In the interest of increased economy, the 1.25-litre was also fitted with an ISG stop-start system. Four trim levels were offered, named 1, 1 Air, 2 and 3.
The range was expanded to include a three-door version in September 2011, with the model designations being changed at the same time. The 1 and 1air remained, but were joined by Halo and Equinox to replace the 2 and 3. A number of special-edition Picantos have been released, the first being the City in October 2012, then the White in January 2013 and the intriguingly named VR7 in 2014.
Which is the best Kia Picanto Mk2 for me?
Despite their small size, both Picanto engines are reasonably impressive performers and don't get too noisy at speed. Neither could be called fast, but the 1.25-litre is rather peppier and more enjoyable. Examples with the 'EcoDynamics' badge enjoy the added advantage of exemption from road tax thanks to comparatively low CO2 emissions achieved with the help of a stop-start system.
Even the most basic Picantos aren't light on standard equipment, with a CD player and up-to-date safety equipment including six airbags on all models. You'll need to find a 1 Air in order to get air-conditioning, while 2 models have Bluetooth alloy wheels and a multifunction steering wheel, as well as electric rear windows and door mirrors. The Picanto 3 is very well appointed, with climate-control air-conditioning, a six-speaker stereo and automatic headlights.
The Kia Picanto is quite a sought-after car and you won't find many bargains in the classified ads. The best examples usually find their way onto dealer forecourts, so be prepared to exercise your bargaining skills. The vast majority of Picantos will have covered fewer than 12,000 miles a year, so haggle hard on any higher-mileage example unless it's priced significantly lower than one with average mileage.
Partnership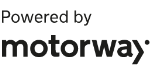 Need to sell your car?
Find your best offer from over 5,000+ dealers. It's that easy.
Automatic Picantos are rare, representing just 10% of production. About three-quarters of all Picantos have five doors, but there's no real cost saving in buying a three-door example.
Running costs, maintenance and parts
You should find any Kia Picanto Mk2 cheap to run. Even the least economical model (the 1.25-litre automatic) can return 53mpg, while 1.0-litre cars can manage 67mpg. Most models are exempt from road tax, although the automatic gearbox increases CO2 emissions to the point that it'll cost £110 a year. The highest insurance group for any Picanto Mk2 is group 10, with entry-level models falling into group 3.
All Picanto Mk2s need a service every 10,000 miles or 12 months, alternating between minor and major. The good news is that there's no cambelt to worry about changing on any Picanto Mk2, but all do need new brake fluid every two years. The engine coolant should also be changed every eight years or 80,000 miles and then every two years or 20,000 miles after that. The air-conditioning should be checked at every service and regassed as necessary.
What to look out for
The Kia Picanto is, at heart, a very simple car and should be largely trouble-free. However, it's not completely immune to mechanical gremlins. One common complaint is that the car seldom reaches its quoted fuel economy figures. In common with most manufacturers, Kia's figures are achieved under laboratory conditions and may vary a little in real-world driving.
An engine control unit software update was made available through dealers in an effort to make the Picanto less reluctant to start in cold conditions, but some owners have found it hasn't cured this issue.
The car's Bluetooth system has been patchy in some cases – it can fail to establish a link and then offers poor sound quality even when working correctly. Poor sound quality is also a complaint levelled at the Picanto's stereo. Upgrading the speakers can be a worthwhile exercise, but might be costly.
The clutch is cable-operated rather than hydraulic and adjustments are sometimes required if the biting point is too close to the floor.
The design of the rear wiper means that part of the screen isn't always cleared of water – many owners find this irritating.
Recalls
Kia has only launched one recall for the Picanto Mk2 so far, in December 2012. It saw 6,711 cars built between March 2011 and March 2012 affected, all with the potential for the handbrake mechanism corrode, leading to its failure and the car not being held safely on an incline. Those cars affected were fitted with new brake calipers and seals.
Alternatives
The Picanto Mk2 had to fight for customers against some very talented opposition, especially three closely related cars from the VW group: the SEAT Mii, Volkswagen up! And Skoda Citigo. All are inexpensive to run as well as well equipped and built with excellent attention to detail.
The three are so similar that you can pretty much choose which one you prefer the look of – although the Volkswagen tends to be the most expensive and all are pricier than the Kia.Three other closely related cars are the Citroen C1, Peugeot 107 and Toyota Aygo. All of these are now into their second generation, but examples built prior to 2014 now represent excellent value for money, while each having a different personality – the C1 focusing on fun, the 107 on comfort and the Aygo on sophistication. Again, you can choose which version you like the most based on looks as much as anything else, as all have proven durable. They lose out to the Picanto on practicality, though.
The Picanto Mk2's sister model, the Hyundai i10, was also replaced with a new version in 2014, but later examples of the Mk1 are looking good value today. Like the Picanto, the i10 is a reliable car and Hyundai also offers a strong warranty, although its five-year policy can't match the seven years of Kia's.
If you're looking for style above all else, the Fiat 500 is a much sought-after city car. It's not as practical as its rivals, with only three doors and marginal boot space, while its desirability means prices are high.
Verdict
The Kia Picanto is a very solid choice for anyone looking for fuss-free family transport for local trips and the occasional longer-distance jaunt. It's no motorway mile-muncher, but it's happy on the open road and its chunky design means you're unlikely to feel intimidated in heavy, fast-moving traffic.
With five seats and the option of five doors, it's one of the more practical cars in its class, too. You should also find it a genuinely enjoyable car to drive: its compact dimensions and well-designed chassis make it nippy and maneuverable. It's cheap to run, too.
A Euro NCAP safety rating of four stars compared to the five of some rivals was skewed by the fact that initially some European-market Picantos didn't have electronic stability control as standard. But it was on all cars sold in the UK, so there are really no concerns about the Kia's safety.
Meanwhile, any reliability concerns should be assuaged by that generous seven-year warranty, which should have a good few years remaining on many used examples. The Picanto really is a car you can buy with confidence.
Engine management light: top 5 causes of amber engine warning light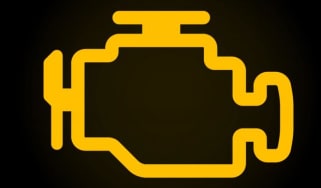 Engine management light: top 5 causes of amber engine warning light
Best new car deals 2023: this week's top car offers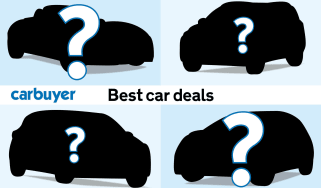 Best new car deals 2023: this week's top car offers
Tesla Cybertruck finally delivered: specs, prices and UK availability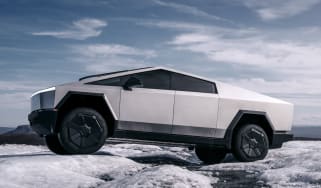 Tesla Cybertruck finally delivered: specs, prices and UK availability