Used Peugeot 3008 buying guide: 2009-2016 (Mk1)
It's not as stylish as the latest model, but for practicality and value, the original 3008 impresses
The first thing you need to work out is what the about the Peugeot 3008 actually is. The looks are slightly confusing, resembling a blend of SUV, MPV and hatchback car shapes. Beyond that split personality, however, lies an excellent family car.
There's a new model due in showrooms imminently, and since this looks set to be popular and expensive, it's worth assessing the merits of the outgoing, Mk1 3008 as a second-hand buy.
To start with, the 3008's boot is huge, at 512 litres, the car's economy is pretty decent and the driving experience is far better than you might expect, with sharp, accurate steering and little body lean in corners. Things can get a little uncomfortable when going over bigger bumps in the road, but the 3008 is no worse in this area than many cars.
Interior space up front is another strong point and the high ride height should be appreciated by both driver and passengers. Given the 3008's relatively large dimensions, adults in the rear may be surprised there isn't more legroom. However, there's more than sufficient for children of all ages, who are likely to be the main occupants sitting there.
Peugeot 3008 Mk1 history
When the Peugeot 3008 was launched in 2009, buyers could choose from a 1.6-litre petrol engine with either 118 or 148bhp, or from a pair of diesels. The diesels were far more popular options, with the cheaper and more efficient 108bhp 1.6-litre outselling the punchier 148bhp 2.0-litre diesel by some margin.
A 161bhp 2.0-litre diesel was added to the range from June 2010 while the 1.6-litre was replaced with a new version that was more efficient even though it was the same size with similar power. The 2.0-litre diesel was available only with an automatic gearbox, which is fairly smooth, but the optional automatic offered with 1.6-litre diesel is a little jerkier.
Peugeot launched a diesel-electric hybrid 3008 in 2012. It had 197bhp and four-wheel drive, and while Peugeot claimed it could do 74mpg, it was expensive to buy and few found homes. By the end of the Mk1 3008's production run, the only petrol option was a 1.2-litre turbocharged petrol engine producing 120bhp, and these models inhabit the more expensive end of the used 3008 market.
Buyers could choose from three trim levels: Active, Sport and Exclusive. All have electric front windows, air-conditioning, electronic stability control and remote central locking. Sport models also have alloy wheels, rear parking sensors and cruise control, while top-spec Exclusive 3008s come with a panoramic sunroof, automatic lights and wipers, climate control and a head-up display which beams the car's speed and other information onto the windscreen.
Peugeot also offered a few special-edition 3008s. SR trim is based on Sport but comes with sat-nav, Bluetooth connectivity, mud and snow tyres, and Peugeot's Grip Control system, essentially a sophisticated traction control system that helps out in slippery conditions. Envy trim was also based on Sport, but adds the Exclusive trim's panoramic sunroof and head-up display as well as tinted rear windows. If you can find a well-priced Roland Garros model, snap it up, as this rare trim packs in almost every possible extra, including leather seats.
Partnership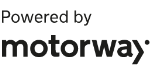 Need to sell your car?
Find your best offer from over 5,000+ dealers. It's that easy.
High-end Allure trim arrived in 2012, and this and the basic Active model became the only options as Peugeot readied the Mk1 3008 for its replacement.
Which is the best Peugeot 3008 Mk1 version?
We'd avoid Active cars if possible, simply because 3008s in Sport and Exclusive trims have a lot more kit and shouldn't cost that much more to buy second-hand.
In terms of engines, the 148bhp variant is the pick of the petrols, but opting for diesel power will give you a far greater number of cars to choose from. The 1.6-litre diesel is fairly strong, it's economical and there are plenty available, but if you do a lot of long journeys or regularly take to the motorway, the 2.0-litre diesel is worth seeking out for its extra power.
While the hybrid was too expensive to be a popular choice for original 3008 customers, its second-hand values are the opposite and make it easier to recommend as a used buy. Just be aware the heavy batteries make the suspension a little bumpier on bad roads, and expect fuel consumption to be in the low 50s, rather than the claimed low 70s.
Running costs
The original 3008 is by no means expensive to run, but don't expect it to be as cheap as the latest SUV crossovers, as engine and weight-saving technology have moved on in the seven years since the Mk1 3008 was launched.
In practice, the 1.6-litre petrol engines return around 38mpg whichever version you choose, while the diesels manage 50-55mpg – although the automatic 161bhp diesel is about 10mpg less efficient. As mentioned, the hybrid model is meant to return 74mpg, but most owners report a deficit of around 20mpg, which is pretty common for a diesel-electric car.
Road tax will cost you nothing with the hybrid, while the petrols will be £185-£230 a year. The diesels incur either £130 or £145 a year in Vehicle Excise Duty but the 161bhp model is more expensive, at £210 a year.
Peugeot initially advised that most 3008s should be serviced every 20,000 miles or two years (whichever came first), but this was revised in 2012 when annual maintenance became the norm. We recommend that, as a second-hand buyer, you book your car in for a check-up once a year.
Peugeot's 'Originals' service offers apply to cars over three years old, and put a minor service at £140, while a major one is £250. A set of brake pads will set you back £125, while pads and discs together are about £250. Replenishing the brake fluid and air-conditioning gas (required every two years) should cost roughly £50.
Peugeot officially recommends changing the 3008's timing belt once every 10 years, but most garages think this is too long and advise replacing every eight years (or every 100,000 miles). This costs £345 at a Peugeot dealer if your car is three years old or more, which is a reasonable price. It's probably worth shopping around independent garages for new brakes, though.
Peugeot 3008: what to look out for
The Peugeot 3008 has a fairly decent reputation for reliability, but it has its foibles and like any car that's been in production for a while, they're now reasonably well known.
Many issues concern tyres, brakes and wheels – but none presents a safety issue. The 3008 has a reputation for heavy pad and disc wear, with sticking callipers exacerbating the problem. Front tyre wear can also be heavy. The tyre pressure monitoring system has been known play up, though recalibrating or replacing the valves should fix this.
More tyre niggles: some cars come with a space-saver spare wheel, while others require you to make do with a can of sealant and a compressor. We recommend the former, as the latter can leave you stranded if the puncture is a serious one.
Some owners report issues with the electronic parking brake, with dashboard warning lights appearing even though the brake appears to be working perfectly well. Also, be sure to check the LED running lights work as they should, because replacing these is expensive and requires removing the front bumper.
If you hear a warning bell that sounds like a gong, this signals the car's battery is failing and needs replacement. In addition, check all buttons and switches work as they should, as electrical gremlins aren't unknown.
The Peugeot 3008 has been subject to six recalls, which is neither an impressive nor a hugely worrying number. Cars built from June to September 2009 should have had a faulty windscreen wiper mechanism fixed, while 2.0-litre diesels made between October 2009 and July 2010 will have required a potential fuel leak attending to.
Noisy rear brake callipers (caused by incorrectly tightened nuts) caused a recall in 2013, but only two cars were actually affected by this. A 'very limited number of vehicles' built in November 2011 need inspecting due to a potentially faulty weld, while problematic wiring for the driver's airbag in 3008s made from November 2012 to October 2013 should have been checked out.
Finally, diesels made from September 2009 to December 2014 were subject to another recall concerning a potential fuel leak. Most recalls should have been attended to by now, but see the DVSA's recall checker tool for more information, including pertinent Vehicle Identification Numbers.
Alternatives
The popularity of SUV crossovers means many other car makers offer a rival to the 3008. The Nissan Qashqai is the default choice for many, though prices are higher than the 3008's and isn't without its problems. Our Mk1 Qashqai buying guide has more information.
Like the 3008, the Skoda Yeti looks pretty unconventional but has a loyal following and offers excellent practicality; we have a used buying guide for the Yeti, too. Our used buying guide for the pricier but arguably more desirable Mk1 Volkswagen Tiguan should also be on your radar, and the same goes for the Mk3 Kia Sportage.
Verdict
Buyers of second-hand SUV crossovers are spoilt for choice and, while the Peugeot 3008 is not without its niggles, many owners have only good words to say about it. It's also a very practical car for families, with a driving experience that impresses more than its looks may do. The 3008's greatest asset, however, is the fact that it's significantly more affordable than many of its rivals.
When the Peugeot 3008 Mk1 first went on sale, it cost between £20,000 and £25,000. Today, used examples range in price, however you can expect to pay between £4,000 and £13,000. For up to date deals on used Peugeot 3008 Mk1s, visit our sister site Buyacar.co.uk.
Engine management light: top 5 causes of amber engine warning light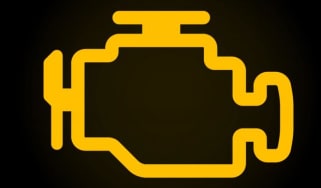 Engine management light: top 5 causes of amber engine warning light
Best new car deals 2023: this week's top car offers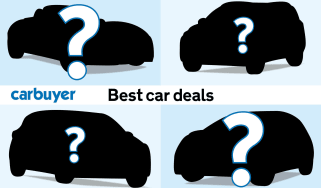 Best new car deals 2023: this week's top car offers
Top 10 best cars under £200 per month 2023/2024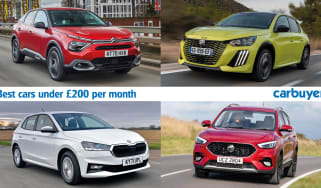 Top 10 best cars under £200 per month 2023/2024