Used VW up! buying guide: 2012-present (Mk1)
Volkswagen up! city car offers driving fun to back up its youthful looks
The VW up! was an immediate sensation when it arrived in 2012. By far the most convincing ultra-compact city car to ever wear a Volkswagen badge, it quickly established itself among style-conscious urban dwellers, picking up more than a few out-of-town fans along the way.
As the entry point to Volkswagen's wide range of cars, the cheapest up!s aren't exactly lavishly trimmed and some of the materials used inside are more durable than delightful. Four average-size adults will fit comfortably, though, along with 251 litres of luggage. Alternatively, dropping the rear seats unlocks 951 litres of load space, ideal for those twice-yearly removals runs to and from university.
Some models have a neat 'Personal Infotainment Device', and higher-spec versions verge on being genuinely luxurious. So impressive is the up! that our sister publication Auto Express said "If you want the best city car around, look no further" when it drove Volkswagen's talented baby for the first time in 2011.
Volkswagen up! history
Initially arriving in three-door form only, the up! hit UK showrooms in March 2012 with a 1.0-litre, three-cylinder petrol engine. This has either 59bhp (60PS) or 74bhp (75PS), while all cars had a five-speed manual gearbox until the five-speed automatic became available in August 2012. The five-door up was introduced at the same time.
Black and White special-edition models were offered at launch, dressed up with alloy wheels and special colour schemes. Groove up! and Rock up! specials followed in July 2013 with upgraded stereos and unique graphics. The electric e-up! was added in January 2014, costing more than £20,000 even after the Government plug-in grant.
The up! was updated in August 2016, receiving a restyled dashboard and a few subtle exterior tweaks. An 89bhp (90PS) engine became available on some models at this time, while personalisation and connectivity options were broadened.
Which is the best VW up! for me?
While some might like the wide-opening doors of the three-door, the five-door makes access to the rear a lot simpler. We recommend the manual gearbox, though – it's very smooth and the automatic isn't the best around. You can forget the up! if more than four need to travel together – there are only four seatbelts.
The three versions of the up!'s 1.0-litre petrol engine all return similar fuel-economy figures, but the extra performance of the 89bhp TSI makes it worth looking out for. Entry-level Take up! cars are sparsely equipped, but do have a two-speaker stereo, while the Move up! adds air-conditioning, remote central locking, a split-folding rear seat and electric front windows, along with height-adjustment for the driver's seat.
The High up! also has alloy wheels and heated front seats, as well as a Maps & More connected infotainment system built into its removable 'personal infotainment device', which was optional on other models. Autonomous emergency braking (referred to by VW as city emergency braking) is available on all models, too.
Prices for the up! vary according to specification, age, mileage and history, although few will have accumulated really high mileage. Even those with above-average mileage are quite sought-after, so don't expect to save much money by choosing one. The Move up! is the most common model, with more buyers opting for the range-topping High up! than the entry-level Take up! Version.
Partnership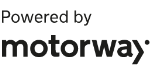 Need to sell your car?
Find your best offer from over 5,000+ dealers. It's that easy.
Three-door cars are more plentiful than five-door models, automatics are seldom seen, and the electric e-up! is a very unusual sight.
Running costs, maintenance and parts
As every up! uses a version of the same 1.0-litre three-cylinder petrol engine, all face the same 12-month/10,000-mile service intervals. A timing belt is fitted, and this needs replacing when it starts to degrade rather than at a specific date or mileage. It needs an annual inspection after its sixth year; expect a bill of up to £500 when replacement is necessary.
The brake fluid should be replaced after three years, after which it'll need renewing biennially.
What to look out for
The up! seems to be a generally robust car and faults are mainly niggling in nature. Many owners, for instance, report problems with condensation in the winter months – air-conditioning helps to keep this at bay.
The standard RCD215 radio can suffer from poor reception – an upgraded antenna can improve this. More worrying is that some owners have experienced power-steering issues, with the car pulling to one side or the steering assistance cutting out altogether.
Wear to the pedal box can cause a clicking noise from when braking, and even if a spare wheel was ordered as an optional extra when new, a jack still wasn't provided and needed to be purchased separately.
Recalls
Four recalls have been issued for the up! so far, the first two of which were for airbag faults on cars built between January 2013 and August 2014. Examples built between November 2015 and April 2016 were recalled for child-lock failure and the possibility of sunroof detachment led to the most recent recall in September 2016. This affected cars built between February and April 2016.
Alternatives
The Volkswagen up! is all-but-identical to the SEAT Mii and Skoda Citigo, and these are its closest rivals. They have the same vices and virtues as the VW, but don't offer the 89bhp engine. They do tend to carry a slightly lower price tag, though, and the Mii came in some pretty adventurous colours.
Another set of triplets worth considering is the Citroen C1, Toyota Aygo and Peugeot 108, all of which are mechanically identical. While the two French models have a very close resemblance, the Toyota has a more distinctive look and seems a little more upmarket as a result. The downside, though, is that it has the highest used prices of the three models.
Also closely related to each other are the Kia Picanto and Hyundai i10, which have the advantage of very comprehensive warranties – seven years/100,000 miles for the Kia and five years/unlimited mileage for the Hyundai. Neither car is quite as much fun to drive as the VW Group trio, but they closely match the German cars for build quality and eclipse them on standard equipment.
If it's a stylish image you're after, the Fiat 500 is hard to ignore. It's a fun car to drive and seems unlikely to ever go out of fashion, but it's three-door only with cramped rear seats, and isn't the cheapest city car to buy or run.
Verdict
The Volkswagen up! may have finished in last place in our 2017 Driver Power owner satisfaction survey, but comments from delighted owners seem to go against cold statistics. Reliability doesn't seem in doubt, either – just 2% of owners reported one or more faults during the first year of ownership.
The up! is one of those cars that can be seen as a 'budget' choice, but somehow exudes charm and won't look out of place as a second car on an upmarket driveway. In many ways, you could say it's a true reincarnation of Volkswagen's original 'people's car', the Beetle. If your budget will stretch to one of the post-2016 facelifted versions, the up! makes an even more attractive package.
Engine management light: top 5 causes of amber engine warning light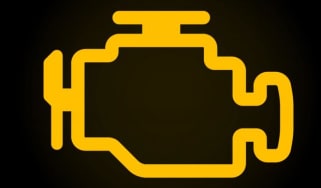 Engine management light: top 5 causes of amber engine warning light
Best new car deals 2023: this week's top car offers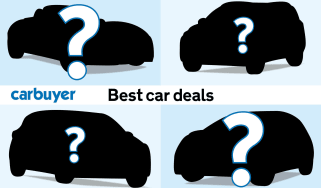 Best new car deals 2023: this week's top car offers
Top 10 best cars under £200 per month 2023/2024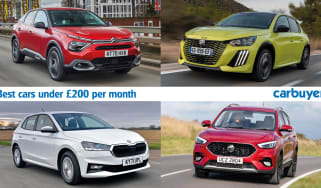 Top 10 best cars under £200 per month 2023/2024