Used Mercedes B-Class buying guide: 2005-2012 (Mk1)
The quirky B-Class was a slow seller, but makes a lot of sense as a used family car
Before the arrival of the Mercedes A-Class in 1997, the German giant had focused on saloons, estates, cabriolets and SUVs, but never the popular hatchback market. Despite mainstream manufacturers selling them in huge volumes, Mercedes concentrated on more luxurious and profitable models. And when it did turn its hand to hatchbacks with the A-Class, it was innovative, but failed to overthrow the top sellers.
Despite this, Mercedes persevered and released the B-Class in 2005 – a larger version of the A-Class, with similarly upright proportions. Again, it failed to sell in huge numbers, but that doesn't mean it should be ignored on the used market. With a spacious interior, impressive safety and low prices, the B-Class arguably makes more sense now than when it was new.
Mercedes B-Class history
The B-Class was launched in the UK in September 2005 with a range of engines, starting with the petrol B150 (1.5-litre), B170 (1.7-litre) and B200 Turbo (2.0-litre). In the diesel camp, the B180 and B200 CDI shared a 2.0-litre diesel in different states of tune. Trim levels were quite simple, with an entry-level version, SE and Sport trims.
For around £1,400, an Autotronic automatic gearbox could be fitted, and a facelift in spring 2008 added some more fuel-efficient engines along with a subtle interior and exterior makeover.
The final major changes came in June 2009, with B160 and B180 BlueEFFICIENCY models added to the petrol line-up, boasting fuel-saving technology to reduce running costs.
Which is the best Mercedes B-Class for me?
It's worth test-driving as many versions of B-Class as possible, because the engine has a big effect on how likely you are to enjoy the Mercedes. The B150 and B170 both feel quite slow, and despite the B180 CDI diesel being little faster, its added grunt suits the B-Class. Pick of the bunch is the B200 CDI, with a respectable 140bhp. It's at its best when paired with a manual gearbox – the CVT automatic isn't good to use and blunts performance.
Even the standard suspension is quite firm, so many will find the bigger alloy wheels and firmer setup of the Sport version uncomfortable. As this is a Mercedes, equipment levels were fairly high, with air-conditioning and features like a multifunction steering wheel and electric windows fitted as standard. SE trim adds alloy wheels and automatic lights and wipers, while the Sport version has the aforementioned go-faster styling additions. Every version has six airbags and electronic stability control.
Running costs, maintenance and parts
Servicing is required after 12 months or every 15,500 miles and trips to the garage alternate between minor and major services, the latter of which costs just under £350. There are no expensive cambelt changes to worry about, as the B-Class engines use a timing chain designed to last the life of the vehicle.
Expect to budget for a new fuel filter every four years (£75), an air filter every three years (£60) and new brake fluid every couple of years (£65). Fixed-price servicing is also available from Mercedes dealerships, which often includes perks like free breakdown cover.
Some parts are quite expensive, with new glass for a door mirror costing a hefty £150, while perishables like front windscreen wipers (£37) and front brake pads (£53) are reasonably priced.
What to look out for
There are several things to check when viewing and test driving a Mk1 B-Class. For a start, MPV-like proportions make it tricky to judge where the nose ends, so check the front bumper for scrapes or a poor paint finish – which could point to previous damage repaired on a budget. It's also important to look out for smoke from the exhaust when the engine starts and under acceleration. Excessive soot and a clattery engine can indicate big bills are just around the corner.
Rusty rear brakes are common, especially on cars driven infrequently, because the front brakes provide most of the stopping power. It's also worth checking that the boot release works correctly, as the rear screen washer pipe can detach and allow water to damage the electrics. Some owners also report issues with the electric central locking and windows in cold weather, but they usually just need syncing back together.
Recalls
The Mk1 B-Class has only been the subject of three recalls, compared with nine so far for the second-generation model. The first was issued in October 2008 to rectify an issue with a seatbelt buckle that could detach in an impact.
Next, a recall in September 2010 addressed a potential issue with leaking fuel tanks, before the most recent was issued in May 2012 to rectify vehicles with a potential clutch failure. Thanks to their similarities, the A-Class was also recalled for similar reasons, although in each recall only a small number of cars were affected.
Alternatives
One of the reasons the B-Class didn't sell in huge numbers was its fairly niche design, with the Volkswagen Golf Plus one of the few rival hatchbacks with a tall MPV-style roofline. If it's practicality you're after, models like the sporty Ford S-MAX or Vauxhall Zafira will be a step up, thanks to three rows of seats and ability to carry seven.
Other alternatives include the sleek Mazda5, with handy sliding side doors but a limited choice of engines, or the Renault Scenic and Citroen C4 Picasso. The latter are available with economical engines and handle well, but don't have the best reliability record.
Verdict
When it was new the Mercedes B-Class demanded a hefty premium for its upmarket badge, but failed to offer enough extra to justify its high price. Now it's been on the used market for many years, prices are far more reasonable and the B-Class looks more tempting than ever.
It might have been a confusing proposition when new – with the looks of an MPV, but less versatility – but simply think of the B-Class as an upmarket and slightly quirky family hatchback and it holds plenty of appeal. With the booming popularity of crossover models, its raised seating position and tall stance even blend in far better now than they did a decade ago.
2020 scrappage schemes: the complete guide
2020 scrappage schemes: the complete guide
Best new car deals 2020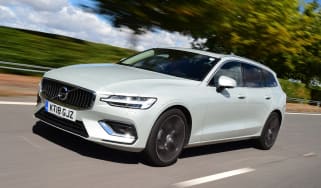 The UK's top 10 best-selling cars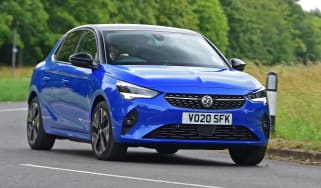 The UK's top 10 best-selling cars