Parking lights: how do they work and what are they for?
Sidelight are required by the Highway Code to alert other motorists to your presence, but what about parking lights?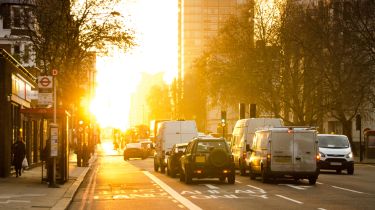 It's a legal requirement for any car to have working sidelight lights and in some situations you can be breaking the law if you don't leave them turned on. But what are parking lights, and when should you use them?
Every car on UK roads must, by law, have sidelights. These are small, low-powered lights traditionally found within either within – or separate to – the headlight assembly. These lights are designed to highlight the extremities of the car at dawn and dusk or in bad weather, when it isn't dark enough to necessitate use of the headlights. They're not intended to illuminate the road ahead, but to make your car more visible in failing light.
Are you ready for winter driving?
When the sidelights are activated, red lights are automatically switched on in the rear light clusters, along with lights to illuminate the rear numberplate.
When your car is static, with your sidelights switched on, these become your parking lights. The highway code says that these must be displayed when parked on a road or a lay-by on a road with a speed limit greater than 30 mph (48 km/h).
Some models allow you to display parking lights on just one side of the vehicle, which should be the side that's exposed to road traffic. If fitted, this feature usually selected using the indicator stalk; setting the indicators for the relevant side of the car will activate the parking lights when the key is withdrawn from the ignition. On some cars, this feature can be selected via a rotary sidelight switch, which will have positions for the parking lights on either side.
Some newer cars also have daytime running lights (DRLs) which are activated as soon as you switch on the ignition, and remain lit at any time when the sidelights aren't in use and until you turn the ignition off. DRLs were introduced after studies showed that fitting vehicles with permanent illumination provides a safety benefit during daylight hours by helping other drivers spot each other more easily. The tail lights won't be illuminated when DRLs are running, though.
Many manufacturers have adopted LED DRLs as a striking way of helping its models stand out from the crowd, shaping them to form motifs that help create a bold family identity, as well as improving safety.
How do I use parking lights?
If the vehicle you own was built before 2011 it's likely you will need to turn on its sidelights manually. To check, simply start your car's engine, ensure it's in neutral (or park if it has an automatic gearbox) and that the handbrake is fully applied, then hop out to see if the sidelights are on or off. If they are off, you'll need to either turn the lighting column stalk or a selector knob on the dashboard (usually above your right knee) to the position between off and dipped headlights.
Many newer cars have light sensors which will automatically turn the sidelights on, followed by the dipped beam headlights as the ambient outdoor light progressively dims. For this function to be enabled, the lighting control switch will need to be in the 'automatic' position, which is often marked with an illuminated 'A'.
When the sidelights are turned on, the symbol in the image below will usually appear within the instrument cluster. Sidelights must always be lit during the hours of darkness – defined in the Road Vehicles Lighting Regulations 1989 as half an hour before sunrise and half an hour after sunset.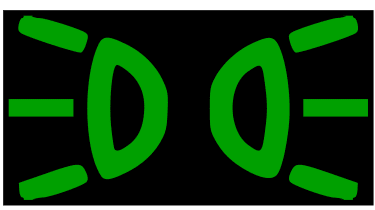 When should I use parking lights?
According to the Highway Code (section 249) all vehicles are required to display parking lights when parked on a road or a lay-by with a speed limit greater than 30mph. This makes it impractical to park on faster roads at night for extended periods, as leaving parking lights on for too long is likely to drain the car's battery.
When parked on a road with a speed limit of 30mph or less, you don't need to turn on parking lights so long as:
The vehicle is parked in a recognised parking place or lay-byIt is at least 10 metres from a junction, close to the kerb and facing in the direction of the traffic flow
It's important to note the Highway Code also states that you must not park on a road at night facing against the direction of the traffic flow, unless the car is within a recognised parking space.
The Highway Code also advises motorists to avoid parking on the road in fog unless it's unavoidable, and to leave parking lights on in this situation.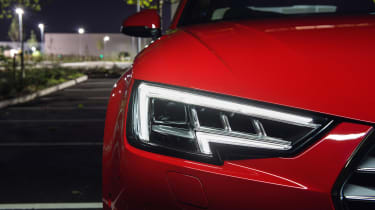 Parking lights and the MoT
It's a legal requirement that all cars driven on UK roads have a full set of working sidelights. This means any vehicle submitted for its annual (from its third birthday onwards) MoT test will fail if any of the front and rear side lights or numberplate bulbs are faulty.
We recommend following our MoT checklist a few days before its test, because replacing a bulb yourself is often a very cheap and easy task that can save you an unexpected bill at the garage.
Average speed cameras: how do they work?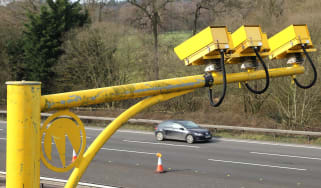 Average speed cameras: how do they work?
Top 10 most comfortable cars 2021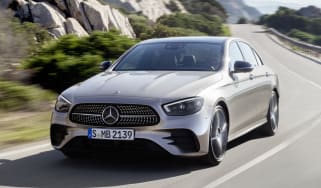 Top 10 most comfortable cars 2021
What is a V5C? Here's everything you need to know about the logbook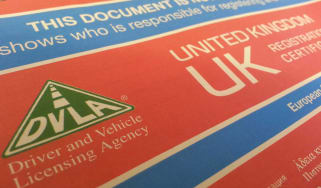 What is a V5C? Here's everything you need to know about the logbook