Most reliable classic cars: top 10
Want a classic without the headaches? Here are ten of the most reliable and usable you can buy
Owning a classic car can be both hugely enjoyable and devastatingly frustrating. While we all revel at the prospect of having something exciting waiting for us in the garage, an unreliable classic can quickly turn things sour. Not everyone wants to spend their spare time under the bonnet of a classic when they could be driving it, so in an effort to minimise potential frustration we've put together a list of some of the most trouble-free classics around.
The recipe for producing a reliable car is far from exact, however a long production run to iron out the kinks helps, as does a healthy development budget from a manufacturer who knows what they are doing. An intelligent and functional design can make a car easy to work on, while a large production run ensures that spares are plentiful and not overly expensive. With this in mind here are ten of the most suitable classic cars that can be described as genuinely reliable.
BMW E30
Combining its accumulated knowledge of small car manufacturing into one product, BMW released the E30 3 Series with a level of build quality and engineering that had once been the preserve of top level luxury cars. Thanks to the large number built, and an enthusiastic following, parts are still widely available for most models. The larger capacity six-cylinder M20 engined 323i and 325i are the most popular, providing decent performance and an engaging drive. Thanks to their hardiness many have been converted into track and drift machines, however if you can find a standard one it can be a reliable modern classic daily driver. Although altogether more specialist (not no mention expensive), the E30 M3 is also just as reliable as its more humble brethren.
Volvo P1800
Volvo has long prided itself on building solid, dependable cars, and with the P1800 the company topped its own high standards. Many cars claim to have covered massive miles without requiring major overhauls, but there is one car that has rather famously covered over 3 million miles in its lifetime. The car that lays claim to this amazing feat is an American-registered 1966 1800S. While other P1800s may not have clocked up such star ship mileages, their longevity and design integrity remains legendary. The elegant design has aged well too, and few '60s classics can offer its mix of dependable usability.
Mazda MX5
Introduced in 1989, the MX5 combined the charms of the best 1960s British roadsters and added Japanese reliability into the mix to create an extremely desirable little car that became the most successful roadster of all time. The secret to its excellent reliability, as with many of the cars on our list, is thanks to a combination of tried and tested running gear allied with constant refinements carried out over a long production life. Now in its fourth generation, the MX5 has not grown in size and complexity like so many of its competitors, instead it has remained true to its roots, providing dependable and exciting open topped motoring to all.
Saab 900 Turbo
The original Saab 900 range was introduced at the height of Saab's powers, long before General Motor's severe cost cutting saved the company while diluting its cars. They were quirky and over engineered in all the right places. Some of these early cars have been daily drivers for decades, spirited performance and practicality allied with superb reliability have helped keep them on the roads. The Turbo versions, especially the 185bhp 'Ruby' edition are now appreciating classics and as long as you carry out regular oil changes to keep the timing chains in good shape, these characterful cars will likely soldier on for many more years.
VW Beetle
Designed to be the ultimate people's car, the VW Beetle had a somewhat controversial beginning. Developed by Ferdinand Porsche at the behest of Adolf Hitler, the Beetle somewhat ironically became an icon the world over for peace and freedom. History lesson aside, one of the reasons for its enduring popularity was the fact that in terms of reliability and ease of maintenance there was little else out there to match it. When things did eventually go wrong parts were plentiful and cheap and repairs could be undertaken with rudimentary tools. It may be out of production but with over 21 million built around the world, the original VW Beetle will be with us for some time yet.
Mercedes-Benz E Class (W124)
The 1980s Mercedes E class may have initially been intended as an upmarket conveyance for the middle classes, but thanks to its seeming inability to stop turning petrol into forward momentum it was pressed into service wherever such reliability was valued. Some racked up mega miles as taxis around the globe and then when most other cars would call it a day, many found their way to Africa where they continued to provide reliable service in a variety of interesting roles. Thanks to Mercedes' years of accumulated engineering knowledge and an obsession with over engineering every component, the W124 just like its W123 predecessor can still be seen chugging around obscure corners of the globe refusing to admit defeat.
Porsche 944
A development of the VW engined 924, the 944 retained its predecessor's reliability while adding some more 'essence of Porsche' into the mix. Available with a variety of large capacity 4 cylinder engines as well as a 247bhp turbocharged derivative, the 944 has proven itself to be a practical and powerful sports car that has stood up to all manner of abuses over the years. Porsches tend to lead a somewhat harder life than the average family sedan but the 944 shrugs off such treatment. As a testament to its robustness, many ultra-mileage 944's can still be found in regular use on road and track performing to the levels one expects of such a sporting brand.
VW Golf GTI Mk1
Not content with creating the sports hatchback class, the original Golf GTI has also proven itself to be just as reliable as any other family oriented vehicle in VW's stable. Intended to replace the original Beetle, the first Golf was designed with a long, low cost lifespan in mind, quite different from many of today's built-in-obsolescence designs. Parts are still widely available and thanks to many components being based on the standard Golf, the GTI is actually quite cost effective to maintain. Add its fizzy power delivery and nimble chassis into the mix and the original GTI can be the ultimate retro daily driver. Just keep a close eye on the rust-prone bodywork, or go for the better protected Mk2 GTI.
Rolls-Royce Silver Ghost
Many manufacturers focus on their products reliability as a selling point but few put their money where their mouth is like Rolls-Royce did with the Silver Ghost. Legend goes that each car had its bonnet sealed shut at the factory. Although not true, the Silver Ghost's reliability was comprehensively demonstrated when it faultlessly completed a 15,000-mile reliability trial in 1907 without a single fault. All at a time when most cars could hardly make a round trip to the shops without requiring some sort of impromptu roadside maintenance. Incredible.
Lexus LS400
Toyota has spent decades developing an enviable reputation for reliability, many of its products complete hundreds of thousands of miles before calling it a day. Its luxury Lexus brand is little different in this respect, in fact the first car to be released in 1989 under the Lexus name, the luxurious LS400, has become legendary for its near perfect reliability record. The almost metronomic reliability of that 4 litre 1UZ-FE V8 engine and excellent build quality means that regardless of mileage these cars tend to feel as solid as the day they left the factory. Perhaps due to their somewhat restrained styling, you can regularly find LS400s trading for less than £1000.
Honourable mentions
Series Land Rover
Introduced in 1948 as a means to get the Rover Company back on its feet, the Series Land Rovers became so popular that they stayed in production until the mid-1980s. While they were extremely rugged, their claim to fame is not for being infallible but rather for being extremely easy to mend with even the most rudimentary tools. A trait that endeared them to owners in inhospitable places around the globe. Enjoying a fantastic survival rate, it's not uncommon to find original Land Rovers still in daily use.
Honda Civic Type R
The latest turbocharged Type R has yet to prove itself, but its naturally aspirated VTEC-powered predecessors have been around since the late '90s, proving time and time again that a high revving sports car can be as dependable as a vanilla family hatchback. Aside from the bulletproof engines, the rest of the Type R's running gear is just as hard wearing, with mint examples are already commanding a premium.
Average speed cameras: how do they work?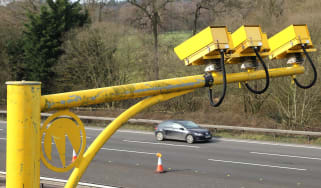 Average speed cameras: how do they work?
Top 10 most comfortable cars 2021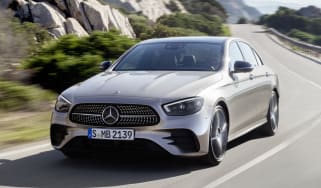 Top 10 most comfortable cars 2021
What is a V5C? Here's everything you need to know about the logbook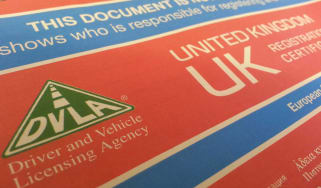 What is a V5C? Here's everything you need to know about the logbook