Collision Damage Waiver insurance - what is it?
If you're hiring a car abroad, make sure you know all about Collision Damage Waiver insurance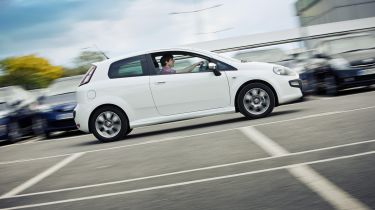 Car hire is a significant cost to consider when budgeting for time spent abroad but the advertised per-day price isn't always what you'll end up paying. There can be a number of hidden extras that you're told are absolutely necessary, which can bump the price up by a substantial amount. One of these is Collision Damage Waiver insurance (CDW), but what is it and is it worth it?
CDWs are usually covered within the hire car insurance, up to a point. They'll cover major damage and write-offs, but you'll be expected to pay an excess, which tends to be anything up to £1,000. In other words, if the damage accrued costs less to repair than the agreed excess, you'll be footing the whole bill. This excess tends to be far more than the total cost of the car hire, but you can get additional CDWs so that in effect you're insured for the excess too.
Towing with an A-frame: all you need to know
The car hire company will try and sell you their policy but it will almost certainly be more expensive than one you can buy ahead of travelling. Get a policy sorted before you go, and ignore the selling tactics of the car hire company. You might be told that the policy you have isn't valid or won't cover the excess, but this is not true. It's likely you'll also be told you'll need cover for parts like wheels, tyres and the underside of the car, but many independent policies cover all these.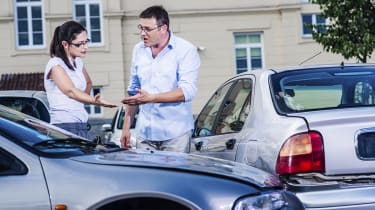 Car Hire Excess insurance
If you do buy the car hire company's extra collision damage waiver insurance, you'll have massively overpaid. Sort it before you go and you could pay around 20% of what the car hire company charges - a huge saving. Shop around and you'll find the cover for the excess for as little as £3 per day and, if you're staying abroad for much longer, you can arrange annual cover. For Europe, this can be under £50 per year. This cover is sometimes also called Car Hire Excess insurance.
If you've already bought car hire excess and the car hire company convinces you to buy theirs, you'll be paying twice for the same product. Car hire firms are also notorious for overcharging on almost everything. Take your own sat nav or use your phone for directions, for example, and you'll save a fortune at the hire car desk.
When you refuse the expensive extra cover, it seems to be normal for the car hire firm to 'pre-authorise' a fee on your credit card. This'll cover the excess if you damage the car, and any fuel costs if you haven't returned the car with the agreed amount of fuel. If you damage the car, you'll pay it, then claim back on the car hire excess insurance. Usually, the amount pre-authorised is £600 in the local currency, and you'll have to have enough on your credit card for the car hire and this fee.
If you don't have a crash, make sure to double check your credit card statement for a few weeks afterwards, so you know the company hasn't wrongly charged you. It's also important to take photos of the car before you leave the forecourt - take photos inside and out, and get photos of any pre-existing dents, scratches or marks. The company could accuse you of causing damage to the car, which'll be extremely hard for you to disprove without photos.
We'd definitely recommend buying your car hire excess insurance before you go - it'll save you a lot of money, it avoids a lot of hassle and means you're not solely responsible for the excess.
Before you go, make sure you read our extensive guide to hiring a car abroad and know all about driving rules in different countries with our guide to driving abroad.
Nissan Ariya vs Volvo XC40 vs Volkswagen ID.4 - which is best?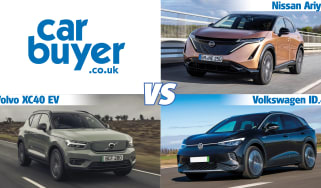 Nissan Ariya vs Volvo XC40 vs Volkswagen ID.4 - which is best?
2023 Hyundai Ioniq 5 N spotted testing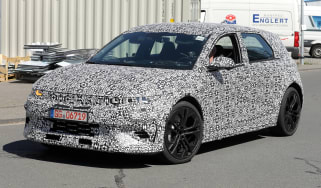 2023 Hyundai Ioniq 5 N spotted testing
Best new car deals 2022: this week's top car offers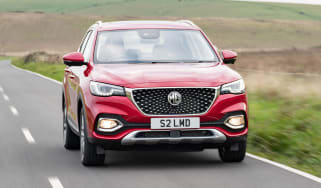 Best new car deals 2022: this week's top car offers