What's the law on towing with an A-frame?
Everything you need to know about towing a car with an A-frame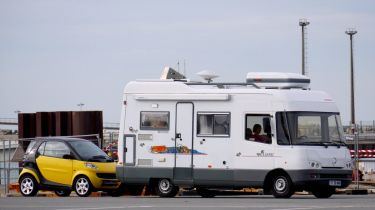 If you have a motorhome and are going on holiday to a spot in the UK with narrow local roads, you won't want to be driving around in it to go sightseeing each day. That's why owners often tow a car along with them, as they can unhook it once they're at the campsite and use the car to drive to local tourist spots.
To do this, you need an A-frame. This is a piece of equipment that allows you to tow a car on its own wheels but without the need for a person in the driver's seat. It's the type of towing you also see on recovery vehicles, helping to get broken-down cars off the motorway or to a repair shop.
But what are the rules and regulations for towing with an A-frame? In this article we'll take a closer look at everything you need to know about this specialised form of towing.
The law on towing with an A-frame
Towing with an A-frame is covered by legislation that covers towing a trailer - it is, after all, a very similar process once the car is loaded onto the A-frame and hooked up. The rules state that a trailer up to 750kg does not require brakes, although they must be functional if there are brakes fitted even if it weighs under this figure. It's not likely that a car on an A-frame will weigh less than 750kg, so the brakes always need to be in working order when towing in this way.
As long as the A-frame and car combined do not exceed 3,500kg, you can legally tow as long as the brakes work - there are multiple ways to achieve this - some A-frame systems can electrically operate the car's braking system when you press the brakes in the tow vehicle. A broken-down car isn't subject to the same rules - it's good to know there are provisions for towing cars that may have a problem meeting the regulations.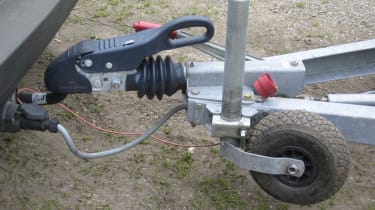 The regulations also state that the A-frame and car must allow reversing without imposing 'a sustained drag' or braking effect. As a safety precaution, the A-frame and car must also automatically brake to a stop if they become detached from the tow vehicle while in motion, the tow hitch (also known as the drawbar) must be prevented from touching the ground and the A-frame and car should retain some 'residual steering'.
Just like when towing a trailer, the tow vehicle must also be able to supply the car connected by A-frame with electricity so its road lights function correctly, including its indicators and sidelights when it's dark. While the car being towed will have its own number-plate fitted, this must be covered by the number plate of the tow vehicle when attached to the A-frame.
Driving-license requirements for towing with an A-frame
The weight of car you can tow using an A-frame is the same as your entitlement to tow a trailer, but includes the combined weight of the car and A-frame itself. In January 1997, the regulations for towing changed significantly for new drivers, becoming much more restrictive, with specific qualifications put in place for those wanting to drive heavier vehicles and tow heavier loads.
Partnership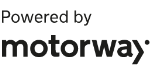 Need to sell your car?
Find your best offer from over 5,000+ dealers. It's that easy.
If you passed your test before 1 January 1997, the back of your driving licence should include the entitlements B, BE, C1 and C1E. Categories B and BE allow you to drive a vehicle weighing up to 3,500kg and tow a caravan or trailer of normal proportions.
Entitlements C1 and C1E permit driving a vehicle weighing up to 7,500kg and towing a trailer where the combined weight of both the tow vehicle and trailer does not exceed 8,250kg. The trailer also has to weigh less than the tow vehicle. The C1E entitlement should easily allow you to drive a motorhome and tow a small to medium sized vehicle on an A-frame.
If you passed after 1 January 1997, your licence will typically show that you have a category B entitlement, allowing you to drive a vehicle weighing up to 3,500kg. If you drive a vehicle of this weight you are permitted to tow a trailer of up to 750kg, while the trailer can weigh more than 750kg as long as the total weight of the tow vehicle and trailer combined does not exceed 3,500kg. While it may be possible for a hatchback, saloon car, estate or crossover to tow an A-frame and city car within this weight limit, it's highly unlikely a motorhome and A-frame would weigh under 3,500kg.
Drivers who passed their test after 1997 can extend their entitlements to include BE, C1 and C1E by undertaking training and passing the relevant tests.
Driving abroad with an A-frame
While towing a car with an A-frame (with functioning brakes and lights) is generally understood to be legal in the UK, the situation in European countries is less clear-cut. In some countries, A-frames were only ever intended for recovering stricken vehicles, and using them to tow for leisure purposes falls in a grey area. For this reason, it's necessary to ensure you comply with the law in each country you visit, and often the only way to be sure of this is to leave the A-frame at home and instead tow your vehicle on a small trailer instead.
Tips for driving with an A-frame
Small trailers can be notoriously difficult to maneuver when reversing and A-frames are possibly even trickier. If you're new to towing, it's always a good idea to head to an open, safe environment where you can practice before going on your first trip. A reversing camera can also be a fantastic asset when towing with a motorhome – particularly one with no rear windscreen.
Suitable vehicles to tow with an A-frame
The most popular vehicles converted to be towed with an A-frame include the Toyota Aygo (and closely related Citroen C1 and Peugeot 108), Smart ForTwo, Fiat 500, Mazda MX-5, Suzuki Swift and MINI hatchback. These are all well suited to the job thanks to their compact size and modest weight, while they're fun to drive at the destination and cheap to run. Necessary modifications include fitting a metal fixing point to the car for the A-frame to attach to – these can typically be removed when not in use.
Unsuitable vehicles to tow with an A-frame
If you're buying a vehicle specifically to tow with an A-frame, always discuss your planned purchase with A-frame suppliers first to check its compatibility and the cost of any necessary modifications. Some cars with traditional (torque converter) and CVT automatic gearboxes can't be towed over long distances, while some automatic gearboxes (including most with a dual-clutch design) are safe to be towed in neutral.
Heavy or large vehicles, models with four-wheel drive and newer cars with very sophisticated electronics are considered less well suited to A-frame towing if they diminish the possible size of the tow vehicle or can be damaged by prolonged towing.
If you wish to learn more on towing in general, check out our article Towing: all you need to know for more information.
Engine management light: top 5 causes of amber engine warning light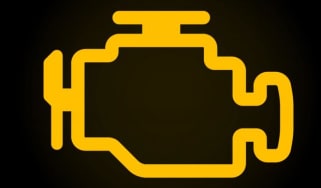 Engine management light: top 5 causes of amber engine warning light
Best new car deals 2023: this week's top car offers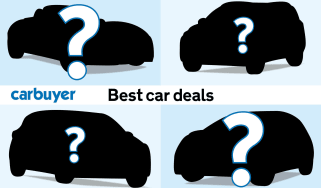 Best new car deals 2023: this week's top car offers
Swoopy new Toyota Sport Crossover Concept to take on Polestar 2 in 2025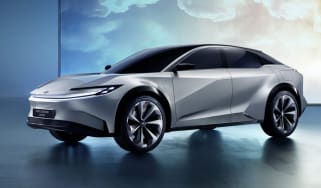 Swoopy new Toyota Sport Crossover Concept to take on Polestar 2 in 2025