Vauxhall Corsa-e and Mokka-e now £3,000 cheaper
Freshly updated electric Vauxhalls get a price cut after the government reduced the plug-in car grant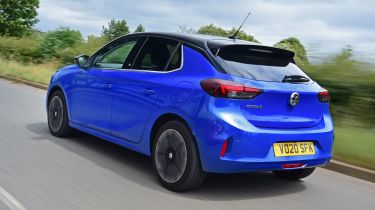 Corsa-e now starts at £25,805
All Corsa-e and Mokka-e models eligible for grant
Pair recently updated to give extra range
The Vauxhall Corsa-e and Vauxhall Mokka-e are now £3,000 less expensive. Vauxhall has adjusted its pricing after the government reduced its plug-in car grant from £2,500 to £1,500 and reduced the maximum price for eligible vehicles.
Cars must cost less than £32,000 to benefit from the grant now, and every Corsa-e and Mokka-e qualifies after Vauxhall's price cut. The Corsa-e starts from £25,805 and top-spec cars cost £29,410 after the grant, while the Mokka-e costs between £29,365 and £30,495.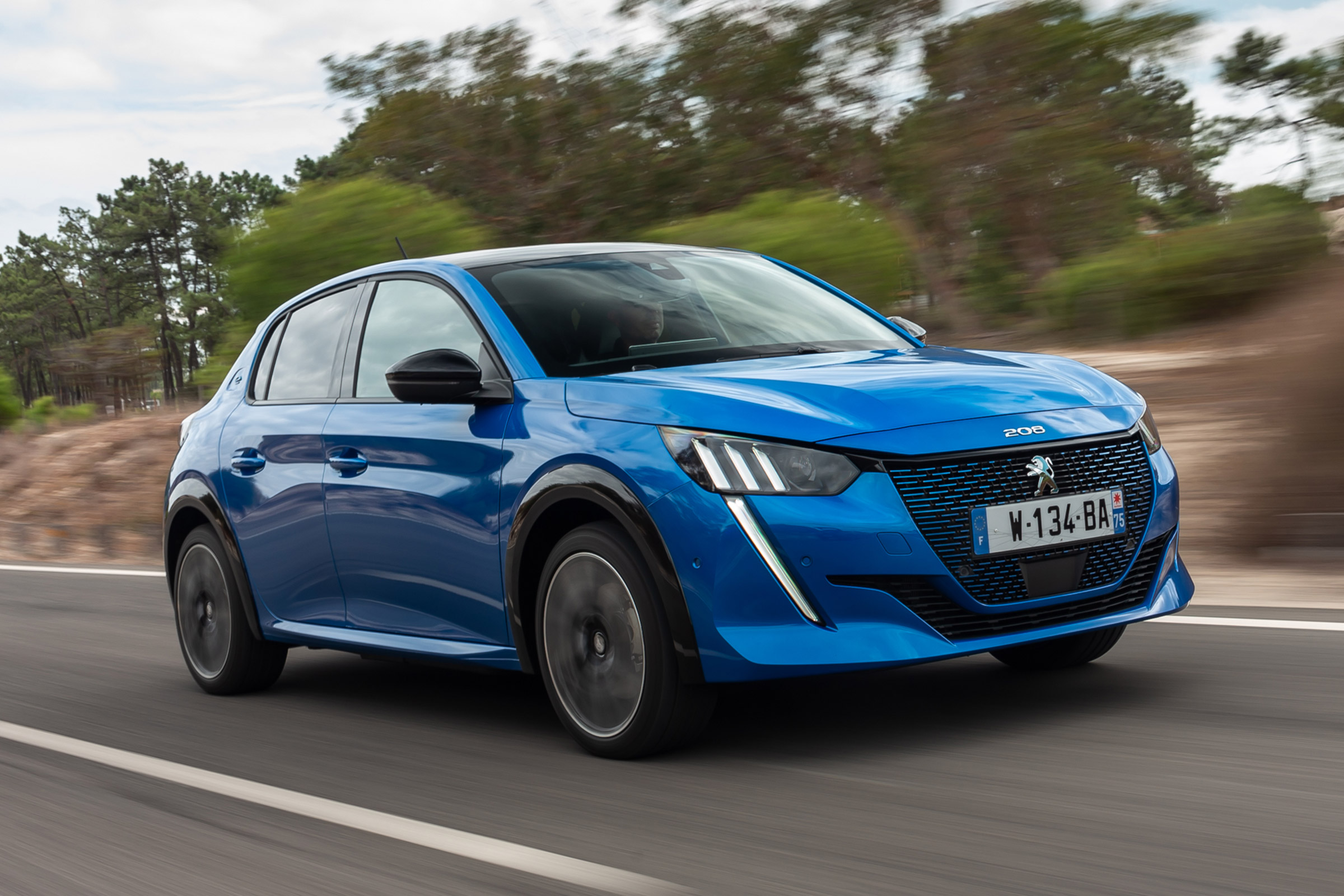 Top 10 best small electric cars 2022
It means the top-spec Mokka is only around £1,100 more than the cheapest one, so it represents much better value than before. The difference will be even smaller on a PCP finance deal. However, we wonder if these two cars could always have been cheaper if Vauxhall could knock off such a large amount from their original prices.
The brand's Managing Director, Paul Willcox, said: "Vauxhall wants to move the UK to electric motoring as quickly as possible, which is why we have committed to being an electric-only brand from 2028. In light of a further evolution to the Government Plug-in Car Grant, we have taken the decision to change our pricing policy on our all-electric Corsa-e and Mokka-e models.
"With more attainable pricing from significant reductions on both models, as well as the grant, we hope to put zero-emissions-in-use motoring within the reach of even more British motorists."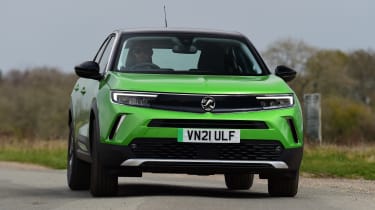 Last week, Vauxhall also announced updates to the Corsa-e and Mokka-e that give a greater range on a full charge. A new Corsa-e will now manage 222 miles between charges, up from 209, and the Mokka-e offers eight more miles than its previous 201-mile figure.
Vauxhall has fitted a more efficient heat pump, which will also help improve the cars' range figures in cold weather. A new transmission reducer has been fitted, along with tyres that boast very low rolling resistance. The Mokka manages slightly fewer miles than the Corsa because it's heavier and sits on wheels that are a size bigger.
A new 'Plug & Go' offer is available to electric Vauxhall buyers. It includes three years' servicing, an eight-year battery warranty and roadside assistance for the same duration, a home charger and a six-month subscription to BP Pulse.
The Corsa-e rivals cars like the MINI Electric and Renault ZOE, while the Mokka-e is a competitor to the popular MG ZS EV and Hyundai Kona Electric.
In January, Vauxhall is launching an electric version of its Combo van, and there will be a passenger version available too.
Read our guide to the cheapest electric cars.