New Volkswagen Amarok: specs, engines and 2022 launch announced
VW's new Amarok pickup truck shares many of its parts with the Ford Ranger and features a powerful V6 diesel engine
Based on latest Ford Ranger
Petrol and diesel powertrains
On sale later in 2022
After months of seemingly continuous teasers, the all-new Volkswagen Amarok has finally been unveiled. This new pickup model has very little in common with the current Amarok that has been on sale since 2010, and instead shares its platform with the new Ford Ranger. There will be two bodystyles to choose from – a single, or double cab – and all models sold in the UK will come fitted with all-wheel-drive.
Pricing for this new model is yet to be announced, but we expect the VW to cost slightly more than its Ford cousin when both trucks go on sale. The Volkswagen Amararok is one of a dwindling number of pick-up trucks available to buy new in the UK, with rivals including the Toyota Hilux and Isuzu D-Max.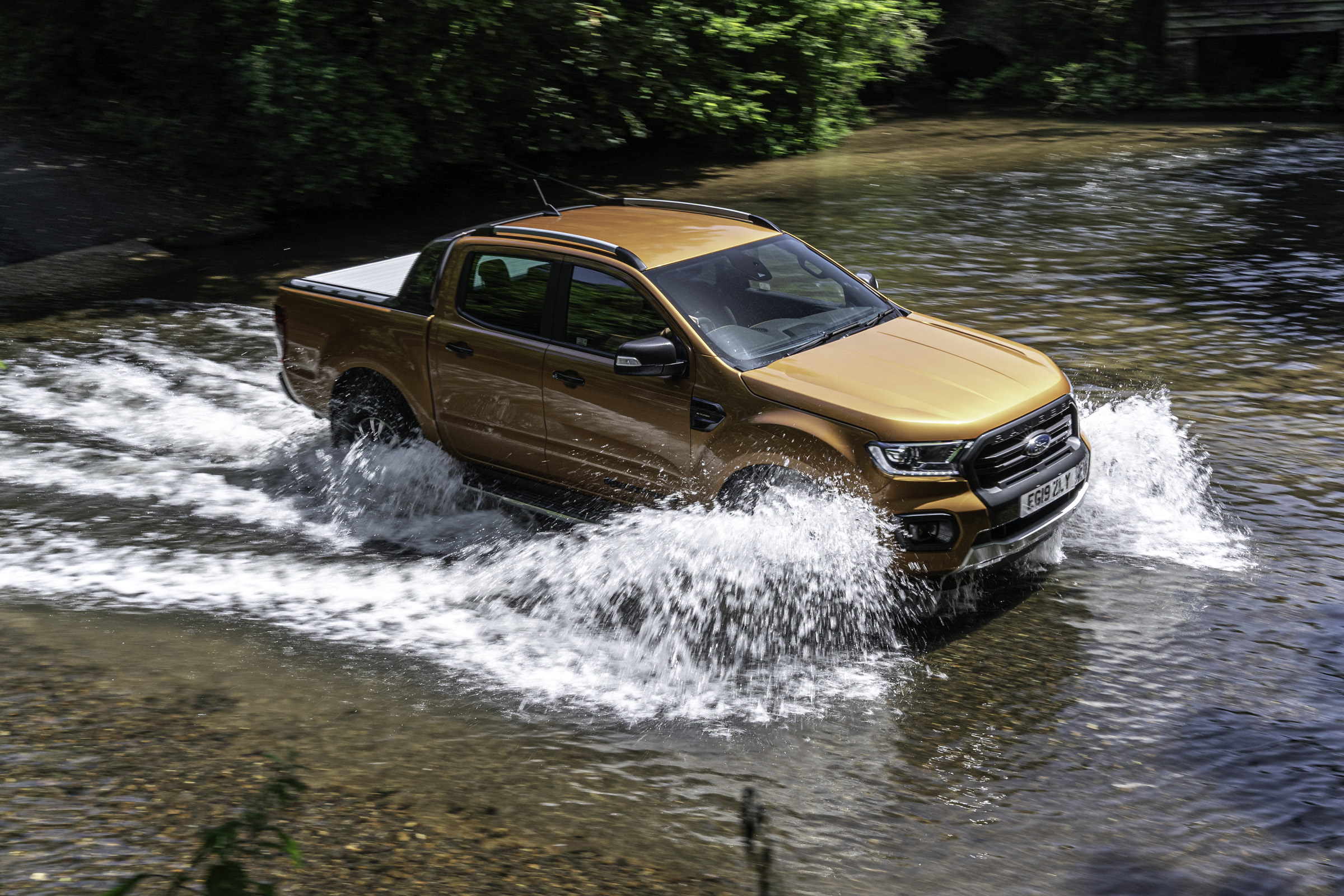 Top 7 best pickup trucks 2022
Design & exterior
Despite its all-new underpinnings, the new Volkswagen Amarok looks relatively similar to the outgoing model. There are some subtle changes: the front grille is now much slimmer and there is a new signature for the daytime running lights.
Comparisons can also easily be drawn at the rear, but this time with the Amarok's mechanical sibling, the Ford Ranger. The Amarok gets a near-identical set of C-shaped vertical taillights, which come with LED technology on higher-end models.
Despite its somewhat derivative appearance, the Amarok has actually grown in size for this second generation. The new truck is, in total, 96mm longer than its predecessor, with a wheelbase (the distance between the front and rear wheels) that has expanded by 173mm. This means that the new Amarok should be more practical, with VW stating that there should be more legroom in the rear seats of the double cab model and more space in the load bed.
Interior & technology
While the exterior of the new Amarok is reminiscent of the outgoing model, the interior is a grand departure. The most eye-catching element of the new truck's cabin is the 12-inch portrait-oriented touchscreen that comes as standard on mid-spec models and above. This is bolstered by a 10-inch digital instrument cluster, with lower-end trucks getting a smaller 10-inch touchscreen with an eight-inch semi-digital set of dials.
Elsewhere, it is clear that VW is pitching the Amarok as a more upmarket alternative to the Ranger; a smattering of aluminium-effect trim and leather-like materials on the dashboard immediately look more premium than what you'll find on the majority of pickups.
The Amarok may end up becoming one of the safest commercial vehicles on sale, thanks to its extensive suite of safety and driver assistance features. Volkswagen claims that top-of-the-range Amaroks will boast over 20 different systems such as adaptive cruise control and LED headlights with matrix technology, which can shut off parts of the high beams to avoid dazzling oncoming drivers.
Engines & powertrains
Just like the Ford Ranger, the Volkswagen Amarok will be offered with both diesel and petrol engine options. Here, there are six diesels to choose from, as well as a single petrol engine; VW is yet to confirm which powertrains are coming to the UK, but the German giant has stated that all UK models will come fitted with permanent four-wheel-drive.
For now, the entry level model is the 148bhp 2.0 TDI four-cylinder diesel, followed by the more-powerful 168bhp version. A twin-turbocharged diesel will also be available, with either 201bhp or 206bhp, depending on the particular market. All powertrains but the entry-level one come mated to a 10-speed automatic transmission; base cars instead come with a five-speed manual, with an automatic gearbox available as an option.
Topping the diesel range is a 3.0-litre six-cylinder unit which produces  either 238bhp or 247bhp, depending on the particular market. More crucially, however, this engine outputs a muscular 600Nm of torque, allowing the Amarok to tow up to 3,500kg.
Finally, there is the 2.3-litre four-cylinder petrol engine; this was once used in the Ecoboost Ford Mustang and is likely to be the least popular of the range. It will be the most powerful, however, with VW claiming an output of 298bhp.
Fuel economy figures for the new Volkswagen Amarok are yet to be confirmed, but penny-pinching pickup drivers are probably best off opting for one of the lower-powered diesels if they wish to make the most of the Amarok's 80-litre fuel tank.
Trim levels & specifications
When configuring a new Volkswagen Amarok, there are five trim levels to choose from: Amarok, Life, Style, PanAmericana and Avetura. The base-level Amarok kicks off the range with an impressive level of standard equipment for a commercial vehicle. This list includes 16-inch steel wheels, LED headlights, a 10-inch touchscreen, part-digital dials, adaptive cruise control, lane keep assist and a reversing camera.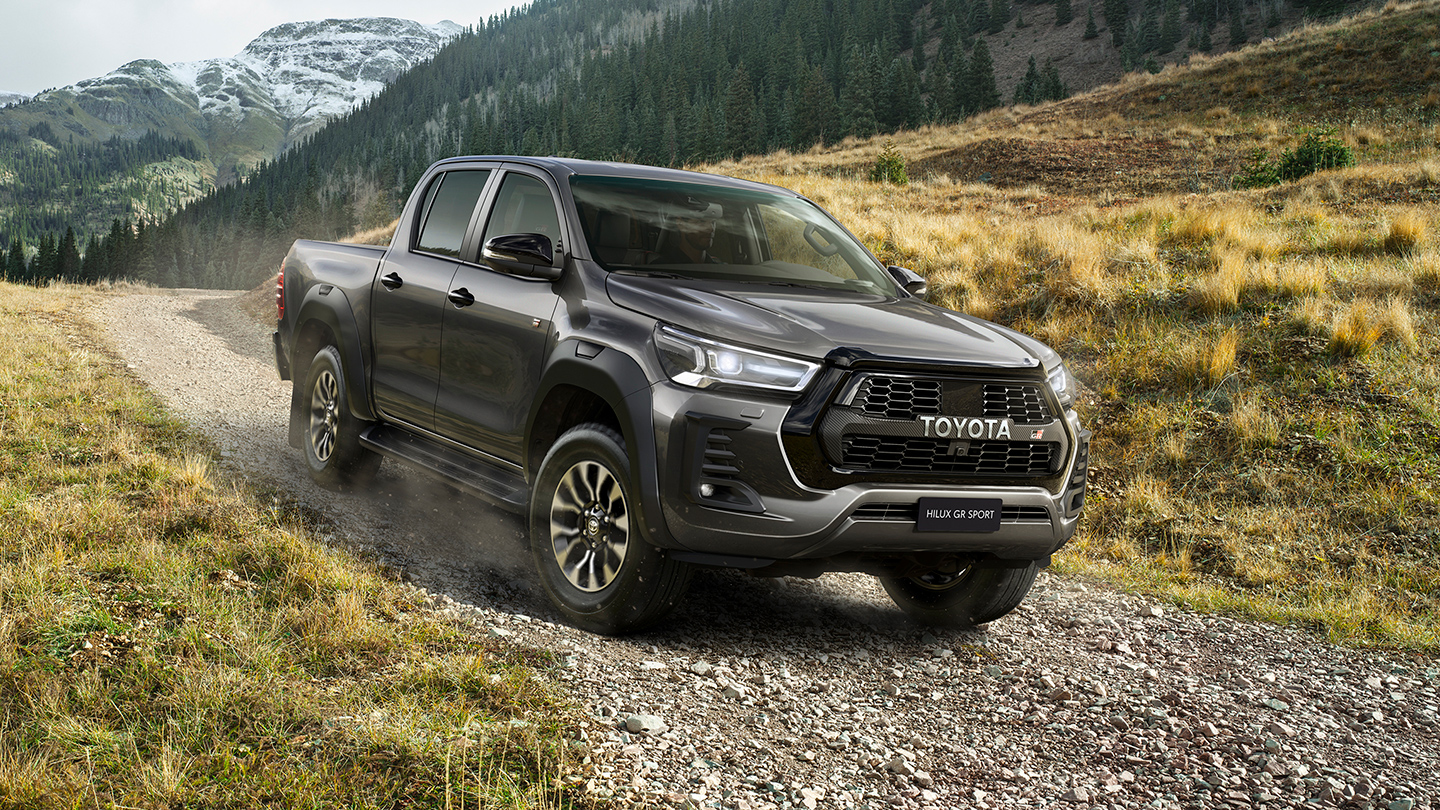 Toyota Hilux GR Sport brings rally-inspired trim to pickup range
Moving up the range, the Life model gets 17-inch alloy wheels as well as a leather steering wheel, tinted windows and integration of the tailgate into the central locking system. Mid-spec Style trucks benefit from the larger 12-inch infotainment screen and digital instrument cluster, plus 18-inch alloy wheels, LED Matrix headlights, ArtVelours suede upholstery, a heated, electrically-operated driver's seat, dual-zone climate control and blind spot monitoring.
Sitting at the pinnacle of the Amarok lineup are the PanAmericana and Aventura models. The former channels a more off-road oriented vibe , while the latter is more aimed at urban drivers. Both models get a unique X-design front bumper as well as LED taillights, leather upholstery, speed limit assist and a 360-degree camera system.
Need a load-lugger that isn't a truck? Check out our list of the cars with the biggest boots