Volkswagen Golf Estate owner reviews
"The Volkswagen Golf Estate is a very practical version of the popular hatchback. It's not the cheapest model in its class, but it's one of the best"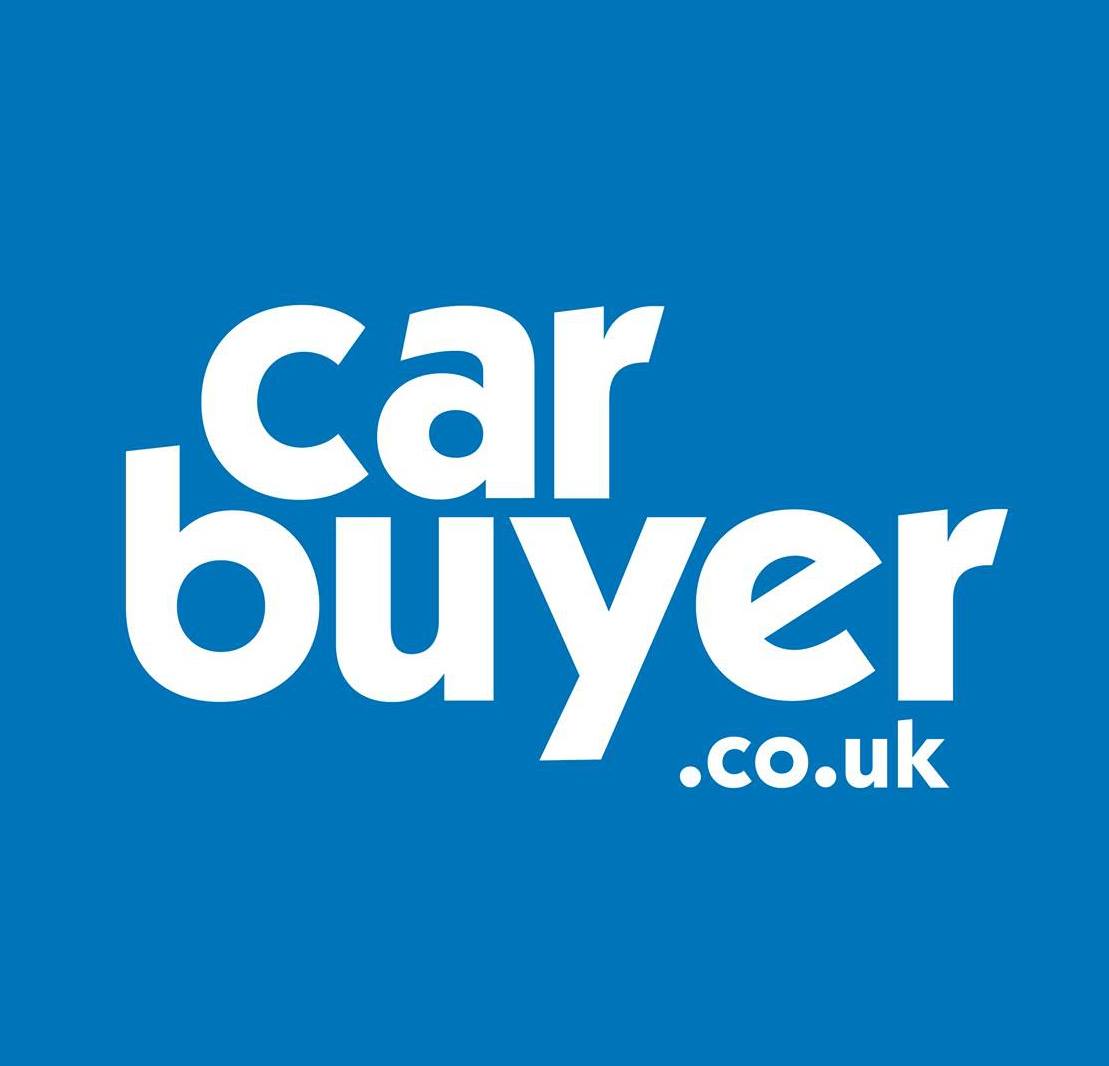 Carbuyer Rating
4.3 out of 5
Owners Rating
3.9 out of 5
71%
of people would recommend this car to a friend.
Common Problems
Engine, Gearbox / clutch, Suspension, Other (1 cases)
Suspension, Other (1 cases)
Average annual mileage
More than 20,000
Review
I've received one as my next company car. If you do motorway driving then get a Passat or if you must have a Golf then AVOID the 1.6 TDI manual. It's only a 5 speed gearbox as it's a poverty model, so the engine revs its nuts off at motorway speeds. In the first 24hrs of having the car, first impressions aren't good, the seats are uncomfortable and body control on the motorway is terrible, it's like piloting a bouncy castle. For the majority of people it'll probably be fine but if you spend your life clocking up big miles on motorways then avoid it like the plague.
I would recommend this car to a friend
Version
1.4 TSI Estate Manual 6 sp SE trim, leather, mirror pack, self parking
Average annual mileage
5,000 – 9,999
Review
First impressions of the car were excellent with good dealer prep from VW Blade UK. I went for the Pacific Blue colour which seems to suit the car well. My driving style I would say is 'relaxed' and apart from the occasional hard acceleration from T junctions the engine is quiet and relaxed. I stick to the legal limits and the adaptive cruise is brilliant for this - remarkable in fact in the way it works - I once drove on A roads for over 10 miles without touching brake or accelerator - the car did it all ( apart from change gear ). It's well built and I'm happy with the interior - the leather seats seem good so I'll be interested to see how they wear over time. Nice controls but air conditioning seems a bit weak. The mirror pack is definitely worth having and if you go for front and rear parking sensors the the auto park is a bit of a no brainer. Auto park works well but will not function if any possibility of it being unsafe so I could park where sometimes it won't. The Golf 1.4 has enough power and is ghostly quiet. On the open road, cruising is relaxed - around town peppy enough to keep up with the traffic and it cruises effortlessly on the motorway. I have Dunlops fitted and these help soak up some of the rougher British road imperfections very well. Cornering I felt is a bit less direct than the Focus but a lot of reviews suggest that so perhaps I should stop reading magazine reviews who jump from a £150,000 sports car into a £20,000 Golf. A lot of the magazine reviews seem to just test the 140bhp Golf and ignore the 122bhp version I have. The interior of the Golf is a nice place to be, the equipment level is pretty good. It is a practical estate although rear seats do not fold flat but have a slight angle to them. Lots of practical hooks and cubby holes though. Average 42mpg with best of a long run of 50 and a love of 38 round town Not so happy with minor things : Position of the power socket at the front next to the electronic handbrake I sometimes use a TOM TOM navigation device means power leads trailing. Not a sensible design at all and I can't see a way to avoid it as any modification invalidates warranty from other forum posts. No foot well lights - had them on the Focus and Volvo surprised that I miss them on the Golf but I do and omitting them seems pretty mean on SE spec. Pricing I wanted the heated front screen but couldn't stretch to the £600 so had to call a halt on the options at that point. If you don't have the tow hitch VW leave a gaping hole under the rear bumper ( not visible but there) but will happily sell you a cover for the hole they cut out for £40 - ridiculous no tow hook VW should fill the hole.
Reliability
5 out of 5
6 months ownership - no issues - took out the 5 year factory warranty so fingers crossed. No rattles - took leather option so will see how well that holds up.
Performance
Performance is good for a 1.4 petrol - ghostly quiet most of the time - rarely go able 3,000 rpm but if you need brisk progress it is there if you happy to take it to 6,000 which is not my driving style I must admit - it is a very relaxed cruiser.
Running Cost
5 out of 5
6 months main cost has been fuel average 42 low 32 - 38 round town high 50 on a trip - cannot match VW's claimed MPG though
I would recommend this car to a friend
Average annual mileage
10,000 – 14,999
Review
Excellent car. Quiet, quick enough and economical for a petrol. I bought mine nearly new from dealer and came with heated seats/steering wheel which proved useful last Winter, but I wouldn't have necessarily chosen them if I was buying new. The DSG gearbox is great most of the time, but changes can be a bit jerky especially when cold. It has plenty of room and good storage space, but the car is still a sensible size for UK roads and car parks. The dashboard did develop a rattle, but this was fixed by the dealer. The Mk7.5 infotainment system is good and works well with iphone, but does have a few annoying bugs. I don't use the VW satnav as I much prefer the iphone, so an SE specification would have been fine. Fuel consumption ranges from a low of 48mpg to a high of 59mpg, calculated correctly and slightly lower than the trip computer registers. This is the second Golf Estate I have had and both have been excellent.
Reliability
5 out of 5
No problems apart from a rattle that has been fixed.
Performance
Perfectly adequate. Quick off the mark in Sport mode which is easy to select with DSG gearbox.
Running Cost
5 out of 5
Excellent fuel economy and no expenses apart from service at 18,000 miles. Dealers are expensive though.
I would recommend this car to a friend
Average annual mileage
15,000 – 19,999
Review
I hadn't really considered the Golf estate until this latest version. It's usefully larger than the previous models and it's looks are much improved. It has more space than a lot of it's competitors but manages to appear more compact and streamlined at the same time. The cabin is the star of the show, a very pleasant place to spend time. Quiet and rattle free, light and airy, very well laid out and a nicely understated, high quality feel. This is where you easily see the premium over Ford, Skoda, Vauxhall etc. Not far off Audi standards, I would say. Everything works intuitively and is conveniently placed and is a pleasure to use. Design over 'bling' is well appreciated when you live with a car day to day. Practicality is excellent. The boot is usefully large with the rear seats in place and deceptively huge when you drop them. The levers to put the rear seats down from the boot are a great idea and the rear seat belts do net get caught up. The floor is flat and the sill is low, there are useful hooks to the sides, a 12v socket, a storage space for the rear shelf should you need to remove it and hidden storage for valuables. I came to the Golf from a no-nonsense 12 year old Passat, so at first I thought the driver 'aids' - automatic headlights and windscreen wipers, auto hold, park assist - would be unnecessary and possibly painful, but they are very well thought out, genuinely useful and it's immediately obvious how to use them. The Auto Hold feature is particularly helpful in town driving and makes this by far the best implementation of an electronic handbrake of all 6 cars that I test drove. The balance of ride comfort and handling is well judged in 'Normal' mode. Not a superstar in either discipline but perfectly respectable in both. Along with the driver aids, the light steering, fully adjustable driving position and excellent visibility this a very easy car to drive. The engine / gearbox combination is the one area where this particular Golf is not top in class. The 1.6 tdi 105 engine is willing enough but on the slow side. It doesn't have the mule kick turbo boost of previous generations of tdis, but it is somewhat more economical and a good deal cleaner and quieter. Overall, you won't be making up excuses to go for a drive, but the cabin refinement and economy will still prove satisfying in the long term. I'm getting 55mpg on a mix of journey in a fairly hilly area. I think a 6 speed gearbox would have made this car both more enjoyable and even more economical. The gear change could also be better ; it's a little notchy and very occasionally resists 1st gear. Nothing disastrous but not quite up to the high standards of the cabin and overall design. I found the dealer to be a cut above other brands that I test drove and resale values should be strong. In many respects this is all the car I will ever need. Might go for the more powerful 2.0 tdi with 6 speed gearbox next time, though.
Reliability
5 out of 5
Early days but everything is reassuringly in order.
Performance
3 out of 5
Slow, but it's sort of meant to be. MPG is very good. Gearbox could be better.
Running Cost
5 out of 5
55mpg in a hilly area. Happy with that.
I would recommend this car to a friend
Version
1.4 TSI 122 BHP SE spec
Average annual mileage
0 – 4,999
Review
1.4 TSi (122 bhp) Estate SE, manual 6 spd Extras Self park, reversing camera, leather seat, mirror pack. (41 Ave MPG my peak is 52 mpg on a run & lowest 32 in city driving). Spookily quiet engine (after my Focus diesel) with enough torque and a slick gear change making for relaxed driving. Performance is there if you need it. Ride comfort is good and handles modern pot holed roads well, on motorways with the quiet engine it is very relaxed cruising. Interior quality is good - nice touchscreen,seats comfortable, adjustable steering wheel suits most. Rear seat passengers well catered for. Estate boot good & remote flip down seats (don't fold flat) rear seatbelts don't get tangled and all the cubby holes, shopping hooks and hidden floor compartment in boot where you can store the parcel shelf means space really useful. Not as wide as my focus which is a shame. Best features adaptive cruise ( it is brilliant ), self park, rear camera and the touch screen all add to a good driving experience. Worst - placing the cigar lighter power supply at the back of the centre console - great for rear passengers not so good for wire trailing sat nav users. Seems to fog up more than my Focus on rainy days.SE well specced some options expensive & why can't you spec 140 bhp engine on SE ? An odd thing is tow bar slot under the rear bumper ( I don't have a tow bar so the slot is open to dirt and road sludge ) - VW do a clip in cover - you have to buy it as an extra- disappointing penny pinching in what is otherwise a fine car
I would recommend this car to a friend
Version
1.5-2 litre, Diesel, Manual
Average annual mileage
5,000 – 9,999
Review
I bought this car 3 weeks ago from a VW Franchised dealers as an approved used car. It is just over three and a half years old. It is quite a comfortable car and the perceived quality is good. However the reality is that this is a very poorly built unreliable car. It rattles like a old biscuit tin when on anything other than smooth roads (my test drive was conveniently on smooth roads). There is corrosion forming under the paint on the inside of the boot lid. And last night the first time it had rained since I picked it up it leaked water into the cabin through the bottom of both rear doors. Upon further examination, I pulled back the bottom of the rear doors seals and they were both perished and the was rust coming through from the seams. This car had probably been leaking since the day it left the factory. I contacted the dealer and made it clear that they needed to take action or I would pursue them to the ends of the earth. Amazingly as it was (presumably because it was within 28 days and they offer and exchange anyway) they actually offered me a full refund. I am still inconvenienced as I part exchanged a perfectly good car for this garbage. But at least it is better than selling it 6 months down the road and losing a few grand.