Aston Martin DB9 coupe (2004-2016)
"The Aston Martin DB9 oozes charisma and is a fast, utterly enjoyable car to drive."
Pros
V12 engine sound is addictive
Very fast, yet easy to drive
Classic good looks
Cons
No manual gearbox available
Interior not as modern as rivals'
Poor fuel economy and emissions
The Aston Martin DB9 coupe has looks to match any car on the road and, as a 'Grand Tourer', it's just as capable covering huge distances as it is carving through corners.
One of the best features of the Aston Martin is its V12 engine, which not only gives it jaw-dropping performance, but also sounds as good as anything else on the road. Yet when you settle down for a long-distance cruise, it's barely audible.
While you'd be hard-pushed to tell from the exterior design, the Aston Martin DB9 is starting to show its age inside. Nonetheless, it's still beautifully built and you get the kind of high-quality material you'd expect in a car that costs as much as the DB9.
Choosing an Aston Martin DB9 should be simple – all come with the same 6.0-litre engine and there are just two models to choose from, the standard car and the DB9 Carbon Edition, which gets a unique styling pack.
MPG, running costs & CO2
Not for the eco-conscious
When it comes to DB9 running costs, it's very much a case of 'if you have to ask, you can't afford it'. Fuel is consumed at a rate of 19.5mpg, while CO2 emissions of 333g/km put this car firmly in the top band for road tax – £505 a year. Having said that, the Aston's fuel economy puts it on par with other expensive large-engined GT cars, such as the Bentley Continental GT W12.
Engines, drive & performance
The DB9 is all about the driving experience
With a 6.0-litre V12 engine under the bonnet, the Aston Martin DB9 is very quick. It gets from 0-62mph in just 4.6 seconds and can go on to over 180mph. But the large engine also means the Aston is quite heavy, so it doesn't feel as agile as something like a Porsche 911 when cornering.
The Aston is still lots of fun to drive, though, and will be the better long-distance companion. Its suspension can also be adjusted for performance or comfort. There are three different settings, the hardest of which is best suited to trackday rather than road use. The car also benefits from powerful brakes that are more than a match for the engine's performance.
The interior of the Aston Martin DB9 has few rivals when it comes to quality of finish. Depending on how much you want to spend, Aston Martin can trim the cabin with wood, aluminium or carbon fibre, while leather seat upholstery is standard. But while the DB9's interior is finished with nice materials, it looks quite dated these days, having barely changed since the car went on sale in 2004.
Practicality & boot space
Competitive, but not class-leading
The Aston Martin DB9 has plenty of space up front and all models get power-adjustable seats with a huge range of adjustment. The rear seats are cramped and only really suitable for children, but many owners use them to store extra luggage.
The DB9's boot capacity suffers due to the car's sweeping lines – it can hold 227 litres, or 187 litres if you go for the Volante convertible. The Mercedes S-Class Coupe (top-of-the-range versions of which rival the Aston Martin) is much more practical. It offers 358 litres of luggage capacity, but lacks rear seats altogether.
The price you pay for the Aston Martin's hand-built status is that the car's reliability isn't always as good as models that use more sophisticated and modern manufacturing techniques. However, the DB9 design is more than 10 years old now and there's a good chance that most problems will have been ironed out. Although it's built by hand, under the metal it shares parts such as its brakes, gearbox and electronics with more mainstream cars, so they should prove reliable.
Partnership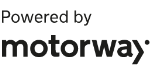 Need to sell your car?
Find your best offer from over 5,000+ dealers. It's that easy.
The Aston Martin has never been independently crash-tested by Euro NCAP, but it comes with multiple air bags and electronic stability control as standard and should hold up well in the event of a crash.
Price, value for money & options
Good compared to rivals, but could do with more kit
The Aston Martin DB9 is an expensive car, but if you're looking for a fast V12-engined GT, the only real alternative is the Mercedes SL65 AMG, which is much more expensive and lacks the prestige of the Aston Martin badge. Although the Mercedes is quicker and more sophisticated than the Aston, many will prefer the simpler approach of the British car. The DB9 is also likely to hold its value much better than the Mercedes.