Mercedes S-Class Coupe (2014-2020)
"The Mercedes S-Class coupe offers an excellent blend of performance, handling, luxury and style"
Pros
Effortless performance
Very well equipped
Room for four
Cons
Will depreciate massively
Expensive to buy and run
Poor rear seat access
While the Mercedes S-Class is often regarded as the finest luxury saloon you can buy 'off the shelf' at your nearest dealer, the two-door coupe version makes a statement all of its own. Having just the two doors shows practical considerations aren't really what the S-Class Coupe is about – this car is all about indulgence.
It's not without rivals – in fact, the pool of alternatives is ever-growing. The Bentley Continental GT, Aston Martin DB11 and Maserati GranTurismo appeal as languid, relaxing cruisers, while the Aston Martin V12 Vantage, Mercedes' own AMG GT and endless iterations of the Porsche 911 serve up big power and driver appeal for similar money.
The S-Class received a gentle update for 2018 to keep it in line with the latest Mercedes look and the Coupe was given the same subtle visual tweaks as its four-door sister model. They include eye-catching OLED rear lights and bigger, hungrier-looking front air intakes. The Mercedes-AMG S 63 S also gained a 'Panamericana' vertically slatted grille, which recalls the look of historic racing cars from the brand.
Like the Porsche 911, the various S-Class Coupe models aim to satisfy different customer demands, becoming more focused on sportiness as you progress up the price list. Also like the Porsche, many will be more than happy with the entry-level version – the S560 coupe isn't exactly lacking in performance. In fact, it manages 0-62mph in just 4.6 seconds.
The Mercedes-AMG S 63 S is even more powerful. Its engine is used in some Aston Martins, which would never be allowed if it wasn't appropriately potent, and its 604bhp rather drives this point home – as does a 4.2-second 0-62mph time. Meanwhile, those for whom eight cylinders aren't enough can still choose the S 65, with its 630bhp V12.
Performance clearly isn't in short supply, then, but there's far more to the S-Class Coupe than simply going fast. It's every bit as sumptuous inside as the saloon and barely less accommodating in the rear seats. Some will think it disappointing that the saloon's dashboard is carried directly across to the coupe, but others will be delighted that said dashboard should be so pleasing to use and look at in the first place. Nobody, meanwhile, will be disappointed by the level of equipment, which is unashamedly lavish.
It's as good looking outside as it is inside, too. Where expensive Mercedes coupes of the past typically looked more impressive than attractive, the latest S-Class Coupe is genuinely elegant: from its assertive snout to its broad hips, it exudes power.
While this behemoth of a car naturally struggles to match the agility of the lighter Porsche 911 and Aston Martin Vantage, it's still remarkably fleet-footed considering its incredible ability to cover long distances without a hint of fatigue setting in among passengers or driver. It really is a car that does everything you'd want from a coupe – even its huge price doesn't seem outrageous when you consider its breadth of talent.
Partnership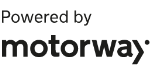 Need to sell your car?
Find your best offer from over 5,000+ dealers. It's that easy.
The only possible stumbling block is that of cachet – the S-Class Coupe is still 'just a Mercedes' against the allure of the more emotionally charged Aston Martin and Maserati badges. This also has an effect on residual values – you can expect a car from the famous British marque to retain more value after three years than one bearing the three-pointed star.
If it came to singling out a specific version as 'best-value' S-Class Coupe, it would be the over-achieving S560, but it's the more expensive S 63 that best demonstrates what it's capable of.