Mercedes S-Class Cabriolet (2014-2020)
"Put simply, the Mercedes S-Class Cabriolet is one of the finest four-seat convertibles on sale today. Luxurious, fast and comfortable, it's a very impressive car"
Pros
Fast and comfortable
Luxurious interior
First-class tech
Cons
Tiny boot
Steep running costs
Two relatively small back seats
Seeing as the Mercedes S-Class Cabriolet is based on the superb Mercedes S-Class Coupe, it comes as no surprise that it's also an excellent car. It's fast, stylish (both inside and out) luxurious and comfortable.
There are only three versions of the Mercedes S-Class Cabriolet available – the 'entry-level' S500, the barnstorming AMG S63 and the truly bonkers AMG S65 version. The S500 uses a twin-turbo 449bhp 4.7-litre V8, while the S63 uses a 577bhp twin-turbo 5.5-litre V8. Topping the range is the ferocious S65, powered by a twin-turbo 6.0-litre V12 that produces a massive 624bhp. The S500 comes with a nine-speed automatic gearbox, the S63 a seven-speed dual-clutch automatic and the S65 a traditional seven-speed automatic.
All versions are rapid, with the S500 managing 0-62mph in 4.6 seconds, the S63 in 4.2 and the S65 in 4.1. They're all electronically limited to a top speed of 155mph, although adding the AMG Driver's Package to either the S63 or S65 raises this to 186mph.
Unsurprisingly for a car that weighs more than the already-hefty S-Class Coupe and is powered by large petrol engines, running costs for the Cabriolet will be steep. At best, the S500 will return around 33mpg, while the S63 and S65 AMG models officially manage around 28 and 24mpg respectively. CO2 emissions are 204, 237 and 279g/km for the S500, S63 and S65 respectively, equating to respective annual road-tax bills of £295, £500 and £515.
As you might imagine, no S-Class Cabriolet is exactly sparsely equipped. The interior comes swathed in leather across the range, while you also get a tonne of gizmos as standard. These include LED lighting all round, DAB radio, sat nav, Bluetooth connectivity, power-adjustable front seats with a memory function, heating and cooling for the front seats, two-zone climate control and even heated rear seats. Go up to S63 and S65 AMG models and you get even more standard equipment.
In terms of safety, we are very confident in the S-Class, despite the fact that Euro NCAP hasn't crash-tested any of the S-Class family. There's loads of standard safety equipment and a whole host more on the options list. As well as the obligatory stability control and anti-lock brakes, you also get loads of airbags, a system for detecting if you're tired at the wheel (and recommending a stopping place if necessary) and a collision prevention assistance system that can help avoid a crash by automatically applying the brakes.
There's also crosswind assistance – a system that helps keep you in your lane if there's a sudden gust of wind. As well as all this, you also get rear ISOFIX child-seat mounting points in the rear seats, a tyre-pressure warning system and road-sign recognition software.
MPG, running costs & CO2
There's no doubt the Mercedes S-Class Cabriolet will cost a pretty penny to run
Running costs is not an area in which the S-Class shines. Even the most efficient S500 version has a twin-turbocharged 4.7-litre V8 petrol engine producing nearly 449bhp. According to official figures, it'll return around 33mpg, although we'd be surprised if you get anywhere near that in the real world – mid-20s is likely to be more achievable. This equates to CO2 emissions of 197g/km, which mean an annual road-tax bill of £295.
Partnership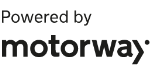 Need to sell your car?
Find your best offer from over 5,000+ dealers. It's that easy.
Move up to either of the AMG models and costs get even more eye-watering. The 577bhp AMG S63 will only return around 28mpg (which is, again, a somewhat optimistic figure) while CO2 emissions of 237g/km mean a £505 tax bill every year. At the top of the range, the AMG S65 and its 624bhp twin-turbocharged V12 will, according to official figures, manage around 23mpg (mid-teens are more likely). CO2 emissions of 279g/km for this model mean you'll be liable for £515 road tax every year.
We wouldn't recommend any of these as a company car, as even the most efficient S500 sits in the 35% Benefit-in-Kind (BiK) company-car tax bracket, while the two AMG models are in the top 37% range. The car's high purchase price will also inflate these contributions to painful levels.
Like all Mercedes, the S-Class Cabriolet gets a three-year/unlimited-mileage warranty, but expect maintenance – especially changing brakes and tyres – to cost plenty. Insurance costs will also be high, despite the extensive crash-prevention technology on board – purely because this is such a desirable car and there's a higher risk of damage or theft associated with soft-top cars.
Also, don't forget that big, luxurious and powerful cars like this tend to depreciate heavily as well. On the bright side, if you can't afford one now, this S-Class Cabriolet could represent a bargain on the used market in a few years.
Engines, drive & performance
The Mercedes S-Class Cabriolet is very fast, great to drive and has a superbly comfortable ride
As you'd expect from any car wearing the S-Class badge, the Cabriolet rides exceptionally comfortably. Whether you're blasting down the motorway or trundling around town, the suspension soaks up bumps with ease and – with the roof up at least – it remains exceptionally quiet inside, allowing you to make serene progress.
Drop the triple-layer insulated fabric roof, however, and even with the power-operated wind deflectors in place, you'll notice a fair bit of buffeting – especially at high speeds – and it gets pretty noisy, too.
You may not expect such a big, heavy and comfortable car to handle that well, either, but it's an accomplished car to drive. The steering is direct and accurate, while body lean is well controlled during hard cornering. Ultimately, there's no hiding the car's size and weight but it's a competent performer nonetheless.
Whichever model you go for, you won't be left wanting for performance. All three version do 0-62mph in under five seconds, with the 449bhp S500 taking 4.6, the 577bhp S63 taking 4.2 and the 624bhp completing the sprint in just 4.1 seconds. All three are limited to a top speed of 155mph as standard, but if you go for one of the AMG models, you can increase this to 186mph by speccing the AMG Driver's Package.
The nine-speed automatic gearbox is smooth, though the car's weight means it does occasionally kick down on the motorway to keep the engine in its sweet spot. in general, however, the engine is very quiet unless you really want to push it.
Interior & comfort
With a sumptuous interior and incredibly smooth ride, the Mercedes S-Class Cabriolet feels imperious
If you're after a luxurious four-seat convertible, the two things it has to have are a luxurious and technology-laden interior and a cosseting, comfortable ride. We can confirm the S-Class Cabriolet delivers in spades on both fronts.
All models get sumptuous, leather-upholstered seats, with those in the front benefitting from both heating and cooling, while rear-seat passengers have to 'make do' with just heating. Just about everything is power-adjustable – including the steering wheel – so finding the perfect driving position and getting comfortable is easy. If you lower the roof (which takes about 20 seconds) there's a bit of buffeting and noise at high speed but otherwise the car is relatively peaceful.
As you'd expect of a Mercedes costing as much as the S-Class, the fit and finish of the interior is very high quality. As well as the soft leather seats, there is metal switchgear, wood veneers and LED ambient lighting that can be adjusted for colour and brightness.
Loads of kit comes as standard as well, including twin 12.3-inch screens that display the instruments and infotainment system. There's also the usual gizmos like DAB radio, Bluetooth, sat nav, intelligent LED lights all round and two-zone climate control.
Step up to the AMG S63 model and you get a 590-watt, 13-speaker Burmester stereo, an automatic parking system, soft massaging front seats, Napa leather upholstery, keyless entry and go, as well as Swarovski crystals in the headlights. At the top of the range, the AMG S65 comes with heated armrests and a heated steering wheel, as well as an even more powerful 1,590-watt Burmester stereo, a night-vision camera, pleasantly scented air-conditioning and even softer Napa leather.
The options list is long and very expensive, so be careful. Basically, if you pay Mercedes enough money, it'll add just about anything you ask for to your S-Class. None of the official options are really essential but if you're buying the S500 it is worth adding the Premium Pack, which includes massage and climate seats, neck-level heating, an upgrade to the Burmester stereo and 20-inch AMG alloy wheels.
Practicality & boot space
The Mercedes S-Class Cabriolet is one of the few true four-seater convertibles out there
No other big four-seater convertible this side of a Rolls-Royce Dawn offers as much space inside for four people as you get in the S-Class. Even with all seats in use, everyone has plenty of room, although with the roof up, it can feel a little claustrophobic in the back due to the small rear windows and screen.
With the roof off, getting in and out of both the front and the back is a cinch (although the long doors might make it tricky in a tight parking space) thanks to wide doors and front seats that slide forward automatically to help with access.
Inside the car, the central armrest cubby is deep and there's two-level storage in front of the wheel to control the infotainment system, including two cup holders and a tray big enough for a smartphone. The car's door bins are large with second smaller bins hidden behind wood veneer panels.
Considering the overall size of the S-Class Cabriolet, the boot is actually pretty small. It's a useful square shape but there's a shelf that has to be positioned low if you want to put the roof down and the opening is narrow.
Reliability & safety
Great reputation for reliability and tonnes of safety kit mean the Mercedes S-Class Cabriolet should be dependable and safe
Although there isn't any concrete reliability data for this specific car yet, we do know that Mercedes has been upping its reliability game in recent years, following a bit of a wobble in the 2000s.
In our 2016 Driver Power customer satisfaction survey, the brand finished 12th overall out of 32, which is pretty good, but a reliability result of 22nd is a little more concerning. That said, most of the components used in the S-Class Cabriolet are well proven in the S-Class saloon, which has been on sale for a while now. The car certainly feels reassuringly solid, to the point it almost feels handmade.
You shouldn't be concerned about safety, either, despite the fact that Euro NCAP hasn't crash-tested the Cabriolet, as it's not a big-selling model. It's certainly not lacking safety kit: as well as the mandatory stability control, traction control and anti-lock brakes, you also get an emergency braking system, a multitude of airbags, tyre-pressure monitoring, road-sign recognition software and a system that can detect if you're too tired at the wheel and suggest somewhere to stop for a rest. There's also an automatic system for keeping the car stable in strong crosswinds, as well as ISOFIX child-seat mounting points in the back.
Price, value for money & options
The Mercedes S-Class Cabriolet is undeniably expensive, but feels worth it
We won't deny that the Mercedes S-Class Cabriolet is an expensive car to buy and run. Even the cheapest version starts at over £110,000, while the priciest model will be banging on the door of £200,000 once you've added a nice paint job and some alloy wheels.
But if you compare it with its biggest rivals – the Bentley Continental GT Convertible and Aston Martin DB9 Volante – you'll see that neither offers such a fantastic balance of luxury, performance, comfort and space. The S-Class is a proper four-seater, while the Aston's and Bentley's rear seats are more occasional affairs than the Merc's. Both rivals are more expensive than the Mercedes and not as well equipped, either.
Granted, the DB9 will soon be replaced by the DB11 and is slightly more exclusive than the Mercedes, but the Bentley suddenly doesn't feel as good a proposition next to the S-Class (which we also think looks better, but that's a matter of taste). It's therefore reasonable to suggest that the S-Class Cabriolet represents good value for money compared to its rivals.
The options list is another matter, however – it's very long and very, very expensive. There aren't many items that we'd recommend, as the car comes so well equipped as it is, but the Burmester stereo is excellent, so if you're an audiophile, it's worth upgrading.