New DS 7 revealed, drops Crossback name
The DS 7 Crossback changes its name to simply DS 7, plus it gets new tech and a updated look inside and out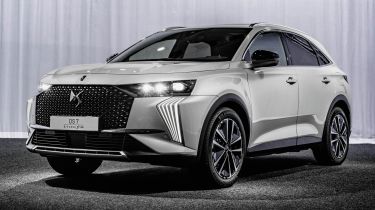 Almost exclusively plug-in hybrid
New range-topping model
Upgraded infotainment
This is the new DS 7, an updated version of the DS 7 Crossback that has had a makeover and a name change to keep it fresh. It's an upmarket SUV with more tech than before and a new plug-in hybrid model with up to 355bhp. Rivals include the Audi Q5 and BMW X3, but DS is hoping to steal a march on its competitors with a range that is heavily electrified.
The new model has a slimmer set of LED lights than before to give it a more aggressive look, plus there's a larger front grille and different rear lights, plus the boot lid and badge are updated as well. The Crossback logo is gone - the car's name has changed, after all - and there's more emphasis on the DS Automobiles logo instead.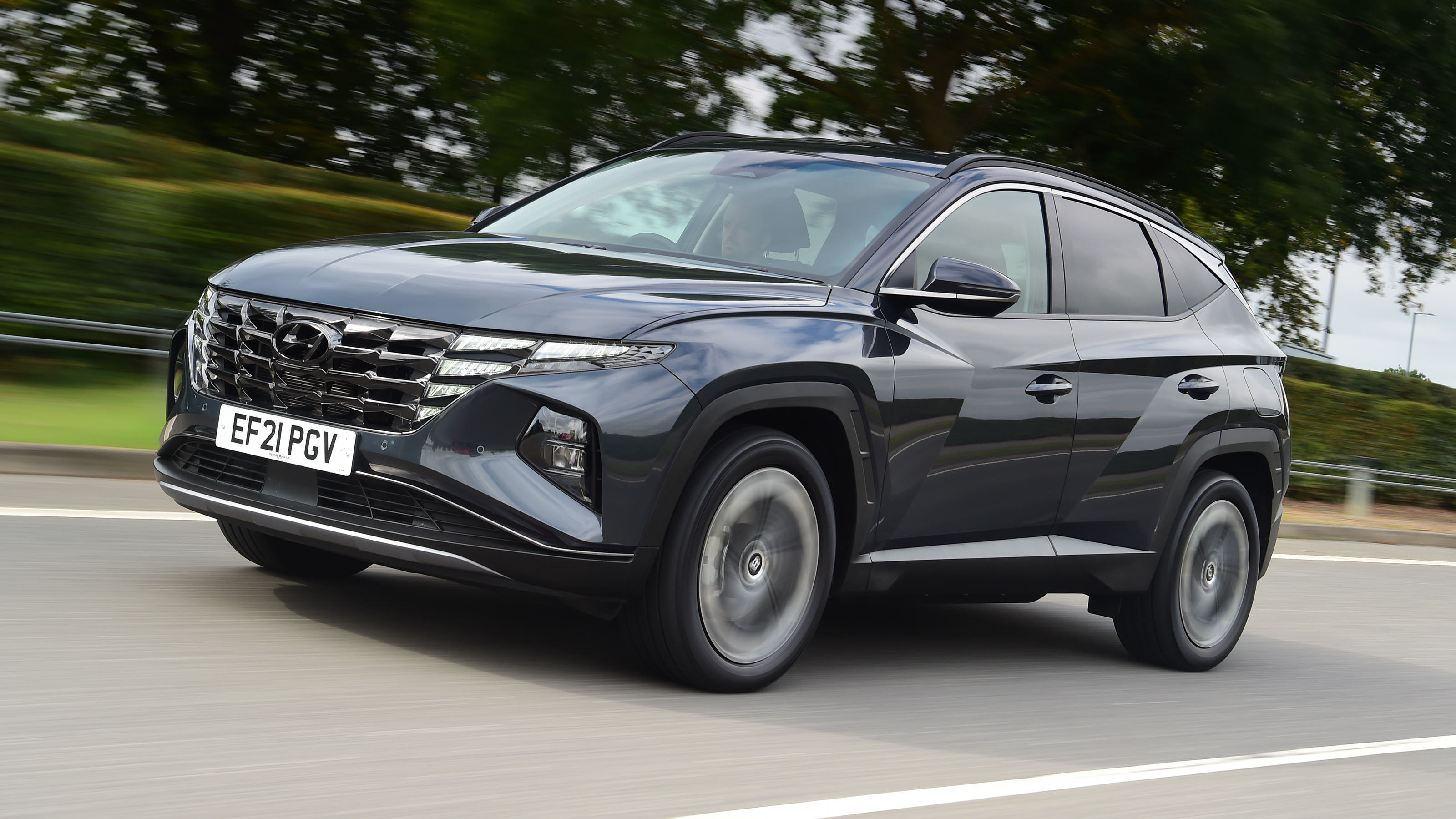 Top 10 best 4x4s and SUVs 2022
New wheels, including aerodynamic 19-inch alloys and 21-inch items on the top-spec plug-in hybrid model, will be available too. The new LED lights have extra functions and are more powerful and, according to the car maker, more useful.
New leather upholstery is available inside the new DS 7, plus there's ambient lighting and some other features that are available for the first time on this new model. The interior hasn't changed too much, although there are new materials, including white leather ('Pearl Grey'), plus the infotainment set-up has also been refreshed.
There's a new 12-inch touchscreen with revised menus that DS claims is easier to use. The system is made up of customisable widgets to allow you to quickly access your commonly used features. There are higher-resolution cameras to help with parking, plus wi-fi phone connectivity. The 12-inch digital instrument display behind the steering wheel has refreshed graphics too, while the plug-in hybrid models get a unique display that shows how the car's energy is being used.
Celebrating the launch of the facelift, the flagship plug-in hybrid gets a new La Premiere launch edition trim level. Compared to the Opera specification, it adds gloss black exterior trim and badging, exclusive 21-inch alloy wheels and a choice of four colours. It will only have a limited production run.
New DS 7 engines
The DS 7 is available with a range of plug-in hybrid powertrains, and these models are identified by their E-Tense badging. A new version has been added to the range, the E-Tense 360, and the petrol-only PureTech 180 will no longer be available.
The DS 7 E-Tense 225 is the least powerful, but still has 222bhp in total thanks to a 178bhp petrol engine and a 108bhp electric motor. This version has an eight-speed automatic gearbox and is front-wheel drive only.
Then there are 296bhp and 355bhp versions of the E-Tense as well. These models are both four-wheel drive and use a 197bhp petrol engine with two electric motors (108bhp and 110bhp respectively).
Tuned by DS Performance, the most powerful version should offer a sportier driving experience as well as greater straight-line speed. It sits 15mm lower, has a wider track (the distance between each wheel) and gets huge front brakes with upgraded calipers. The powertrain, which is very similar to the one fitted in the closely related Peugeot 508 PSE, enables a 0-62mph time of just 5.6 seconds. This makes it a large, heavy SUV that can outsprint many hot hatchbacks and sports cars. 
The plug-in hybrid models have also been updated with a new 14.2 kWh battery that brings around 40 miles of driving range on electric power alone. Using a home wallbox charger it takes about two hours to charge up.
There are some pure petrol models available outside Europe, although the only other version available here will be a 128bhp diesel called the 130 BlueHDi. This engine is carried over from the pre-facelift model, but isn't a highlight of the line-up; it should be the least expensive option, though.
The new DS 7 will make its public debut in September 2022, and orders are already open for the updated SUV. Expect it to cost slightly more than the current DS 7 Crossback range, which starts from around £36,000. The top-spec plug-in hybrid is likely to cost around £60,000.
Read our guide to the best hybrid SUVs and check out the cars with the best interiors.