2023 Hyundai Ioniq 5 N spotted testing
Ioniq 5 N gets +500bhp and will compete with the Tesla Model 3 Performance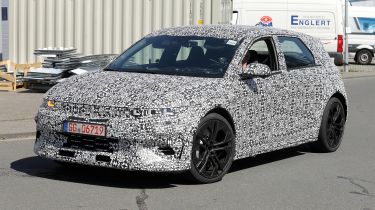 Over 500bhp expected
Sportier bodykit
On sale in 2023
As the EV market grows, manufacturers are keen to show the fun side of driving will remain in the electric world, and the Hyundai Ioniq 5 N is a clear statement of that, turning Carbuyer's Electric Car of the Year in 2021 into a giant-slaying hot hatch.
Our snappers report the N test mule rode noticeably stiffer than a regular Ioniq 5, although Hyundai may still be developing the balance of a sporty firm ride and comfort.
What we know for sure is that the N gets larger wheels housing bigger brakes, a deeper chin spoiler and additional ducting in the front bumper. A rear spoiler extends from the back window and you can bet there will be other styling details hidden beneath the camouflage.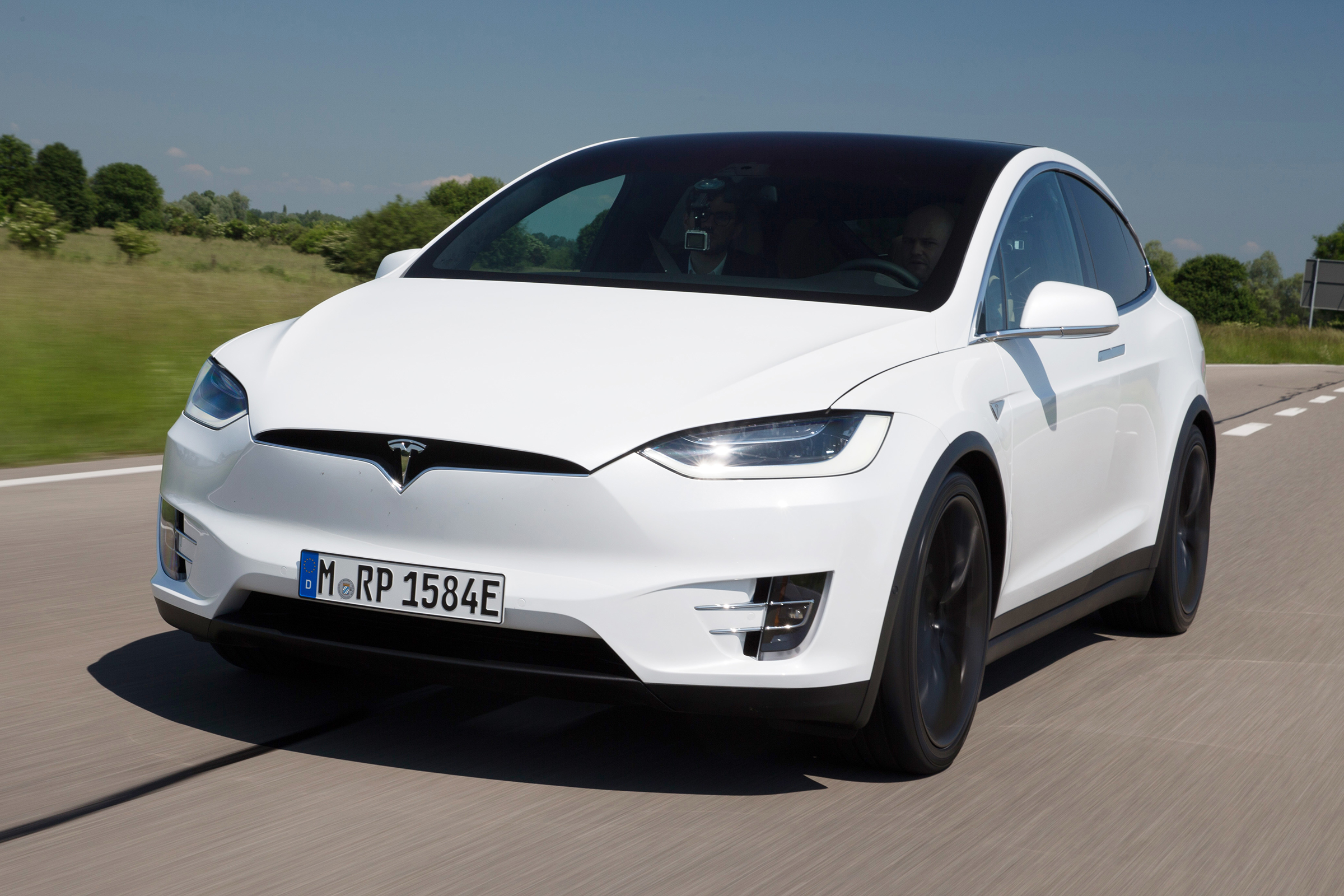 The UK's top 10 fastest SUVs 2022
Pricing is still yet to be announced although with the Ioniq 5 reaching a price of over £50,000 in top trim, we can expect the 'N' model to be more expensive with a possible price tag of around £60,000. Pitting it against rivals from the Tesla Model 3 Performance, BMW i4 M50, Polestar 2 Long Range Dual Motor as well as the smaller and cheaper Cupra Born.
Hyundai's latest RN22e concept gives us a glimpse of what we can expect under the metal when the Ioniq 5 N arrives. The concept is clearly based on a potential N variant of the larger Ioniq 6, however it utilises the same EMP-2 underpinnings, 77.4kWh battery and dual-electric motor setup as the standard Ioniq 5. This produces a silent but impressive 569bhp – substantially more than the 301bhp found in the current range-topping version of the Ioniq 5 and slightly less than in the upcoming Kia EV6 GT.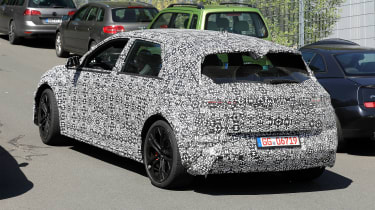 The Ioniq 5 N will likely feature the RN22e's torque vectoring system which, according to Hyundai, should give the car a "corner carving feel". In plain English, this means that the car will use its internal computers to juggle the car's power between each individual wheel in order to improve its agility and traction.
Hyundai has managed to build a good reputation with its 'N' performance brand although the i20 N and i30 N were compelling to drive, and they will be keen to keep momentum as they transition to fully electric vehicles.
The N Sound + feature aims to solve the problem of the relatively unexciting silence of electric motors; this will play synthesised sounds through the car's internal speakers in order to give the driver more feedback – similar to the AMG Performance Sound mode in the new Mercedes EQE 53. An N e-shift function is also being worked on to simulate the feelings of gear changes via steering wheel vibrations.
Looking for something as fast as it is efficient? Check out our list of the top 10 best hybrid and electric sports cars