How to find EV charging stations
Need somewhere to charge up your electric car? We show you how to find EV chargers near you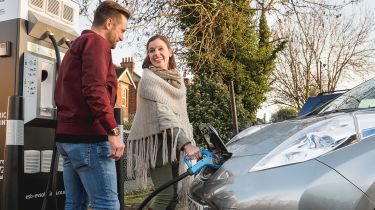 Finding a place to fill up your petrol or diesel car is easy; with thousands of petrol stations across the UK, you never have to go far if you're running low. However, things are not as simple if you drive an electric car (EV). It's worth remembering that electric cars are still relatively new and some may argue the UK's charging infrastructure isn't quite keeping up with the demand for new EVs, meaning that it is not always certain you'll find electric charging stations wherever you go.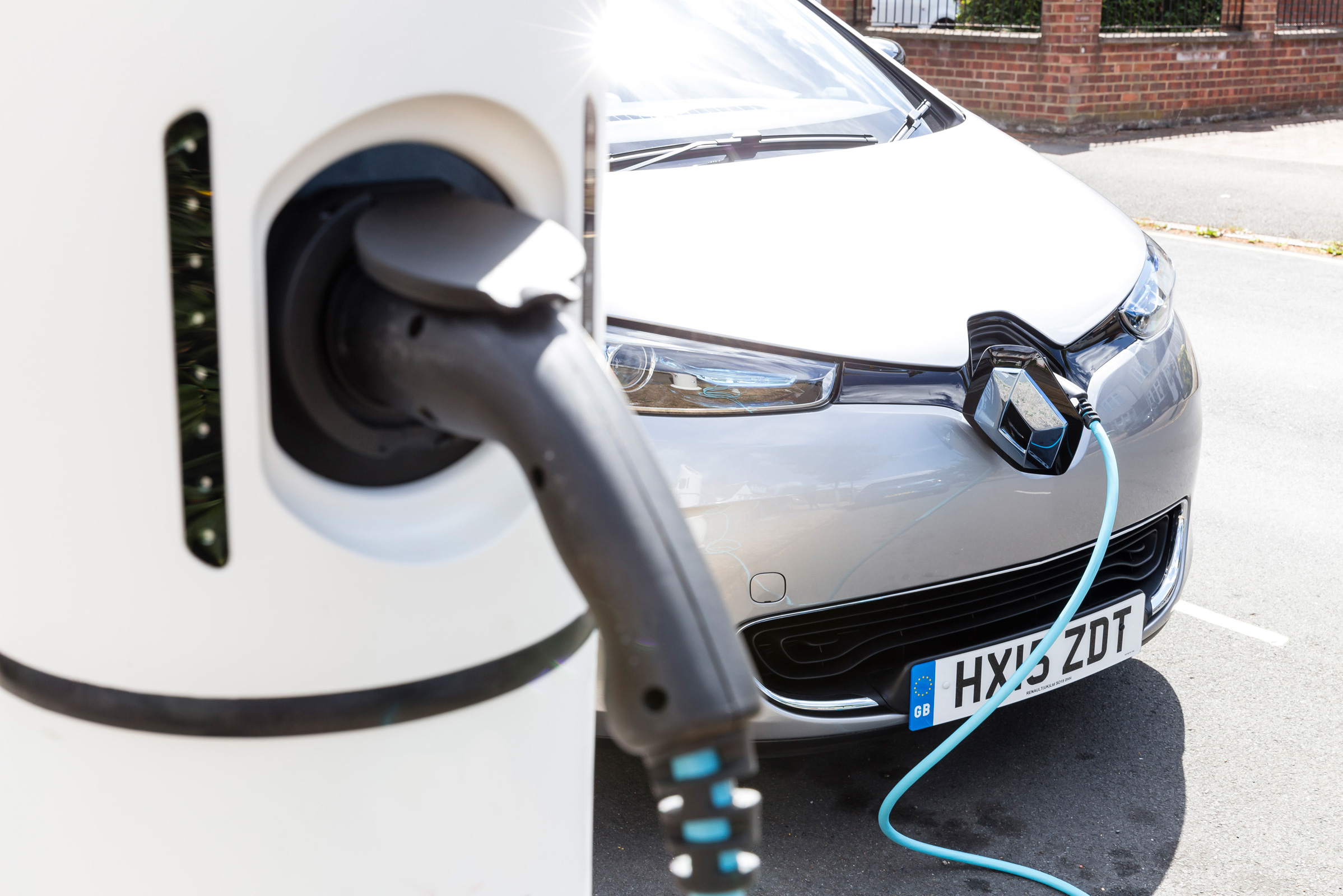 How to charge an electric car
It might seem daunting trying to find a charger for your electric car, but charging stations are now found in places such as shopping centres, corporate car parks and at motorway services. More and more are popping up weekly. Companies such as Gridserve are also pioneering forecourts specifically dedicated to EV charging; locations such as this may one day become as ubiquitous as traditional petrol stations are now.
But for now, electric motorists have to adapt and there are plenty of different ways to locate an electric charging point near you. We have compiled a list below of several methods you can use, plus make sure to check out our list of the best chargepoint providers - voted for by you.
Head home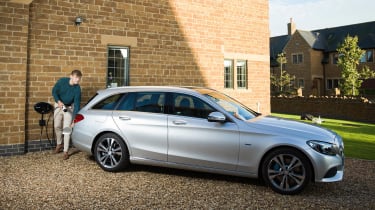 This option may seem redundant, but heading back and charging your vehicle at home can be the easiest (and cheapest!) option available. Installing a wallbox charger at home is a great way to keep your EV constantly topped-up and eliminates the need to charge when you're out and about. Many people may never need to visit a public charger, but it's handy to know where they are for times when you head further afield.
There is also the option of plugging in via a standard 2.3kW 3-pin plug, though this will take hours or even days to reach full charge depending on the car in question. Most manufacturers refer to this as 'emergency' charging when there's no other option.
Of course, this option is not viable if you're far away from home, don't have a driveway or are desperately low on charge. You might also want to stop at a public charger because they tend to be faster than a home wallbox, which usually charges at around 7kW. Some rapid chargers can manage up to 150kW, enabling an 80% top up in half an hour or less, whereas a home wallbox will is designed to be used overnight so you wake up with a fully charged car.
For whatever reason you want or need to visit a public charger, you have plenty of options at your disposal. Here's how to find your nearest electric car charging station.
On your phone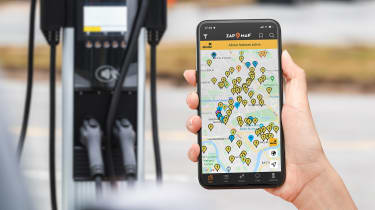 Finding a local EV charging station on your phone has never been more straightforward, and there are several ways you can go about it. Simply go into your chosen internet browser and search 'EV charging stations near me'. There are several websites which, after you provide your current location, will be able to pin-point the nearest charger.
For even quicker results, there are apps that you can download onto your phone which can also point you in the right direction. Apps such as ZapMap are able to utilise your phone's GPS function in order to identify your location and immediately find and direct you to any nearby electric car chargers. Users can also filter between regular and nearby rapid and fast chargers if they need to charge up quickly.
Tesla owners can download the Tesla companion app which can specifically locate your nearest Supercharger; it can also remotely access many of the car's functions such as the air conditioning. However, one thing to note is that you do need an internet connection for any of these to work.
In your car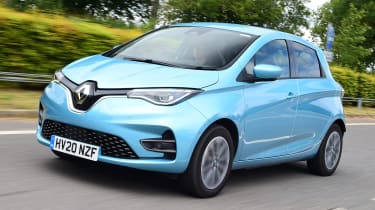 The majority of electric cars have a programme built into the car's sat-nav system which is able to search for nearby EV charge points and even integrate them into your current navigation route. Cars such as the Renault ZOE can adjust the estimated journey time depending on how long it will take to charge up along the way, making it easier for you to plan ahead.
Ready to make that step into the world of electric motoring? Check out our list of the Top 10 best electric cars