Peugeot e-Rifter now eligible for government plug-in grant
A drop in price for Peugeot's electric MPV means that it qualifies for the £1,500 incentive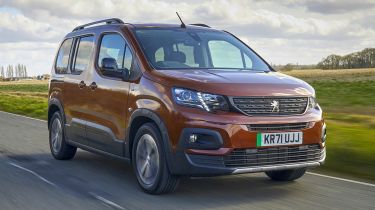 Entry-level e-Rifter qualifies for PiCG
Saving of around £2,500
On sale now from £30,450
The price of the Peugeot e-Rifter has been reduced, with the entry-level five-seater model in Allure Premium trim now being eligible for the plug-in car grant. This version is now available from £30,450 - a saving of approximately £2,500. Cutting the price should make the e-Rifter a more attractive proposition, after Peugeot discontinued the MPV's cheaper petrol and diesel variants.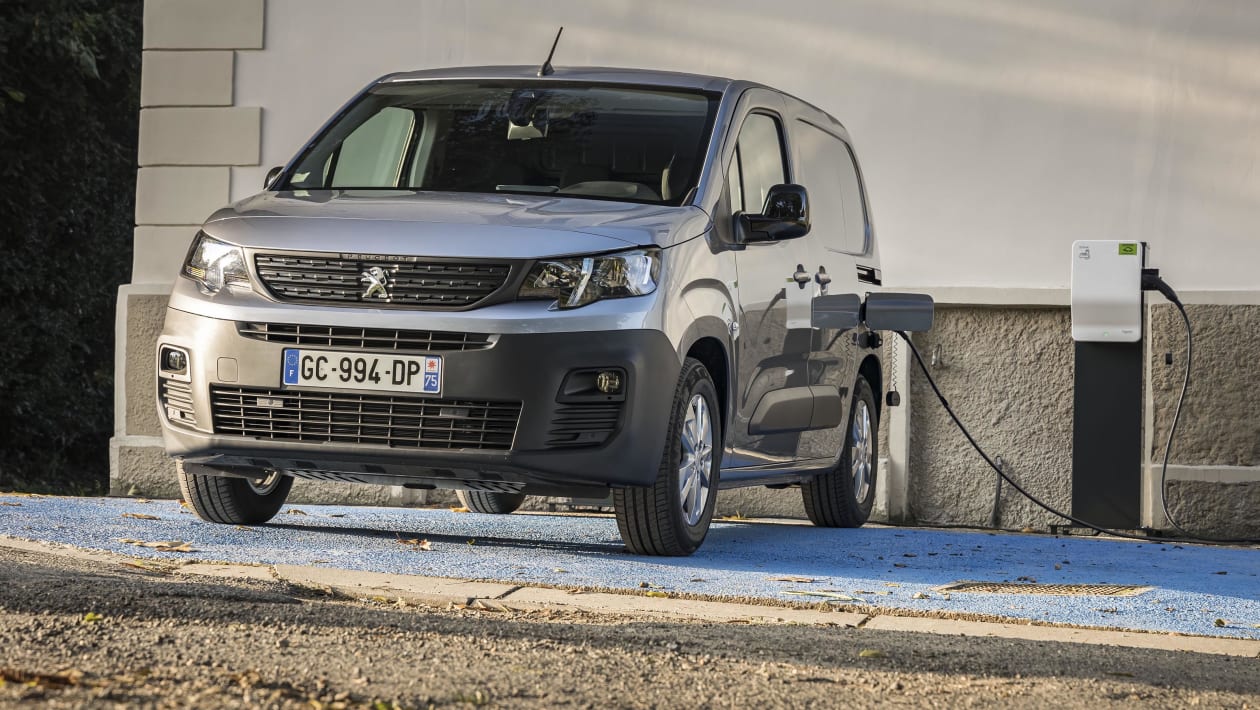 Top 9 best electric vans 2022
The majority of the discount is provided by the government plug-in grant, of which the e-Rifter is now eligible; since December 2021, this scheme only covers fully-electric BEVs that cost under £32,000.
A lower entry price brings the Peugeot back in-line with the less expensive Citroen e-Berlingo and the Vauxhall Combo-e Life, with both sharing its underpinnings.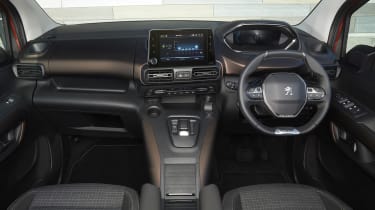 However, it is worth noting that only the entry-level version of the Peugeot e-Rifter qualifies for the grant. The five-seater model in top-of-the-range GT trim still costs over £34,000; plus, buyers that require seven seats will have to fork out around £35,000 for that model, which is only available in Allure Premium guise. 
In contrast, all but the range-topping, long-wheelbase XTR model of the Citroen e-Berlingo are eligible for the £1,500 saving, while every single version of the Vauxhall squeezes under the £32,000 limit.
Just like its Citroen and Vauxhall siblings, the entire Peugeot e-Rifter range comes fitted with a 50kWh battery, mated to a 134bhp electric motor. This provides a range of around 170 miles and is compatible with 100kW fast-charging; this allows buyers to charge their e-Rifter from 0-80% in around 30 minutes when plugged into a compatible public rapid charger.
Need to carry lots of luggage? Check out our list of the cars with the biggest boots