Infiniti Q60 coupe (2016-2018)
"The Infiniti Q60 is sleek, powerful and luxurious, but ultimately it's not good enough to drive or cheap enough to run"
Pros
Fast and luxurious
Stunning looks
Rarity value
Cons
Poor economy
Not very involving to drive
Residual values likely to be poor
If you want to stand out from the crowd, buy an Infiniti Q60 – it's a fantastically suave coupe. That, plus the fact that it's expected to sell in such small numbers that the BMW 4 Series, Audi A5 and Mercedes C-Class Coupe will look decidedly common by comparison.
The luxury arm of Nissan, Infiniti has traditionally done well in the US but struggled in the UK. Last year, fewer than 1,200 buyers plumped for one and, while the Q60 is a desirable car in many ways, it has too many shortcomings to herald a new dawn for Infiniti in Britain.
The Q60's primary problems are its driving experience (which is underwhelming), its running costs, (which are too high) and the lack of a diesel engine (which will immediately cross it off some shopping lists). Still, the Q60 looks fantastic and it's also slightly longer, wider and lower than the 4 Series and C-Class Coupe, so fulfils the 'sleek coupe' brief very well indeed.
MPG, running costs & CO2
The Q60 is too expensive to run in comparison with rivals
There are two engine choices for the Infiniti Q60, both petrol. The turbocharged 2.0-litre returns 41.5mpg and costs £185 a year in Vehicle Excise Duty, while the range-topping twin-turbo 3.0-litre engine of the Q60S manages just 31mpg and costs £295 a year to tax. Do bear April's road tax rules in mind though, as under these the Q60 will cost either £130 or £450 a year, depending on how it's specified. Company-car drivers will be liable for a hefty Benefit-in-Kind rate of either 28% at best or top-whack 37% at worst.
In fairness, both engines are pretty powerful, so high-ish running costs are to be expected. The problem is, there's no other option. BMW 4 Series customers, for example, can choose the frugal (yet still reasonably punchy) 420d diesel, which costs just £30 a year in tax, returns 67mpg and has a far more palatable 19% BiK obligation.
When looking at similarly brawny models, even the performance-orientated BMW M4 is cheaper to run on paper than the 3.0-litre Infiniti Q60S, while the 2.0-litre turbocharged Infiniti is less efficient than Mercedes C300 Coupe, which actually uses a more powerful version of the same engine. In terms of running costs, it's a case of 'must do better' for Infiniti.
Engines, drive & performance
Brisk performance, but underwhelming handling
The top-of-the-range Infiniti Q60S recently impressed and frustrated us in equal measure. This version comes with a 3.0-litre twin-turbocharged six-cylinder petrol engine, which produces an impressive 400bhp and hurtles the car from 0-62mph in five seconds dead.
On paper, that sounds genuinely exciting, but Infiniti has done such a good job at isolating the Q60's interior from wind and road noise that it builds pace in an almost eerily quiet manner. Many buyers may be drawn to such discreet performance, but unfortunately the standard automatic gearbox is dimwittedly slow to change gear, while the steering provides little feedback; together, these aspects make driving the Q60 a curiously detached experience.
On a more positive note, body lean is next to non-existent, while a sophisticated suspension setup ensures the Q60 is capable of very quick cornering indeed. The Q60S also comes with four-wheel drive as standard, adding reassurance. It's just a shame the Q60 never settles down if the road is anything other than perfect, seeming fidgety and restless over pitted tarmac.
Partnership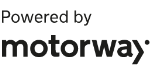 Need to sell your car?
Find your best offer from over 5,000+ dealers. It's that easy.
The 208bhp 2.0-litre turbocharged petrol engine of the standard Q60 is a fair bit cheaper to buy, but it doesn't alleviate the shortcomings the more powerful Q60S suffers from. It's also a fair bit slower. Infiniti quotes a 0-62mph time of 7.3 seconds for this model, but as the Q60 is a relatively heavy car, the 2.0-litre engine needs to be worked pretty hard when pressing on, which detracts from the more relaxing aspects of the driving experience.
Interior & comfort
Beautiful build quality, high equipment count, uninspired design
The Q60 shares much of its dashboard design with the Infiniti Q50 saloon, so it's resolutely well made and feels bang up-to-date in terms of equipment and technology. All cars come with leather seats, keyless entry and go, sat nav, voice recognition, a pair of infotainment screens (one seven-inch, one eight), all-round parking sensors, a reversing camera and traffic-sign recognition.
That's an impressive equipment roster, but at this end of the market, competition is stiff and first impressions count. While the BMW 4 Series is resolutely driver-focused inside and the Mercedes C-Class Coupe is genuinely luxurious, there's a sense Infiniti decided what equipment it wanted to include, then wondered about how to cram it all in there.
Credit where it's due, though, the Q60 has genuinely comfortable and supportive seats with a good range of adjustment, while the quality of materials used throughout the interior is beyond reproach.
Practicality & boot space
Pretty practical for what it is
A two-door coupe is never going to be hugely practical, but the Infiniti Q60 makes a decent fist of this bodystyle. Front-seat occupants are treated well in terms of space, while the rear seats are best though of as providing the option of occasional transport for understanding adults or children.
The two ISOFIX points in the back are mandatory bits of safety kit, but bulkier child seats will require moving the front seats too far forward for the Q60 to be a practical family car. The 342-litre boot is about three-quarters of the size of the BMW 4 Series'.
Reliability & safety
Excellent list of standard safety equipment
Infiniti fits all Q60s with autonomous emergency braking, a lane-departure warning system and an 'active' bonnet, which pops up to prevent pedestrians from hitting hard engine components. The Premium Tech and Sport Tech trims also get active cruise control (which matches the speed of the vehicle in front), lane-departure warning and a system that scans behind when you're reversing, warning you (and ultimately braking for you) if it senses an obstacle. While the Q60 hasn't been put through Euro NCAP safety testing, the Infiniti Q50 is mechanically similar and scored the full five stars in its assessment.
Judging the Q60's reliability is tricky, as Infiniti didn't feature in our 2016 Driver Power customer satisfaction survey. Everything feels impeccably well built, though, and Infiniti's desire to crack the UK market should ensure you're treated very well at the dealership.
Price, value for money & options
Well equipped, but top two trims are expensive
The entry point to the Q60 range is Premium trim, followed by Sport. The £1,000 or so Infiniti asks to move up from Premium is reasonable, as you get steering wheel shift paddles for the gearbox, sports brakes and steering and a 13-speaker Bose stereo, together with fancier alloy wheels and a memory function for the driver's seat, steering wheel and door mirrors. Note the powerful 3.0-litre engine comes as standard in Sport trim.
Things get a little more painful if you want to upgrade to Premium Tech or Sport Tech trims, as these are around £4-5,000 extra. These top trims will net you the extra safety equipment mentioned above, as well as a bird's-eye camera and some upgraded interior trim details. Spending close to £40,000 (and more if you go for the 3.0-litre engine) on a car that's likely to depreciate fairly heavily is a brave move, though.
The only optional extra is a sunroof, which is a shade under £900. Do note that if you want the Q60 in any colour other than solid white or black, you'll need to spend around £650 or so on a metallic alternative.