2022 Kia Niro: prices, specs and EV prototype drive
Kia's smaller family SUV starts from under £30k, with Niro Electric models starting from £34,995
Second-generation Niro features a striking new design
Three levels of engine electrification
Available to pre-order now
The all-new Kia Niro is now available to pre-order from £27,745. This revised version of Kia's compact family SUV offers three levels of engine electrification – 'self-charging' hybrid, plug-in hybrid and fully electric – along with cutting-edge technology and a clean sheet design.
The first customer deliveries are expected to begin in early Autumn. The new Niro will re-enter a fiercely competitive segment, rivalling popular family SUVs like the Ford Kuga and Nissan Qashqai, as well as fully electric SUVs such as the Skoda Enyaq iV and MG ZS EV.
2022 Kia Niro Hybrid SUV: pricing and specs
Kicking off the revised Kia Niro range is the '2' trim, which starts from £27,745 as a hybrid and £32,775 in plug-in hybrid form. Despite its 'entry-level' status, this car comes with a long list of standard equipment including 16-inch alloy wheels, LED headlamps, a reversing camera, adaptive cruise control and an eight-inch touchscreen with DAB radio, Apple CarPlay and Android Auto.
The mid-level Kia Niro '3' will likely be the most popular choice in the range. In addition to the features found in '2' trim, '3' cars benefit from larger 18-inch alloy wheels, seats partly upholstered in artificial leather, heated front seats, a heated steering wheel, reclining rear seats, a wireless phone charger and a more advanced 10-inch central touchscreen with built-in sat-nav. This starts from £30,495 for the hybrid and £35,525 when specified in plug-in hybrid guise.
Topping off the Kia Niro Hybrid range is the '4' trim, which will set buyers back £33,245 and £38,775 for the hybrid and plug-in hybrid respectively. Kia seeks to justify this model's higher price with plenty of luxurious features such as a 10.25-inch digital instrument cluster, supplemented by a projected head up display. These cars also get full artificial leather upholstery, heated and ventilated front seats with memory function, as well as heated rear seats, an automated tailgate and an opening panoramic sunroof. In addition, Kia Niro '4' models can also be configured with a unique contrasting C-pillar design in either grey or black.
2022 Kia Niro Electric SUV: pricing and specs
Meanwhile, the new Kia Niro Electric starts from £34,995. Just like the hybrid models, the electric variant of the Niro is available in three distinct trim levels. The entry-level model is once again the '2' trim and this benefits from 17-inch aerodynamic alloy wheels, LED headlights, a 10.25-inch digital instrument cluster, a reversing camera and an eight-inch touchscreen. All models of the Niro Electric feature an 11kW on board charger and can be charged from 10-80% in as little as 45 minutes when plugged into a compatible public fast-charger.
Moving up the range, the mid-level Kia Niro Electric '3' starts from £37,745; this model boasts part-artificial leather upholstery, heated front seats, plus a heated steering wheel, reclining rear seats, privacy glass, a wireless phone charger and the larger 10.25-inch touchscreen. These cars also benefit from V2L (Vehicle-to-Load) capability which enables you to use your EV as a power source for plugging in electrical items. A heat pump is available for an additional cost to provide greater efficiency.
Finally the Kia Niro '4' trim sits at the pinnacle of the range and starts from £40,495. This gets artificial leather upholstery with heated and ventilated front seats, plus heated rear seats, a Harmon/Kardon sound system and an automated tailgate. Cars specified in '4' trim also get enhanced safety and driver assistance systems with forward-collision-avoidance and semi-autonomous motorway driving capability. Just like on the hybrids, Niro '4' models can be specified with a bi-tone C-Pillar.
Design, dimensions and practicality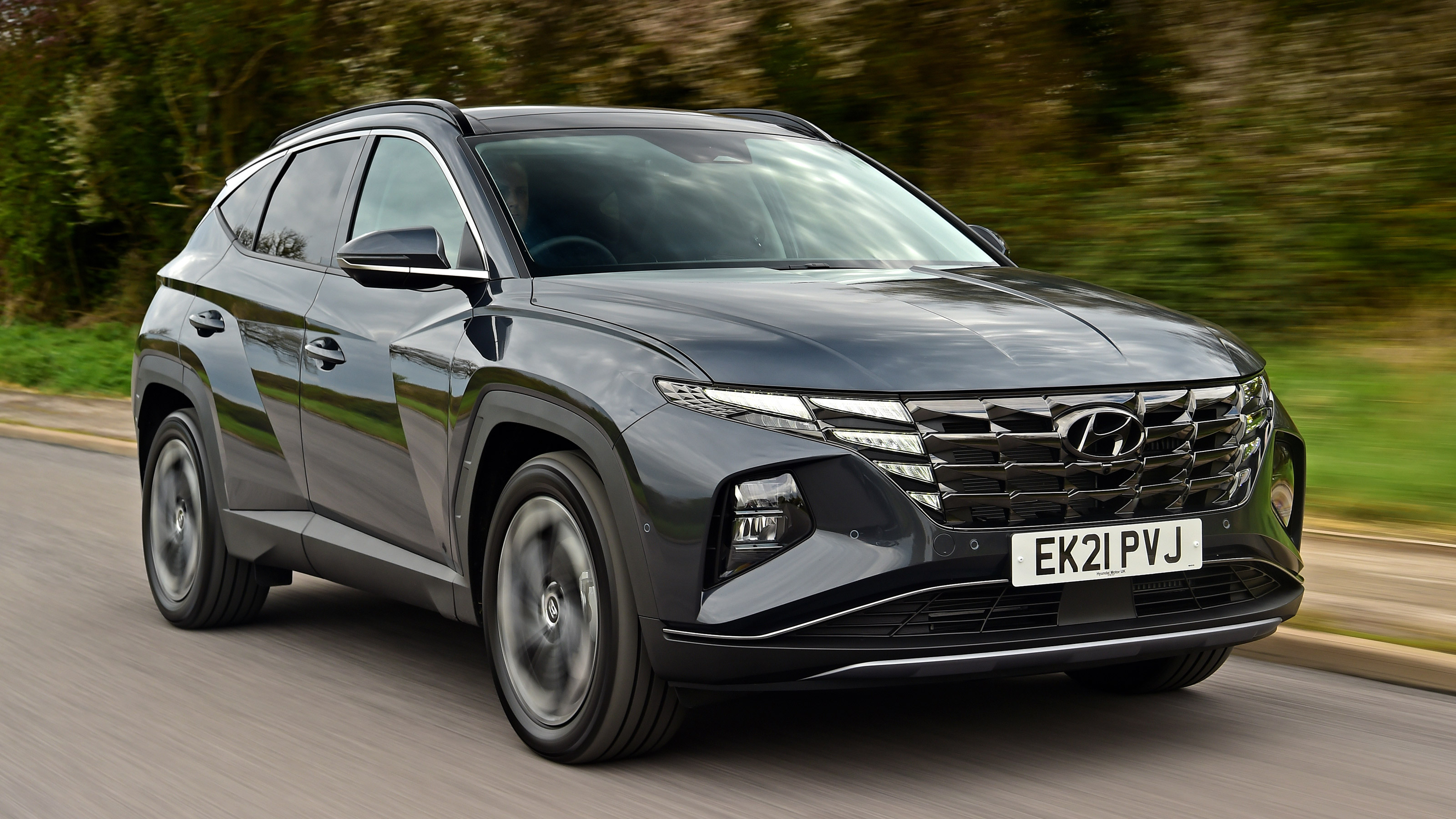 Top 10 best hybrid SUVs 2022
The exterior of the new Niro has been given a complete redesign influenced by the 2019 Kia Habaniro concept car. The nose features Kia's signature 'tiger face' grille design, headlights mounted lower than before complete with an angular LED daytime running light design, and a large lower air intake. It also features a sculpted 'clamshell' style bonnet with a raised centre section.
The design makes the car look wider and this is complemented by black bodywork cladding and silver accents on the lower sections of the car, together with a pair of new alloy wheel designs. Other design touches include a black contrasting rear C-pillar, which features a new boomerang shaped vertical tail light design mounted at the top of the panel and an angular rear hatch.
Buyers will be able to personalise the new Niro in a choice of nine exterior colours, including the distinctive Cityscape Green shade seen here. Those opting for a car in top-spec '4' trim can also choose from two bi-tone C-pillar finishes as well as optional Steel Grey body cladding.
The new car is also larger than the outgoing model, measuring in at 65mm longer, 20mm taller and 10mm wider. It also features a 20mm-longer wheelbase (the distance between the front and rear wheels), which now measures 2,720mm. As a result of the increased dimensions, the brand says the new Niro is more spacious than before. Boot space has also been improved, increasing to 451 litres in the hybrid model, an improvement of 15 litres over the old car. A front stowage area will be available on the fully electric variant, bringing the total storage space to 495 litres.
Interior and technology
The dashboard shares plenty of design cues with the EV6, with a similar two-spoke steering wheel and dashboard design. The centrepiece is the dual-screen set-up, which merges the digital dial cluster and central infotainment into a single housing to give the appearance of a single ultrawide screen. In higher-spec models, this set-up will comprise a pair of 10.25-inch screens, which will feature sharper graphics designed to make the system more user-friendly.
Beneath this is a touch-sensitive control panel featuring a pair of rotary dials, together with a circular gear selector, an adjustable cupholder and a smartphone charging pad. The Niro EV will also feature a KIA Connect system that shows charge status and enables route planning to consider potential charge stations along the way. There are diagonal air vents in the upper section of the dash, along with ambient interior mood lighting capable of displaying up to 74 colour combinations.
The interior uses an array of recycled materials, including headlining made from recycled wallpaper, Bio PU (faux leather) seat upholstery derived from eucalyptus leaves and a water-based paint finish on the door panels, with a choice of seven upholstery finishes. Elsewhere, the front seats feature a new lightweight mechanism making them slimmer than the current car's, which helps improve interior space, as well as USB sockets and rear-mounted coat hangers. Kia has also incorporated what they call a 'special relaxation' setting into the front passenger seat, which can fully recline it into a lying posture at the touch of a button.
A raft of safety features are to be included from Advanced Driver Assistance Systems (ADAS) to Forward Collision Avoidance Assist (FCA). In addition a system to detect junctions means improved awareness of potential risks.
Powertrains
As previously mentioned, Kia has introduced three levels of electrification to the Niro engine line-up. It claims this will ease the process of shifting to a sustainable mobility future. The simplified line-up means customers will have the option of hybrid, plug-in hybrid or full electric without variation in each. Both the hybrid and the plug-in hybrid will feature KIA's 1.6 litre GDI petrol engine producing an identical 104bhp. This figure is increased to an overall 139bhp for the Hybrid and 180bhp for the Plug-In Hybrid. The entry level variant will be assisted by a smaller battery pack used to optimise efficiency and power. The plug-in variant will be quicker, with more assistance from its larger battery, and be able to cover up to 40 miles of range on a single charge. 
A six-speed dual-clutch automatic gearbox is standard, along with front-wheel drive. Kia's smart-regenerative-braking system will also feature, and is capable of maximising the energy recovered from the battery using onboard radar and road gradient information. Reverse gear has been removed from the transmission on all models – instead, the Niro is powered backwards by the electric motor, even on the entry Hybrid model, saving weight and cutting emissions.
Both the hybrid and PHEV models boast a new EV setting called 'Greenzone Drive Mode. This works via the car's sat-nav system and can automatically switch the car to electric power in preset 'green zones', such as residential areas or near schools and hospitals. The system also recognises the owner's home and office locations as green zones too, once they're registered in the navigation system.
The fully electric Niro is the quickest of all three options and offers 288 miles of range from its 64.8kWh battery. Unlike the hybrid versions that mount the batteries under the rear seat area, the BEV model will have them mounted centrally underfloor. KIA has utilised the new architecture for the Niro's design so the BEV can benefit from a lower centre of gravity to deliver better performance.
Prototype drive: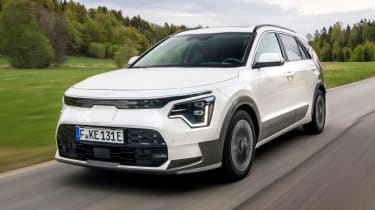 Our lives are full of choices; these range from whether you want to go out to a restaurant or order a takeaway, to what you want to watch on TV. In recent years, our choices have been limited by the pandemic, where we've had to stay indoors and change the way we live in order to stay safe.
Thankfully, Kia is here to restore that freedom with enough options to satisfy the most particular of individuals. The new Niro SUV is available with a trio of distinct electrified powertrains: a self-charging hybrid, a plug-in hybrid and a range-topping EV, with all three representing different stages in our transition from combustion engined-cars to more-sustainable electric vehicles.
For this latest generation of Kia's top-selling small SUV, the electric Niro has undergone a rebrand from the 'e-Niro' to simply the 'Niro EV'. We've managed to get behind the wheel of a pre-production example to find out whether the Korean brand's latest EV is worth the significant premium over the 'best-of-both-worlds' plug-in hybrid.
Kia has a strong, albeit limited, track record for electric cars, with the Kia EV6 being one of the best electric cars you can buy today. Its spaceship-like styling and blistering performance make the car feel truly futuristic; however, the Niro represents a different approach. While certainly funky and modern in design, the Niro EV is nearly indistinguishable from its hybrid siblings, with only a front-mounted charge port and a handful of 'EV' badges to differentiate it. This is certainly an EV for those who don't want to shout about it.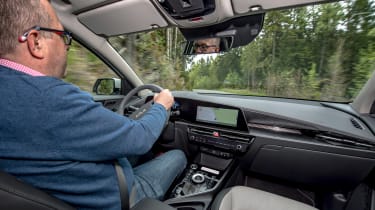 Stepping inside, the Niro is very similar to the larger Sportage, with a modern minimalist design, and the slick dual-screen infotainment system set-up that originally appeared in the EV6. The Niro EV gets digital dials as standard, even on the base-level trim, whereas you have to step up to the mid-spec '3' trim on hybrid models to get that. There were several coarse-looking hard plastics scattered around the cabin of our test car, but given this was a pre-production model, we'll overlook it for now.
So, the EV looks like a normal Niro on the outside and much like its fellow Kias on the inside – but how does it drive? Unlike the more-expensive EV6, the Niro's electric motor is mounted at the front; this produces 201bhp and can reach 62mph from a standstill in a brisk 7.8 seconds. Consequently, the EV is the quickest model in the Niro range overall.
Powering the electric motor is a 64.8kWh battery, which offers a maximum range of 286 miles. Charging speeds of up-to 80kW are available, allowing you to charge your Niro from 10-80% in just 45 minutes, provided you find a compatible public charger.
While these figures seem impressive for a car of this class, it doesn't seem like that much of an improvement; the old e-Niro claimed a range of 282 miles on a single charge. Hopefully, the new model will get closer to its stated figure more frequently.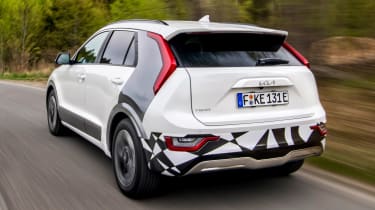 Things improve on the road, however, because the new Niro EV feels much more sophisticated than the outgoing version. Kia has managed to suppress the majority of unwanted wind and road noise, ensuring the Niro should be plenty comfortable on longer journeys. It is worth noting that our pre-production car felt a tad unsettled over bumps at times, so we'd be curious to see how things would be on the larger 18-inch alloys that will come as standard on '3'-spec cars and above.
Similar to the way the Niro's exterior doesn't shout about being an EV, it drives like any other car, too. Paddles on the back of the steering wheel allow you to adjust the level of regenerative braking. This automatically applies the car's brakes whenever your foot leaves the accelerator pedal in order to pull energy into the battery from the brakes. When this is completely switched off, apart from the undisputed quietness, the electric Niro is no different to drive than any small SUV of this size.
That is, until you put your foot down, when the instant torque from the Niro's electric motor makes the car's 200-odd bhp feel much more muscular than it is. The Niro EV remains surprisingly planted on fast, twisty roads, with the car's 'Sport' mode function adding further weight to the steering and even punchier throttle response.
Verdict
Despite being an all-new car, the Niro EV doesn't feel like that much of a leap forward. While the exterior and interior are certainly distinctive, the Niro EV appears disappointingly similar to the old e-Niro under the skin. That isn't entirely a bad thing, however, since that car remains one of the best-value electric cars out there. Nevertheless, with the inherent range limitations of an EV and top-spec versions in touching distance price-wise of the superior EV6, we'd recommend opting for one of the cheaper hybrid models.
Read our guides to the best electric SUVs and the best hybrid family cars.