Land Rover InControl: what you need to know
Want to know more about Land Rover InControl? We explain what it is and how to set up a subscription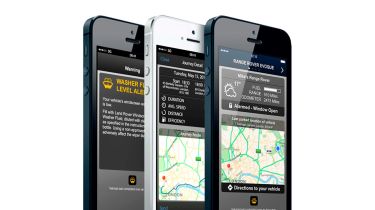 As with most cars made by the 'premium' manufacturers, Jaguar Land Rover models are now equipped with an advanced suite of entertainment, safety and connectivity systems that can be operated via an onboard touchscreen and a complimentary smartphone app. Land Rover's system is called 'InControl'. 
In this guide, we explain what Land Rover InControl is, the different versions available, how it works and how to activate your account.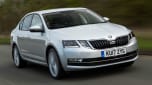 Best way to finance a used car
What is Land Rover InControl?
Land Rover InControl is an infotainment system that handles everything from your car's audio entertainment and sat nav instructions, through to the management of security features and the car's performance modes. 
The system is centred around an on-board computer with WiFi, comprising an Intel multi-core processor with high-speed Ethernet network, that's controlled via the car's dash-mounted, eight or 10-inch touchscreen display, much like a tablet.
The InControl system is available in three forms, depending on the model you purchase. The recently launched Touch Pro Duo integrates two 10-inch high-definition touchscreens in place of one. The middle of the range Touch Pro features one 10-inch display, while the Touch has a slightly smaller eight-inch touchscreen. 
While the Touch features basic intuitive touch and swipe controls, the Touch Pro adds the ability to use pinch-to-zoom gestures to control maps, media and settings and intelligent voice recognition. The Touch Pro Duo, meanwhile, is fully customisable and allows you to simultaneously view and interact with multiple features between the two screens; you could be using the sat nav on one screen and controlling the audio on the second, for example. All Touch Pro models also feature a Meridian sound system.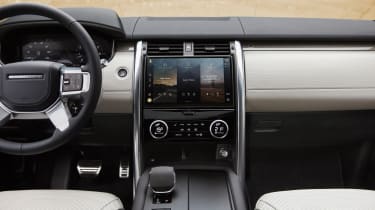 While the systems vary in terms of the functionality they offer, they all have an easy-to-use display made up of touchscreen tiles and 'hard' keys to allow for seamless switching between features. The basic Touch version, which will now only be found in pre-owned models, includes sat nav incorporating 2D and 3D maps, the ability to control the audio system and a head-up display. 
The Touch Pro Duo system, however, does away with 'hard' buttons altogether and adds Dynamic Dials alongside steering wheel controls. It also gets a higher-resolution, full-colour head-up display - and there's the option to increase the digital instrument display to 12.3 inches. 
As with most infotainment systems, you can connect your smartphone to InControl, allowing access to information about your vehicle from anywhere in the world, including fuel levels, location and whether or not its windows are open. You can even start the engine. To get this functionality, you need to download the InControl Remote smartphone app. The app, which works across iOS and Android devices, also gives access to Land Rover's connected services, called InControl Protect, which include Land Rover Assistance and emergency SOS call-out. 
Depending on the model of car you buy and the features you buy from your dealer, you will need to create an account and activate your chosen InControl services.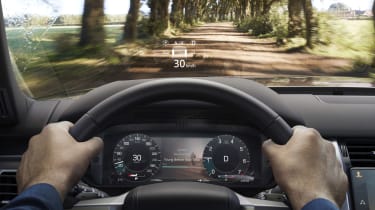 Do you have to pay for Land Rover InControl?
The Land Rover InControl App is free to download via both the Google Play and Apple App Stores. However, some of the more advanced features, such as InControl Remote, require a subscription. 
Partnership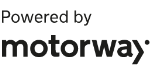 Need to sell your car?
Find your best offer from over 5,000+ dealers. It's that easy.
InControl subscriptions are included with the purchase of all new Land Rovers for a maximum of three years. Once your subscription has ended, or if you've purchased a used Land Rover, it's up to you to renew your subscription to retain access to the InControl benefits. 
There are three, one-year subscription packs available: InControl Remote costs £36, InControl Remote and Secure is £260 and InControl Connected Navigation is priced from £89. 
How do you activate Land Rover InControl?
In order to use InControl services, you need to register for an account online. Your dealer will usually do this for you by registering your vehicle and activating the features you purchased - one of the three packs mentioned above. If, however, it hasn't been activated for you, you'll need to do this by visiting the My Land Rover InControl website, with the last eight characters of your Vehicle Identification Number (VIN) (usually found in the owner's handbook) and your email address to hand.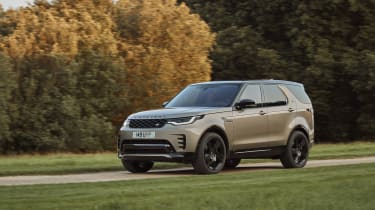 You will then need to insert a data-only SIM card into the centre console, with Touch Pro and Touch Pro duo requiring a micro SIM. This enables connectivity to your vehicle. Once Bluetooth is enabled, you can remotely connect a compatible mobile phone and its apps to your Land Rover. The device can then be controlled via voice recognition and from the steering wheel or touchscreen. If you create a Wi-Fi Hotspot, you can add up to eight devices to connect to the vehicle. 
Can you cancel your InControl subscription? 
Yes, you can. If you decide to sell your car, or simply no longer require access to the InControl services, you can cancel your subscription or remove a vehicle from your account by logging into your My Land Rover InControl via the Land Rover website. 
Now check out our guides to BMW iDrive and Volvo On Call.